Social Enterprise at the BIC
Social entrepreneurs want to change the world and make it a better place for all. Often based on a personal journey of overcoming the disadvantage they wish to address, they turn to 'social enterprise' as the means to deliver their social objectives, and to open up funding opportunities which are normally closed to the private and statutory sectors.
But social enterprises are still businesses and like any firm they need a viable business idea and a clear roadmap for their journey.
The BIC is proud to announce that it can now offer specialist advice services to:
Start Your Social Enterprise
A social enterprise is a type of business where success is measured by more than just profits, where the social or environmental impact of your business is the key driver.
However, like every business, a social enterprise must make money in order to survive, to pay staff and grow.
If you think social entrepreneurship might be for you, then you may need to find out more about:
Business planning & financial projections
Legal structures – all types including Community Interest Companies (CIC) and Co-operatives (CO-OP)
Social enterprise governance and business management
Funding for social enterprise and how to apply
Defining your social impact and how to measure it
Connecting with our many successful social enterprises and social entrepreneurs
Free one to one advice is available from our social enterprise advisers for businesses based in the Tyne & Wear, Durham, and Northumberland areas.
Success Stories from those we've helped
Run a Successful Social Enterprise
Our expert advisers have many years' experience in supporting existing social enterprises to overcome the common challenges they face in adapting to increasing competition for public sector work and continued political uncertainty.
Our team are specialists in business growth planning, covering issues such as:
Helping to secure and making the most of grants and 'social investment'
Diversifying , collaborating and competing more fiercely for work
Identifying most appropriate legal structure and governance
Step One: Diagnosing the Health of the Business: a realistic look at where the business is now
Step Two: Focusing on the Key Business areas:  to identify weaknesses
Step Three: Developing Growth Strategies:  breaking through the bottlenecks that hinder growth
Step Four: Constructing Funding packages:  identifying and applying for grant funds/ social investment
Step Five: Implementation: ongoing support and measuring results and impact
As these services are bespoke there is an associated charge, however this will be discussed and agreed before we undertake any work.
Working with Voluntary, Community and Charitable Projects
Our advisers are specialists in supporting existing voluntary, community and charitable projects to overcome the common challenges they face from reduced capacity, increasing competition and public sector cutbacks.
This service is designed to help the sector become more sustainable. If your project needs to diversify; increase trading income and to reduce reliance on grant funding, then this specialist support could enable you to:
Explore a social enterprise model
Discover social investment opportunities and how to become 'investment ready'
Fund your projects with social investment alongside grants
Provide the Board, management and staff with a greater understanding of the value of a solid business plan and appropriate governance structures
AMIF project maximises potential of refugees
The BIC's social enterprise experts are at the heart of a unique project to integrate refugees into their local community and labour market, making the most of their valuable skills and talents.
The team is working closely with Sarah Ahmadi to deliver the AMIF project, named after its funder the EU Asylum, Migration, and Integration Fund.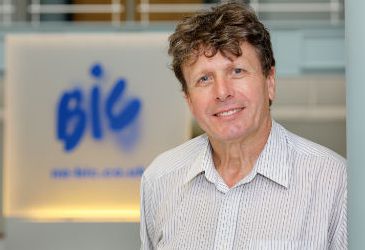 Kevin Marquis
Social Enterprise Manager
Kevin has over 30 years' experience working across the North East supporting individuals to use enterprise and self-employment as a means to create their own job opportunities and improve their life chances.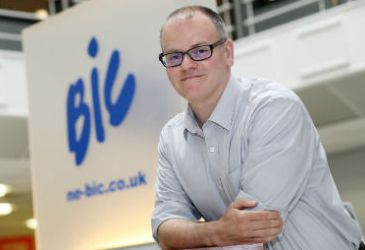 Ernest Dodds
Social Enterprise Adviser
Ernest has focused on work with social enterprises and traditional business start-up advice in Sunderland since 2007. Working on a range of funded initiatives in the local community delivering one to one support and training.