Sun FM's annual Easter Egg appeal has begun to bring Easter cheer to children across Wearside.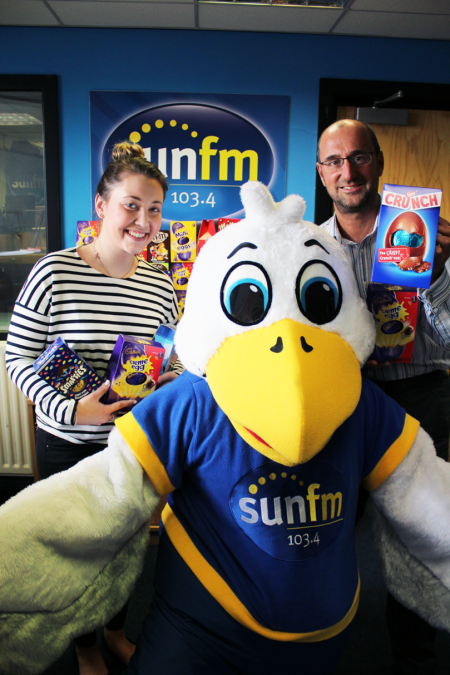 Along with The Galleries Washington, we are urging the kind hearted people of Sunderland to donate Easter Eggs, to give to disadvantaged and children who are hospitalised during the holiday, here in the city.
After the success of last year's appeal and our Christmas Toy Appeal, which raised nearly £30,000 worth of gifts, it is another chance for the community to pull together to support the campaign, and bring joy to the children of Wearside.
Collections for the appeal are taking place until the 24th March.
Donated eggs can be dropped off at Sun FM's reception, or at the customer service area of the Galleries. The eggs will be collected and distributed by the Salvation Army here in Sunderland and delivered across the city at key locations like the Children's Unit at Sunderland Royal hospital and Grace House.
Simon Grundy, programme director and breakfast presenter said '' part of our role is to support our young local community, and Easter, like Christmas gives us a chance to give something back.''