Parting is such sweet sorrow and after two decades at the BIC, Cedrec are growing up and leaving home. Sarah caught up with Steven Armstrong to reflect on the last 21 years and what the future holds.
Cedrec was launched to help companies understand the effects of environmental, as well as health and safety law on businesses, and after recently buying their own property are moving out of the BIC, Steven explains:
"Cedrec launched on May 24th 1994 and on May 25th, we moved into the BIC.
"Cedrec Environmental was our first product, and was originally offered on floppy disk, which covered legislation in England and Wales. This was succeeded in 1998 by a CD version. Then in 2001 an opportunity arose for Gareth Billinghurst and myself to buy out the company. Following the management buyout the system has been upgraded to include legislation for Scotland and a brand new product launched to cover Northern Ireland.
"Back in the early days we teamed up with Chris Craig, one of the BIC's much loved business advisers who helped us develop a sales and marketing strategy.
"So yes, before he was 'your Chris Craig' he was ours! And there are still processes that Chris put in place that are used today."
When I asked what prompted the move and why now, Steven replies:
"We've turned 21 it feels like we've grown up…it's time to leave home.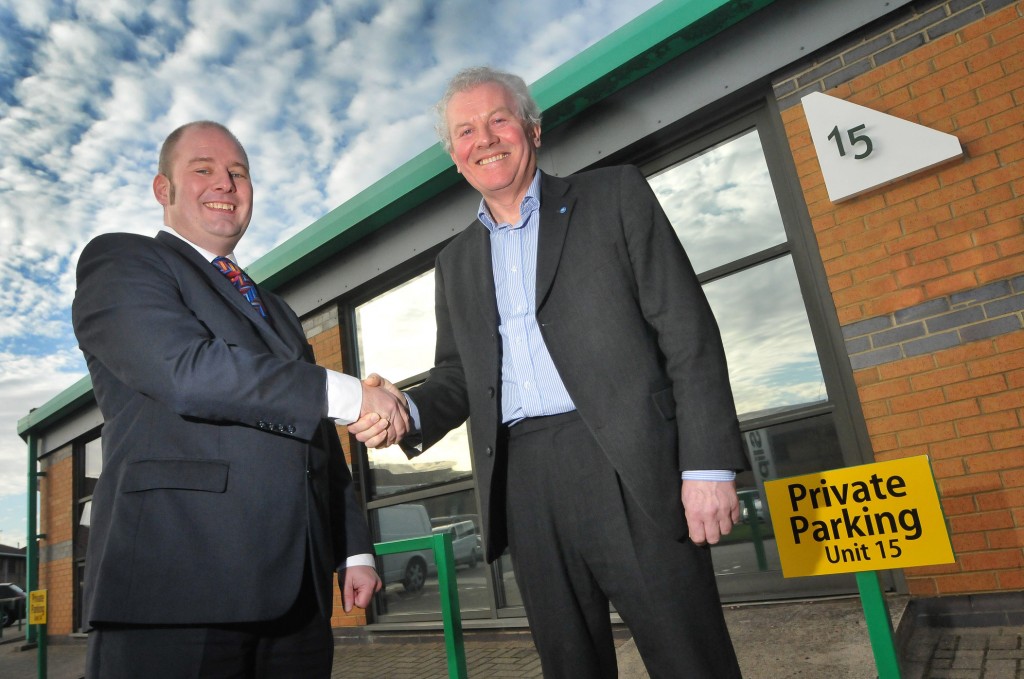 "When you start to look back over the success of the last 21 years you get to thinking about where you will be in the next twenty or so! The BIC team have been with us the whole of that time, whether it's been a bigger office we've needed, or advice on business and financial matters the BIC have been a great sounding board.
"You know there's always someone there that can help.
"We've always said that we wouldn't rent offices anywhere else, we have been at the BIC since it was a building site and it would be a very sad day if we were to leave. But as we continue to grow, of course it would have been the easiest thing in the world to pick up the phone and call David Howell, as we have done many times before to expand our offices.
"But to be honest the time just felt right to invest in our own assets."
However Steven explains that finding a suitable property has proved tricky for the team:
"Ideally we wanted to remain in Sunderland, but couldn't find anything with ample car parking like we have at the BIC. So in the end we settled on Birtley, which coincidentally is halfway between mine and Gareth's houses.
"We are growing faster than ever so buying somewhere that has space for us to continue to expand can only be a step in the right direction."
I asked what Steven will miss about the BIC and he explains:
"The cake, the charity days, the community. In the early days, being in an incubator office, where the desks touched the walls, you could still invite someone to your business and meet with them in the impressive reception area and meeting rooms.
"Asides from that, it's the network and the connections the BIC have. For example Chris Craig became our business adviser for a while, and when we had an issue with the suppliers we were using, Chris referred us to David Dunn at Software City, whose advice helped us to move from CD to online.
"But it didn't stop there, we were also able to access support from the BIC Interim Sales Director Programme (ISD) which has helped us to win new contracts, and the BIC's apprentice scheme has enabled us to take on two full time apprentices as well as employing graduates from the local University's internship schemes."
On behalf of the all the team at the BIC, we say farewell, bon voyage and good luck! And just like any child who moves out of their parents' home, we extend an open invitation to Steven and the team to come back whenever they wish…especially for the charity days!