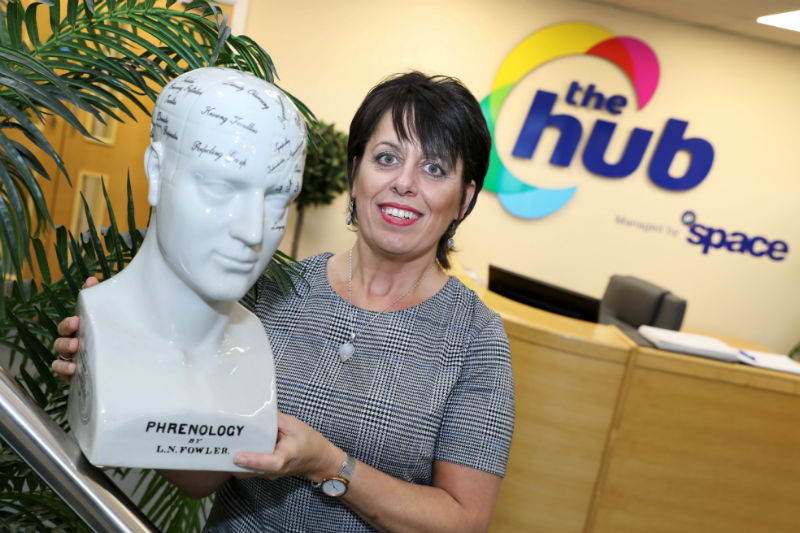 An integrative counsellor and business development coach working with senior leaders and executive teams of some of the largest organisations across the UK has relocated her business to The Hub in Washington to support her growth aspirations.
Angie Loraine of True Life Balance UK provides a range of bespoke business services including one-to-one therapy sessions, workshops, team building as well as independent mediation services.
Angie visits organisations to establish what their business needs are in relation to people and works with senior managers to support those needs and deliver outcomes.
To support its growing client base and the requirement to have an office which provides greater accessibility and flexibility, Angie decided to relocate her business to The Hub off Crowther Road in Washington.
The centre is in an excellent location, less than two minutes' drive off the A1 and A1231 and is spread over two floors, comprising 17 modern, air-conditioned offices with a provision for meeting space, conference facilities as well as help and advice to start up and established businesses.
Angie said: "A large part of my job is going out and visiting businesses and working from their premises but I also have clients who come to visit me for one-to-one therapy sessions, so it was important to find an environment that was accessible and welcoming, but also private given the nature of the service(s) I provide.
"Another major factor which influenced my decision was free on-site parking for my clients, access to conference and meeting room facilities, which will enable me to deliver group sessions and workshops, but also the flexibility of the tenancy. I know I can move into a larger unit if one becomes available, but still be located within the same building."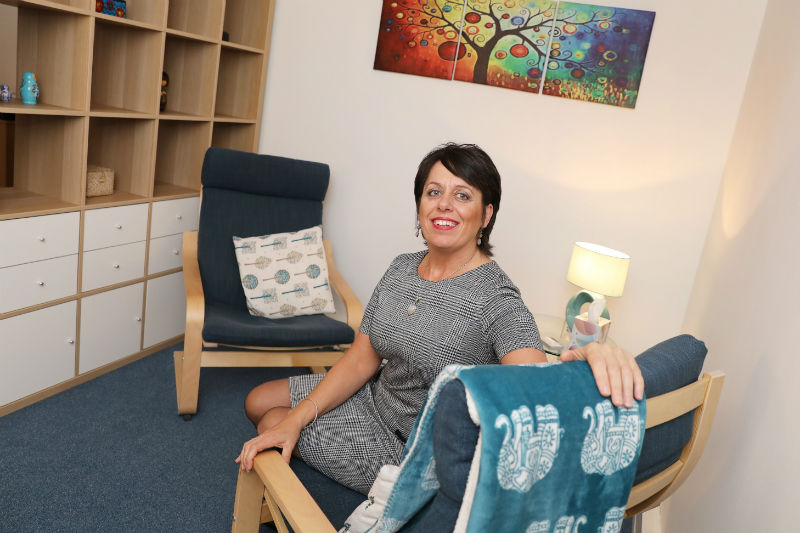 Angie's career initially started in 1986 within automotive manufacturing in the UK and overseas. In 2002, she went into full time education, obtaining an honours degree in psychology and graduated in 2005, and then again in 2009, when she obtained a degree in humanistic counselling, both at Sunderland University.
It was 2008 when she decided to go self-employed. Since then, she has worked in various sectors including manufacturing (automotive and food), private and public sector and worked with some of the region's largest universities.
The Hub is part of the North East Business and Innovation Centre (BIC) headquartered in Sunderland. Jillian Coleman, Centre Manager at The Hub said: "The Hub provides flexible managed office space allowing businesses to grow and develop ranging from one-person businesses up to 15 plus. We have the facilities on site to support all businesses regardless of their size and growth aspirations but as Angie has cited, it is the convenience and location of the centre which gives us that added bonus.
"Angie has already received a lot of positive feedback from clients visiting her new office and we are happy to accommodate her and support her as she grows the business."
All monthly rental fees at The Hub include gas, water, electricity, free car parking, air conditioning and access to communal facilities such as a kitchen, meeting rooms and breakout areas.