North East Law Firm, Jacksons is delighted to announce a record year for its award-winning commercial property team.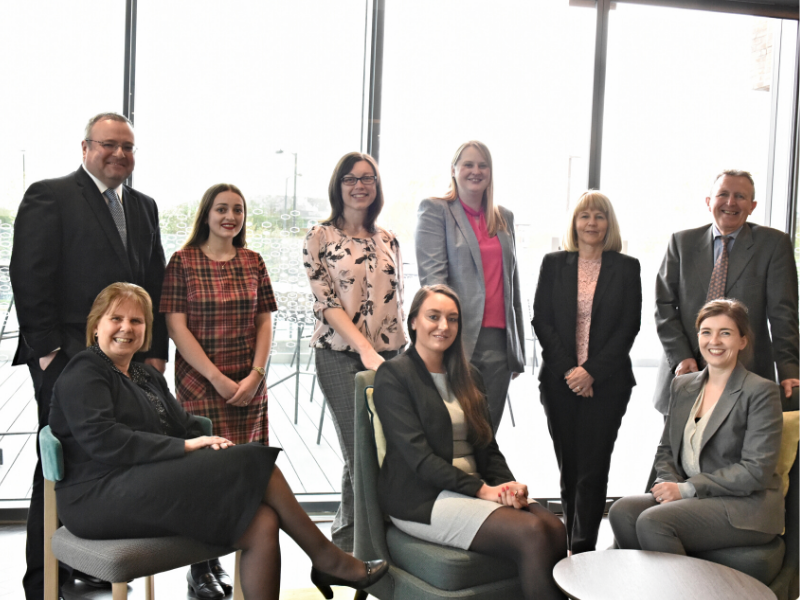 Jacksons Commercial Property team, based in the firm's Teesside and Newcastle offices, is led by Partner, Erica Turner and has seen a 12% increase in revenue compared to February 2019 and has, for the first time since the firm was established in 1876, exceeded turnover of £1million.
Working with clients from a wide range of sectors including energy, utility, retail, industrial, education and regeneration, the team has broadened its geographical client base further having dealt with a number of instructions relating to the grants of leases and leasehold properties via a London based commercial agency. The team still retains its strong local connection and is currently also dealing with a number of transactions on behalf of Teesside International Airport Limited including lettings of terminals to airlines and retailers.
In June last year, the judges from Northern Law Awards voted the team as Team of the Year – Property (Commercial). It is the second time the team has won this accolade, the first time being in 2017; Jacksons is the only law firm in the North East to have won the award twice, since the awards were launched in 2015. In 2019 the team was shortlisted at The NE Insider Property Awards for Property Law Firm of the Year and was presented with the award in 2018.

The firm appointed agricultural property expert, Nicola Neilson as a Partner in May 2019 to further broaden the expertise within the department. Nicola is assisting with farm business tenancies, agricultural Holdings Act tenancy succession advice, surrender and re-grants of agricultural tenancies, farm sales and purchases as well as a number of compulsory purchase transactions.

The team has recently introduced a new electronic identification system which now provides clients with the ability of verifying their identity without a requirement to attend our offices which is proving to be extremely beneficial given current distancing guidelines.

Partner and Head of department, Erica Turner said, "I'm extremely proud of my team who have worked extremely hard this year and coped well with the surge in new work from new and existing clients. They have managed to juggle their day to day work and assist our marketing team on business development activities including recording podcasts, writing tenders and delivering workshops. The next few months of the economy may be uncertain, but what is certain is that we will continue to work as a strong team providing the best possible advice for our clients."

Jacksons Law firm is one of the North East's longest established law firms and has been practising in the Tees Valley for over 140 years. Operating from its head office in Stockton on Tees, an office in Newcastle upon Tyne and office space at the North East Business Innovation Centre in Sunderland, it is well placed to assist clients across the region on a wide range of business and personal legal advice.