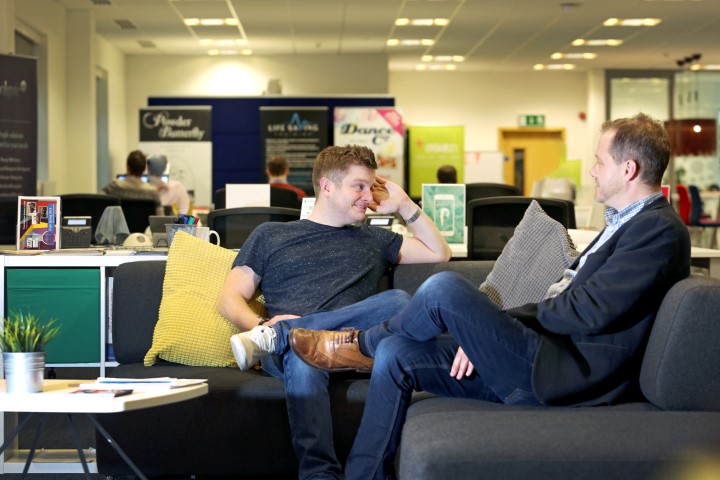 A Newcastle-based entrepreneur has featured on ITV's 'Give it a Year', a factual series featuring business leader Karren Brady CBE, who follows ambitious new companies in their first year of trading.
Canny Drinks Ltd was founded by Liam Watson and Simon Bishop after they recognised a gap in the market for milkshakes containing natural ingredients.
During their first meeting, Liam explained to Karren that Canny Drinks were selling over 20,000 cartons of milkshakes per month, in four different flavours and he was aiming to double those figures in the first year. Customers included Virgin Trains as well as 300 independents stocking their range.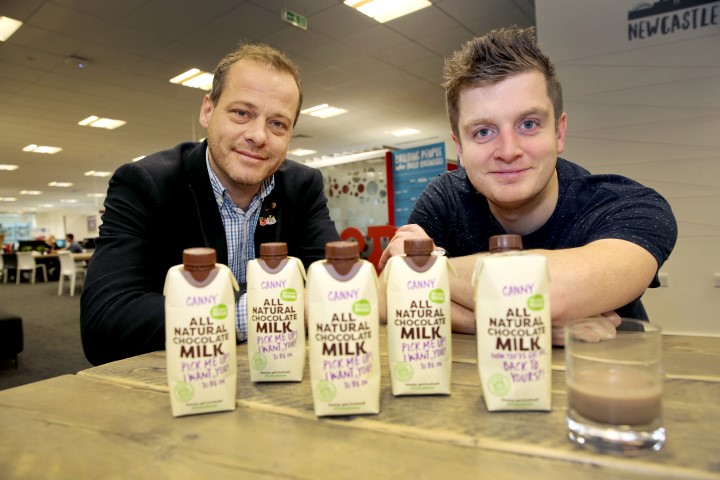 One year on, and the company had temporarily stopped production to concentrate their efforts on their bestselling flavour – chocolate.
In order to remain unique and to stand a better chance of selling to supermarkets, Liam decided to work on a brand new recipe and felt it imperative to develop a sugar free version of the drink without using any artificial sweeteners.
Talking of his appearance on the programme, Liam said:
"It was a fantastic opportunity and I'm thankful for the experience. The exposure it has created for us has been great and hopefully we can continue to build on that.
"Today, business is good. Selling online, direct to customers is working particularly well for us and our drinks are now available on musclefood.com as well as Tyneside Foodservice who can supply any store around the North East."
During the development stages, Canny approached the North East Business and Innovation Centre (BIC) to access funding from the SME Innovation programme. Liam added:
"With the Innovation Programme grant funding, we were able to access expert food consultants which ensured the recipe, process and technical side were managed correctly, mitigating any problems. The support we received from the programme really helped us to achieve our ambitions and get the product to market."
Gillian Middleton, BIC Innovation Adviser said:
"Canny Milk realised the importance of adapting their product to maintain a leading edge in the marketplace. I am delighted the Innovation Programme has been able to support a truly committed, forward thinking business that holds its customers at the forefront of what they do. They made a brave decision, which is shown on the programme, but one which I am confident was the right one."
To find out more about Canny Drinks visit https://wearecanny.co.uk/
Click here to find out more about the BIC's Innovation Programme
The North East Business and Innovation Centre (BIC) has received £820,439 of funding from the England European Regional Development Fund for the SME Innovation Programme as part of the European Structural and Investment Funds Growth Programme 2014-2020.