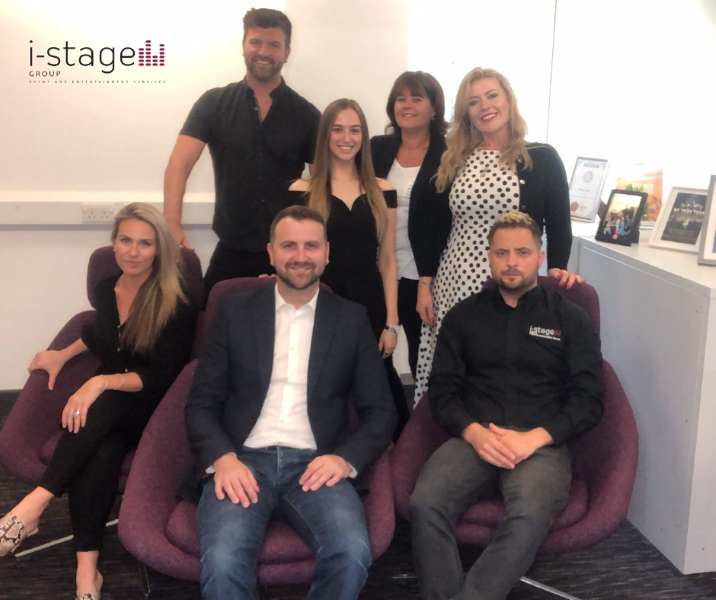 North East-based events business i-Stage Group is hoping to add a prestigious industry accolade to its collection of awards.
BIC-based i-Stage Group has been shortlisted in the National Tribute Music Awards for the illustrious category of Music Industry Award 2019.
Nominees must have made an outstanding contribution to the success of tribute acts throughout the UK in 2018 and have shown a commitment to the success of tribute acts, helping to further the industry through hard work and innovation.
Paul Waite, director of i-Stage Group said: "We are delighted to be finalists in this category.
"i-Stage Group has an outstanding reputation with clients for delivering the highest quality tribute acts worldwide. We work with the UK's top holiday parks including Butlins, Pontins, Parkdean resorts and Haven as well as supplying tribute acts to cruise lines such as P&O and TUI and high end hotels in the UK and abroad. When people book with us, they are confident in the standard which will appear on their stage. This reputation means we are incredibly selective with who we represent and those who we do work with are offered continuous support in order to compete in an ever growing tribute industry.
"We are committed to the success of all of our tribute acts and as such we invest heavily in our relationships with them, supporting them with show content, Set lists, bespoke backing tracks and offering state of the art graphics in order to meet the needs of the ever growing demands of clients and their audiences. We are innovative in our approach to all areas of the audience experience and increasingly offer more immersive and interactive productions thanks to the hard work of the behind the scenes creatives who stay at the forefront of technology.
"i-Stage Group work incredibly hard at finding and retaining all genres of tribute act. We ensure that all the old favourites such as Re-Take That are bang up to date with tracks, costumes and props so that audiences receive value for money and an authentic experience. Over the past year we have also invested heavily on more current acts such as Ariana Live. i-Stage Group provided Ariana Live with backing tracks, dancers, Promo video, Artwork and a wealth of experience which led her to perform at Butins, Pontins, Haven and Parkdean Resorts, P&O Cruises as well as a Newcastle Pride warm up event, just three short months after joining the company.
"Our clients are confident in us because we are confident in our acts. That takes a huge commitment from us but it works as the majority of our business turns into repeat business. We are enthusiastic and dedicated to making the tribute act industry a credible and professional place to work and with client and artist interest in i-Stage Group at an all time high, we think we are on the right track."
The National Tribute Awards take place on Wednesday 3rd July 2019 at Chateau Impney, West Midlands.