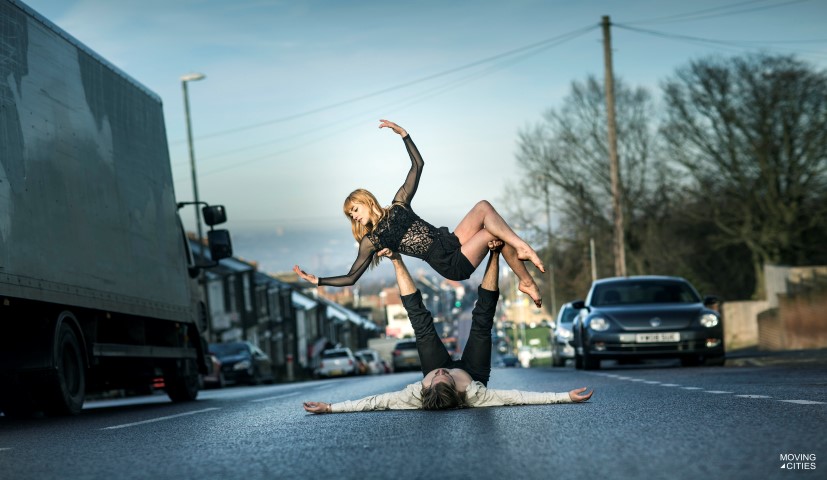 AN exciting photographic exhibition featuring local dancers in iconic North East locations is heading to Sunderland this autumn.
Moving Cities North East, a collection of unique images depicting some of the region's most famous landmarks as a backdrop to movement action, is heading to the Bridges this October.
Renowned photographer Jevan Chowdhury enlisted 12 dancers from across the North East and spent three days at some of the most popular landmarks, creating his images.
Dancers can be seen leaping and spinning down alleys, markets, streets and some of the region's lesser known spots including Sunderland's own Frederick Street, Newcastle's Grainger Market, Alnwick Garden and North Shields Fish Quay.
The exhibition was put together by North East dance production company Moving Art Management, and follows the success of Jevan's multi-award winning Moving Cities project in cities such as Paris, Dallas, Athens and Brussels.
It has already enjoyed a mini-tour of the region, visiting Dance City and Alnwick Playhouse, and now it is heading to Sunderland for a week beginning Monday 23 October.
The exhibition is one of a number of cultural initiatives being arranged in the Bridges this autumn, and will follow the audience participation show First Person, which was at the centre in September.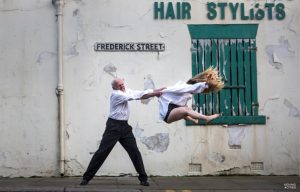 The images will be displayed in various locations around the shopping centre, and Samantha Czwordon-Wright, marketing manager at the Bridges, is confident the exhibition will be well received by everyone who visits.
"As partners with Sunderland's Culture 2021 bid, we are constantly looking for opportunities to showcase cultural events, and the Moving Cities North East exhibition is something we are very excited about," she said.
"The images are simply stunning, and we believe they will appeal to people of all ages. They all feature North East landmarks, and Sunderland appears in there too, so visitors will also be able to relate to them by picking out spots they know and love.
"This is just one of the many exciting initiatives we have planned for the Bridges in the coming months. We want people to come in and enjoy the centre for other things than just the shops, and I believe Moving Cities North East is something different and interesting which should be really popular with visitors."
For further information about the Bridges, visit the website: www.thebridges-shopping.com