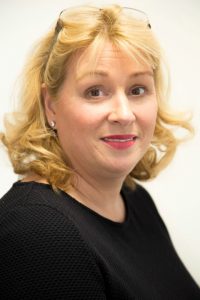 AN AWARD winning North East business woman has been appointed to head up Sunderland BID and help drive the organisation forward.
Sharon Appleby, 47, has taken up the new role as Head of Business Operations from 1 May working to ensure the BID is not only at the forefront of developing the city centre but is also the voice of business in the area.
Before taking up the new position Sharon spent 14 years as the Head of Marketing and Communications at Gentoo Group, having steered the organisation through a period of growth and diversification.
Her many achievements include rebranding the former Sunderland Housing Group into Gentoo and working with the senior team to ensure the organisation was "values driven, culturally aligned and fit for the future."
And it is this expertise and commitment which Sharon is now bringing to Sunderland BID.
"I am absolutely delighted to be joining the BID team at this point in its development," said Sharon.
"This is a very exciting time for Sunderland and with so many great things on the horizon, the opportunities for the BID to be involved in are endless.
"My energy and passion for everything that I do will help us to move forward at a pace and at the same time I will be working closely with the team to continue delivering the best possible service and support to businesses within the BID area.
"I'm looking forward to meeting more and more of our customers and working with them. I'm also looking forward to getting stuck into promoting what the city has to offer and what fantastic things people can experience when they are here."
Sunderland BID was set up in 2014 with a remit to ensure that the city centre was a vibrant place to live, work, set up business and spend leisure time. Since that time the organisation has led on a number of major events in the city and has supported many others.
These include delivering two highly successful Sunderland Restaurant Weeks, an outdoor Fanzone to watch sporting events and the annual Christmas programme in the city centre.
The BID has also driven a number of unique initiatives such as the first ParkingPerx scheme in the country and has also offered businesses a range of money saving opportunities including saving on energy costs through the Power Partnership scheme.
BID Board member and chief executive of Siglion, John Seager, was part of the appointment panel.
"Sharon's knowledge of Sunderland, her experience and her passion for the city made her the perfect choice for the new role of Head of Business Operations at Sunderland BID," he said.
"We have an exciting future ahead and with a new direction and lots of continued hard work, we are confident we can build on the foundations that are already in place."