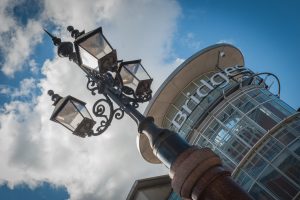 Two international retailers, a North East favourite and a seasonal special pop-up shop have announced plans to open up at Sunderland's leading shopping centre.
The Bridges has confirmed that leading Australian stationery company, Smiggle is to open on 14 October, as part of the company's continued expansion plan in the UK.
The Sunderland branch will be Smiggle's 81st UK store, with its quirky stationery and gadgets having proven a huge hit across the country.
The shop will create eight jobs in the city centre, with plans to open with a range of special offers and giveaways.
John Cheston. Managing Director of Smiggle, said the company was "thrilled to be opening its 81st store in Sunderland."
"There really is nothing like Smiggle anywhere else on the high street – and it will be great to see the public's reaction when the doors open," he said.
"It's important for us to inject fun into everything we do – from product design to store design, we will always focus on delivering to our fans the most original and playful stationery possible.
"We look forward to welcoming families in our store who know of the brand and are excited for our arrival, as well as introducing the colourful world of Smiggle to new fans in the area."
The Bridges has also revealed that KIKO Milano, an internationally-renowned cosmetics company will also be opening a store in the centre opposite NEXT.
And North East bakers Milligans has unveiled its plans to have an outlet in the Bridges, which will open before the end of September at Market Square, near the Halifax.
National brand Halloween HQ will be setting up a pop-up store outside of River Island from 3 October, running until 31 October and offering a huge range of accessories, wigs and props.
Andy Bradley, Centre Director at the Bridges, said these new retailers are great news for the city.
"The retail offering in Sunderland is going from strength to strength and we're delighted that these very strong – and very different- brands are now making the city centre their home," he said.
"In the past year we've seen a number of major high street names set up in the Bridges and this number continues to grow.
"Not only is that good news for shoppers but it also gives confidence to the businesses investing in the city that we are a vibrant place with lots to offer."