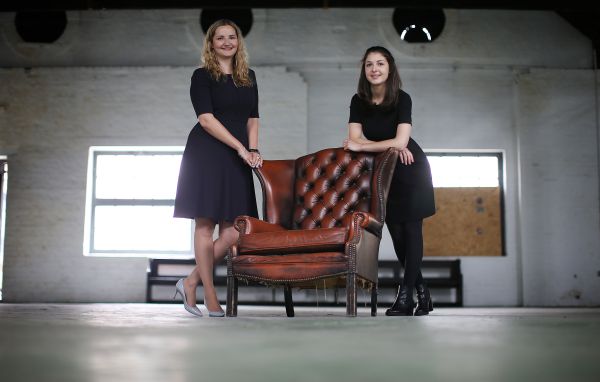 One of the UK's leading graduate recruitment and training companies has secured a £100,000 investment via the Finance for Business North East Angel Fund.
Hoult's Yard based Gradvert, which uses its unique insight and network to help organisations attract, recruit and train graduate talent of the future, has been successful in securing the funding, which offers specialist early-stage seed capital and is designed to support the growth of innovative products and services in businesses across the North East of England.
Founded in 2012, Gradvert works with clients nationally, and also offers ILM accredited training courses for all levels of an organisation and in the past 12 months introduced "career ready" workshops to universities to improve graduates' chances of employment.
Managing director Michaela Reaney, is the owner and driving force behind the business. The £100,000 deal will enable Gradvert to recruit another member of staff to its growing team and build its sales and business development capacity to enable the company to grow.
Michaela said: "This funding will allow us to reach more people and support in the development of skills and behaviours that will enable them to launch successful careers. We aim to raise our profile across the UK and will use the investment to bolster our existing sales and marketing activities."
Headquartered in Newcastle and with a second base in London, the ongoing training and coaching that Gradvert provides sets the company apart from the competition and creates a relationship with the employer that does not stop once the graduate is recruited. By diversifying into leadership and management training at every level of an organisation, Gradvert is able to support young people at every stage of their development and has secured approved centre status from Institute of Leadership and Management.
The funding was secured via the North East Angel Fund managed by Rivers Capital Partners. Kristine Murane, investment executive for the Angel Fund, led the investment via the fund's latest FBNE Fund extension.
She said: "Gradvert has shown continual growth since its incorporation four years ago and has a proven track record with a core client base. With such a dedicated team in place we are delighted to be able to commit funds at this time and support the organisation's growth plans."
Imogen Holland, Partner at Ward Hadaway led the firm's team advising Rivers Capital on the investment into Gradvert. Imogen has previously provided legal advice on a number of investments from the Fund.
Kristine Murane said:"Once again, Imogen and the team at Ward Hadaway did an excellent and highly professional job advising on this investment, as they have on many others from the Angel Fund over the past few years."
Imogen Holland said: "We are very pleased to have worked again with the team at Rivers Capital on another investment from the Finance for Business North East Angel Fund.
"Gradvert has some exciting and ambitious plans for its future growth and hopefully this injection of funding will help the company to progress further."