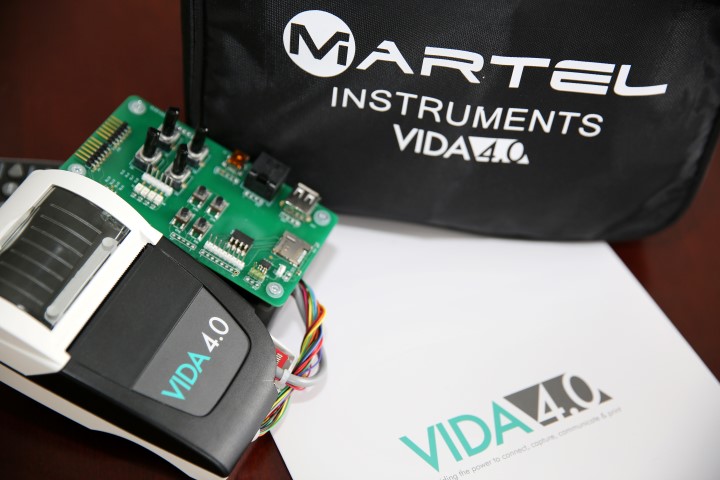 County Durham based Martel Instruments have developed a brand new smart IoT (Internet of Things) enabled compact device in the US and across Europe, with support from the North East Business and Innovation Centre's (BIC) SME Innovation Programme.
The device will significantly enhance healthcare, automotive, analytical, monitoring and measurement equipment products.
The company, founded in 1982 has grown into a global supplier to OEM device manufacturers, and for the last twenty years have manufactured and supplied compact printers that embed and connect to other products giving them a printing capability.
However in March this year the business launched VIDA 4.0, a solution that gives so much more to the devices that it supports, than just printing.
Keith Walker, Martel's MD tells us;
"This is an extremely exciting time for us and manufacturers across the globe. We have pushed our boundaries to bring a brand new innovative and smart product to the market. We have created a new device that not only gives the power of print to an existing device but it will also provide additional features, without the need for the OEM to change their product and incur additional development costs."
He goes on to explain;
"The BIC's SME Innovation Programme team have supported us in our new product development that ultimately led to our VIDA device, and with the funding support we have taken our standard printer offering and turned it into a fully integrated device that offers the user amongst other things: connectivity, scanning, OCR and barcode printing. The BIC worked with us to shape this new functionality and helped us through the process with skill, experience and an extremely helpful manner."
The North East Business and Innovation Centre (BIC) has received £820,439 of funding from the England European Regional Development Fund for the SME Innovation Programme as part of the European Structural and Investment Funds Growth Programme 2014-2020.
For more information about accessing support from the SME Innovation Programme contact the team on 0191 5166035 or email innovation@ne-bic.co.uk