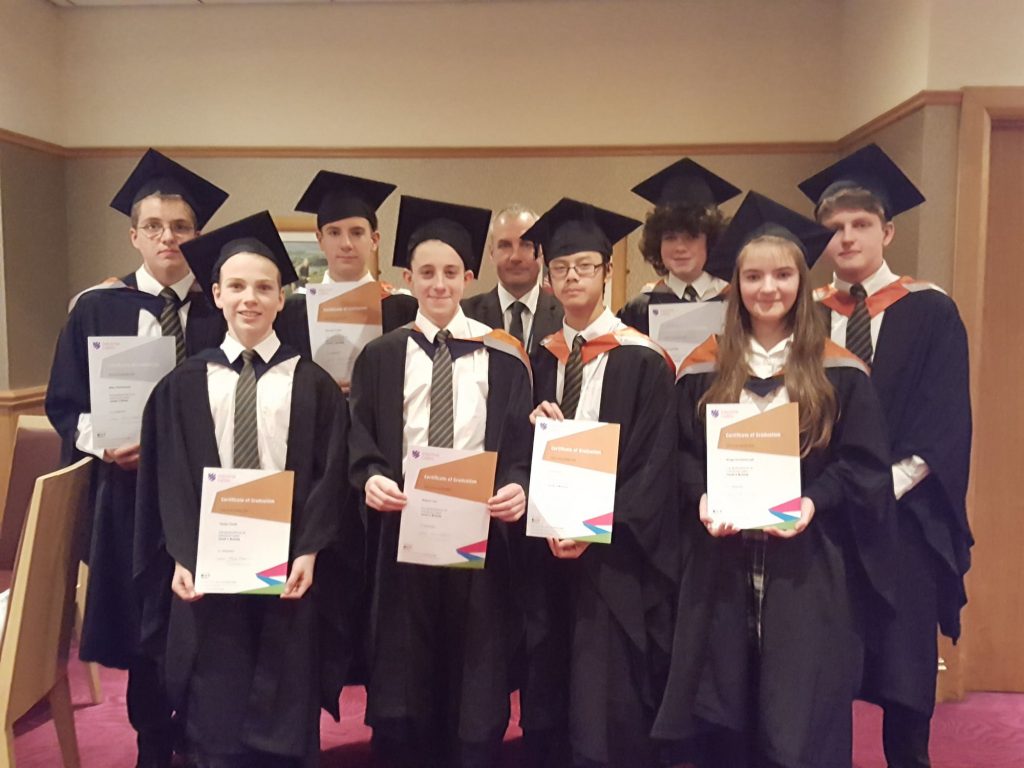 A UNIQUE Sunderland programme which helps young people in the city improve their employability has helped a group of teenagers gain a major accreditation.
The Work Discovery Sunderland initiative, which runs sector days, guest speaker days and the annual Work Discovery Week, has also been supporting schools in the city to take part in the Industrial Cadet scheme.
Industrial Cadets is a national accreditation scheme inspired by HRH The Prince of Wales, which accredits work placement experiences by assessing the skills and competencies gained by the youngsters and the range of activities they complete.
The scheme is designed to introduce young people to the world of work and at the same time provides them with a nationally recognised award, showcasing that they have been involved in quality work experience.
Thirty five pupils from schools across Sunderland received silver and bronze certificates, with those who completed 20 hours of experience receiving a bronze award and the young people who had fulfilled 30 hours gaining the silver standard.
Rachel Mackie, Industrial Cadets Area Employment Engagement Manager for the North East has been delighted to work with the Sunderland organisation.
"Industrial Cadets is proud to be accrediting Work Discovery Sunderland, with a view to the students involved gaining more from taking part in the programme," she said "It's a fantastic, innovative scheme, offering a wide range of Industry exposure which looks to inspire the younger generation.
"Many young people are not fully aware of the career opportunities that exist in their local area and this initiative allows them to get an in-depth view of various local industries and teaches them new skills, which students are asked to evidence as part of the accreditation.
"Students also benefit by gaining access to further accredited opportunities and careers tools via the Industrial Cadets online network.
"We celebrated the students' achievements at a graduation ceremony at the Stadium of Light where students were presented with their certificates which will certainly help strengthen their CV going forward."
Paul McEldon, co-chairman of Work Discovery Sunderland believes this extra accreditation will be very useful to the teenagers as they go out to seek work.
"The ethos of the Industrial Cadets fits perfectly with Work Discovery Sunderland and what the programme's aims are – to help improve the employability of the young people in the city," he said.
"Through Work Discovery Sunderland pupils get numerous opportunities to find out about jobs in a wide range of sectors and to meet people working at every level within those sectors.
"The fact that we have been able to support schools to take part in the Industrial Cadets scheme and to help these young people get vital experience is just one of many reasons why Work Discovery Sunderland is so important."