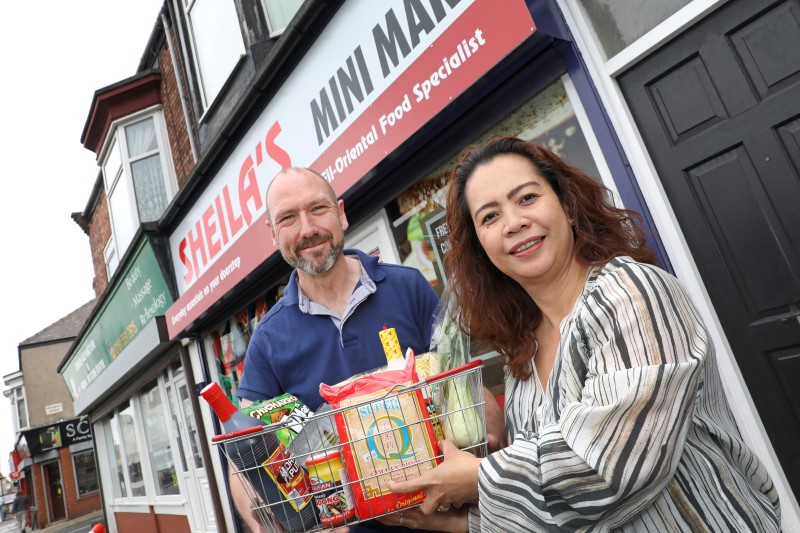 A HUSBAND and wife team with experience of working as a joiner and an architect, have used a gap in the market to set up their own business specialising in Filipino food products.
Marc and Sheila Hodgkinson set up Sheila's Mini Mart on Hylton Road, Sunderland after Sheila was made redundant from her career as an architect and decided to do something she had always wanted to do – open her own shop.
Sheila, who is originally from the Philippines, noticed there was a lack of shops in the area to cater for the large Filipino community who live close to the hospital where they work, and seized the opportunity.
Sheila said: "I always had a dream of opening my own shop and wanted to take this opportunity to do something completely different so I thought why not? We'll take the plunge! I now love the freedom of being self-employed. I was used to being stuck in an office on a computer all day but now I get the chance to meet lots of new people.
"I know what it's like to miss a particular food from home and I'd struggle to get it locally or would have to travel. I researched shopping trends and various wholesalers and found products that would be attractive to the Filipino community. I also wanted to sell everyday essentials for local people in the area and for visitors to the hospital. So it's a real mix."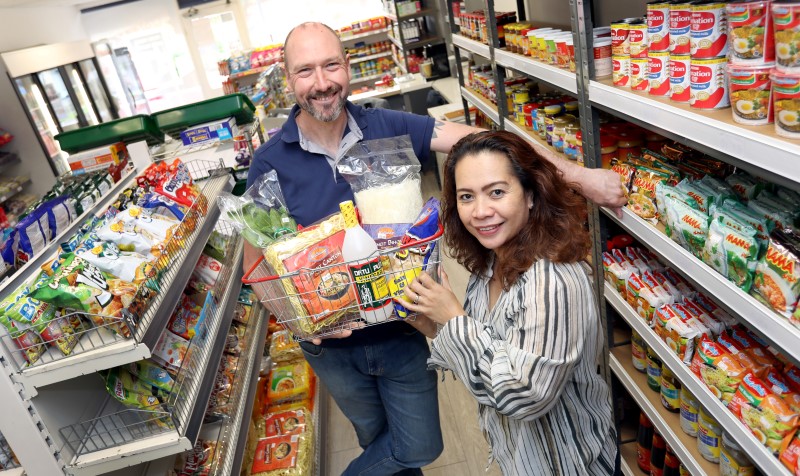 Sheila was supported by the business start-up team at the North East Business and Innovation Centre (BIC) and the New Enterprise Allowance programme, a national government initiative.
"It all happened very quickly" Sheila said. "We had the idea in February and opened our shop, in a great location near the hospital, in April. Our adviser at the BIC has been very helpful, especially at the beginning when I didn't know where to start. We got advice on how to apply for funding and attended courses on Cash Flow and Record Keeping."
Sheila's husband, Marc first heard about the BIC when he received help setting up his own joinery business which he still runs while helping Sheila in the shop.
He said: "It's been a great experience. We've been learning about new products, different wholesalers, bulk buying and how to make our prices as competitive as possible. I've also set up our own website and Facebook page so it's a bit different to my day job.
"We're enjoying getting to know our customers and are listening to their recommendations so we have lots of plans for the future, including broadening our product range and possibly online sales. In the coming years we may even look into helping with money remittance and booking flights to the Philippines."
Shirley Hermiston, Business Support Manager from the BIC said: "At the BIC we've 25 years' experience of guiding people along their own path to entrepreneurship, signposting them to the most relevant courses, workshops and advice to fill any gaps in their skills and confidence.
"It's always incredibly satisfying to see our clients going into business after working hard to equip themselves with the knowledge and know-how they need to make a commercial success of their business idea. We're really happy for Sheila and Marc. They had an idea and they've gone for it. And now they're enjoying the results."
For more information on the support available to start a business call our team on 0191 516 6111 or request a callback