Talented Sophie Harper has gone to the top of the class after winning first place in a school competition to celebrate Sunderland's new bridge.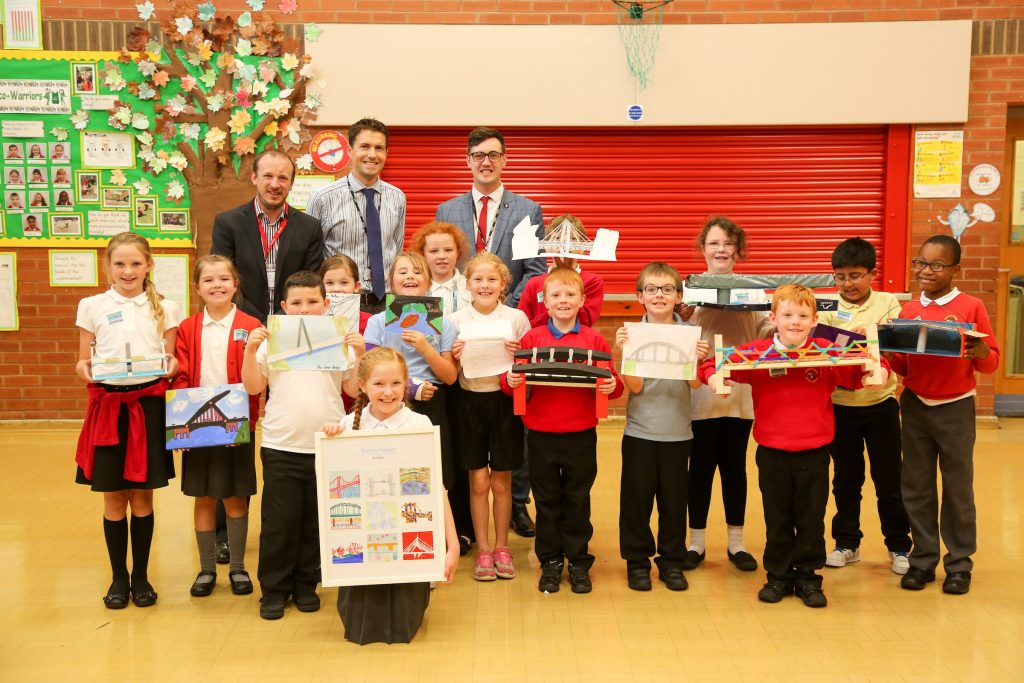 The nine-year-old was among 20 pupils from Diamond Hall Junior School in Millfield who took part, creating a range of sculptures, models, poetry and drawings.
Sophie came out top with her superb series of nine different bridges from around the world – including the New Wear Crossing. Made from a mix of collages, prints, stencils, paper mosaic, wax, paint and drawings, she even included her representation of 'Monet's Bridge', as portrayed in the famous French artist's Water Lilies series of paintings.
Sophie, from Pallion, said: "I really enjoyed doing all these pictures – I loved doing the dabbing and dotted bridge. It's been great fun learning about the New Wear Crossing and looking at bridges from all over the world. It's really exciting and I was very proud to win the competition."
Kim Bennett, Head teacher at Diamond Hall Junior School, said: "We are so proud of the excellent range of entries. Being so close to the new bridge, we are really pleased it is helping to inspire the next generation of engineers, artists and authors."
The runners-up included Mark Anderson from Year 3 and Mark Simion from Year 6, who made a bridge sculpture and pop-up drawing of the new bridge.
Cllr. Michael Mordey, Sunderland City Council's Cabinet Member for City Services, led the judging team. He said: "It was incredibly hard for us to pick a winner and runners-up because the standard of all the work was really high. I'd like to thank all the children from Diamond Hall Junior School for taking part. It is great to see so many local schoolkids getting excited about our new bridge here in Sunderland."
Work on Sunderland's new bridge across the River Wear is making good progress with activity on site now at its peak. The cofferdam in the centre of the river, where the foundations to the bridge's main A-frame pylon are being built, has been filled with almost 1500 cubic metres of concrete, and the first section of bridge deck is almost complete.
The new bridge will cross the River Wear between Wessington Way in Castletown and European Way in Pallion.
It is the first bridge to be built over the Wear in Sunderland for more than 40 years and is part of the wider strategic transport plan to link the Port of Sunderland and city centre with the A19.
To sign up to receive regular updates on the New Wear Crossing, email newwearcrossing@sunderland.com asking to be put on the distribution list.
For more information, go to www.newwearcrossing.co.uk, or call 0800 223 0379