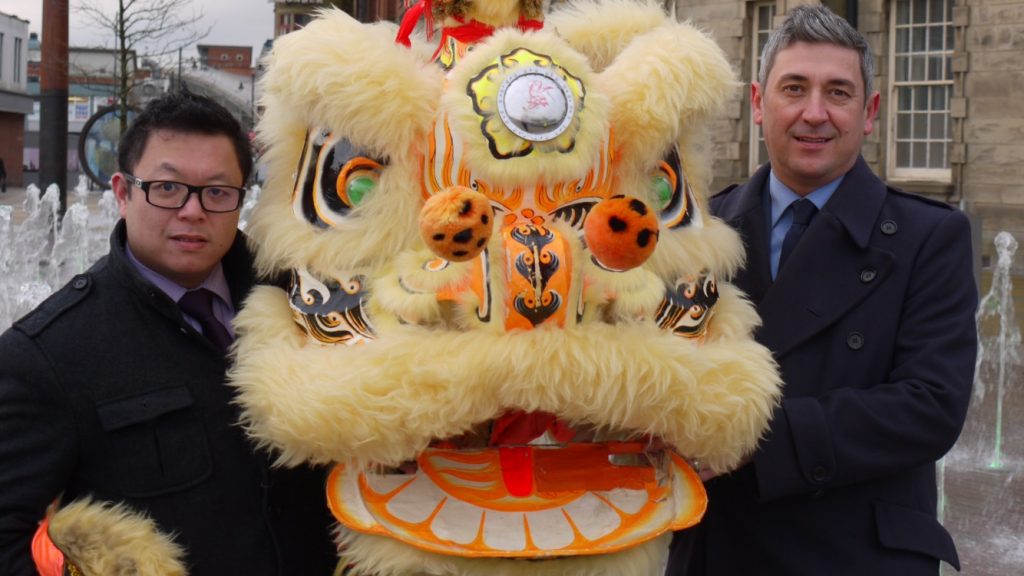 Wearsiders are set to help welcome the Year of the Rooster as Sunderland's Chinese New Year celebrations return to the city.
Following the success of last year's first large scale celebration, a full programme of events including dragon dancing and the blessing of the lion will take place at Sunderland's Museum and Winter Gardens on Sunday February 5, in the hope that hundreds of families will turn up to embrace the Chinese culture.
The free event, which is the brainchild of local businessmen Harry Collinson and Ian Wong, will run from 12pm to 4pm and will include a special performance by a visiting school from Daqing in North East China, which is next to Harbin – a city twinned with Sunderland.
The cultural day will also include arts and crafts for children including mask and lantern making, martial arts displays, live brush painting demonstrations, storytelling in the museum's library and calligraphy workshops – where Chinese students from Sunderland University will translate names on to red paper.
From 12pm to 1pm, there will also be a number of outdoor performances, including firecrackers, dragon dancing, lion dancing and Qilin – also known as the "Chinese Unicorn" – dancing on the Museum and Winter Gardens terrace.
Ian Wong, who runs Asiana restaurant in Sunderland city centre and co-created the event, said: "Myself and Harry are thrilled to be bringing Chinese New Year celebrations back to the city following the success of last year's event.
"This year, we've moved to the event to the Museum and Winter Gardens and hope that people of the North East will join us for another fantastic free family day out, with a lot more activities for the children to get involved in."
Gemma Dishman, marketing and communications executive at Sunderland's Business Improvement District, who is sponsoring the event, said the BID is "delighted" to see the vibrant cultural event return for its second year.
"Around 3000 people turned up to mark the Year of the Monkey in Sunderland's Keel Square last year," she said.
"And we're hoping that the local community will come together again to celebrate Chinese New Year in the heart of Sunderland.
"It's a real opportunity for the city to embrace Chinese culture and drive visitors into the city centre."
For further information on the lead-up to the event, visit the Sunderland Chinese New Year page at https://www.facebook.com/SunCNY/