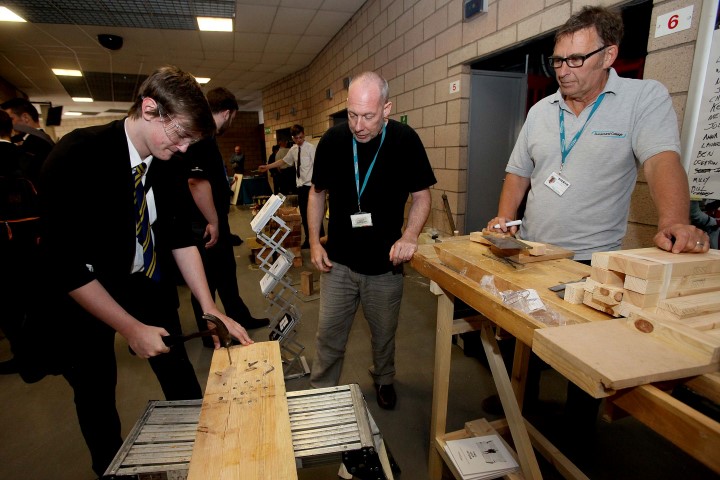 Sunderland students will be getting the opportunity to build their future, with a special day highlighting the many job prospects in the construction industry.
As part of the Work Discovery Sunderland programme – which runs a year-long calendar of sector days, guest speaker events and Work Discovery Week – pupils will take part in a construction and built environment sector day on 7 March.
The event is being supported by a range of the North East's top construction companies, which will be giving the young people a real insight into the careers available.
Young people will visit the Engie site at Nookside, a scheme which is creating a range of affordable housing.
The students will be split into two groups and while one group explore the site with a manager and hear about the career prospects, the second set will get some hands-on experience with a brickwork activity.
The pupils will also get the opportunity to visit the Siglion offices in the city centre and discover what developers do – how new buildings, public spaces and homes are designed and built and learn about all the different professions involved in making and changing the city.
Groups will explore the Vaux site nearby and then have the opportunity to step into the shoes of an architect and design and build their own model, landmark building.
Throughout the day, young people will also have a chance to talk with the various professionals working from the Silgion office and find out more about the different routes and pathways to a future career in the built environment.
The event is also being supported by Gentoo which will be highlighting the range of career paths the company can offer.
Students will tour Gentoo's maintenance depot, which will give them an insight into how the company manages the routine maintenance of around 29,000 properties in the city, and the variety of jobs involved in delivering that service.
The participants will also be able to try plumbing and electrical work and will also have the opportunity to meet some of the team involved in Gentoo's new build housing, finding out about quantity surveying and civil engineering.
Paul McEldon, co-chair of Work Discovery Sunderland, said the sector day offered a fantastic opportunity for students to see the variety of jobs available in construction and the built environment.
"There are endless job options in the construction and built environment industry, many of which young people are probably not aware of," said Paul.
"We are very grateful that so many top companies are taking the time to showcase what they do and the job possibilities to the workforce of the future.
"Sector days like this give Sunderland students a real opportunity to get the information they need to make informed career choices."