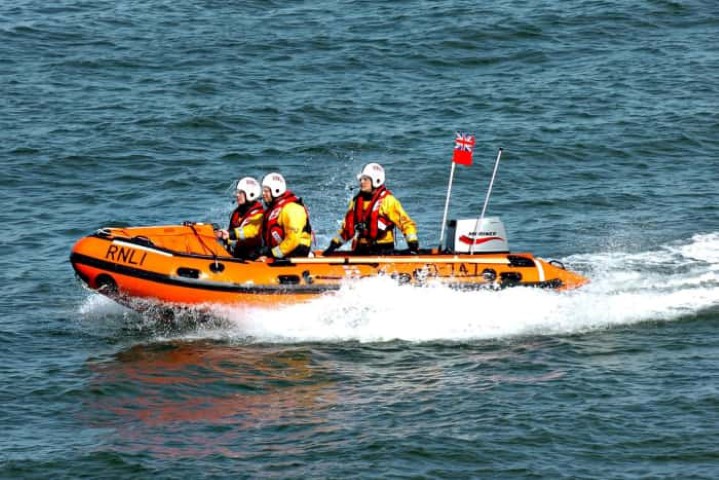 A Sunderland festival, set to be the largest, free, family event in the UK this summer, has adopted two nautical organisations as its official charities.
The Tall Ships Races Sunderland 2018 has opted to support Sunderland Maritime Heritage and Sunderland RNLI.
And event organisers hope their backing will shine a spotlight on the work of the two charities in the run up to – and during – the four-day festival, from 11 to 14 July.
Sunderland Maritime Heritage, based at Church Street East, was started in 1999 by a small of team of volunteers, keen to preserve the shipbuilding skills and history of the city.
The team – which now numbers 18 – repairs and reconstructs a variety of vessels, such as traditional fishing boats and cobles, many of which are on display at its heritage centre.
Sunderland RNLI is the oldest lifesaving operation in Great Britain. Established in 1800, the service was taken over by the RNLI in 1865 and today its two inshore lifeboats operate from the lifeboat station at Sunderland Marina. The volunteer crew are on call 24/7 to respond to emergencies on the Wearside coast.
Helen Williams, RNLI Area Lifesaving Manager, said: "We are delighted to have been selected as a charity partner for the Tall Ships Races Sunderland 2018.
"In 2017, Sunderland RNLI launched 69 times and assisted 40 people who found themselves in difficulty as they spent time near the water – typically walkers or fishermen.
"Our partnership with the Tall Ships Races will provide us with a vital platform to share our safety messages with a huge audience.
"This could help us to reduce the number of people getting into difficulty and equip them with the knowledge to ensure that they have a safe and enjoyable visit to the coast.
"We're extremely grateful to be involved and be able to highlight the essential work of the RNLI. Hopefully it could even inspire more people to volunteer and help us to save more lives at sea."
Official charity status will enable both organisations to feature prominently at the festival, which will be spread across four event zones.
Sunderland Maritime Heritage vice chairman, James Sullivan said: "It is very humbling and gratifying to think that we have been given this prestigious recognition for the work we are doing to preserve the maritime and shipbuilding history of Sunderland.
"It will undoubtedly help raise our profile within the city and further afield and we are very grateful indeed."
Cllr John Kelly, Sunderland City Council's Portfolio Holder for Communities and Culture, said the charities were chosen "because they perfectly reflect the ethos of the event.
"It's about doing good things for the city and its people, it's about encouraging sailing in a safe way and it's a maritime event which helps us to remember and celebrate our rich shipbuilding heritage," he said.
As start host port for the Races the city will welcome 56 sailing vessels and their crews along with an estimated 1.5m visitors.
Download further information about the Tall Ships here or follow on Twitter @TallShipsSund or Facebook at: Tall Ships Races Sunderland.