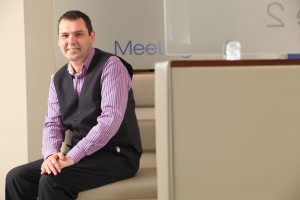 A unique Sunderland initiative, which prepares young people for the world of work, has joined forces with a national accreditation scheme inspired by HRH The Prince of Wales.
Work Discovery Sunderland is celebrating its fourth year of providing a programme for the city's young people of speaker days, sector days and Work Discovery Week, which now includes an extended programme of activities.
And now Work Discovery Sunderland has partnered with the Industrial Cadets scheme, which will allow some of the young people taking part in Work Discovery Sunderland to receive Industrial Cadets awards.
Industrial Cadets – which was rolled out nationally in 2014 – accredits work placement experiences through assessing the skills and competencies gained by the young people, and the range of activity they undertake against a framework standard.
"Being involved with Industrial Cadets is a fantastic new opportunity for the schools involved in the Work Discovery activities," said Paul McEldon, co-chair of Work Discovery Sunderland.
"It means we can maximise the benefits for the young people taking part, particularly as many of them will gain bronze or silver level Industrial Cadets' awards as a result of taking part."
Work Discovery Sunderland was created by Sunderland's Economic Leadership Board Business Schools Task Group, with the aim of helping students to develop their employability skills and get an insight into various industries before they embark on their careers.
The programme includes Work Discovery Week which this year runs from July 11th to 15th, with a week of activities including an opening day at the Stadium of Light with a careers fair, employability workshops, interview skills and a whole host of hands-on activities, all delivered by businesses.
Rachel Mackie, Industrial Cadets' Area Employment Engagement Manager for the North East, said the new partnership was an exciting development for Sunderland.
"Our common interest in informing young people about careers in their local industries and inspiring them into these careers makes our partnership very strong," she said.
"Industrial Cadets was conceived in the North East when HRH The Prince of Wales visited Tata Steel in Redcar in 2010 and commented on the need for young people to know more about their local industry.
"Work Discovery Sunderland shares the same vision and we hope the addition of the nationally recognised Industrial Cadet award to their CVs will increase the employability of the young people who engage fully with Work Discovery Sunderland."
There are a number of opportunities for businesses to get involved in the Work Discovery Sunderland programme. Any businesses wanting to get involved – either as sponsors or to offer activities – should contact Steph Rose on stephanie.rose@sunderland.gov.uk.