Sales boost for animation business
20th September 2013
---
A North East digital animation company has designs on further expansion, after taking part in a unique scheme to spot and exploit business opportunities.
Animmersion, a Teesside based visualisation business, has enjoyed significant growth since signing up to take part in a mentoring scheme that helps companies form an improved sales strategy. The company produces animations and interactives for marketing and training, as well as customer-facing products like interactive manuals for touch screen devices.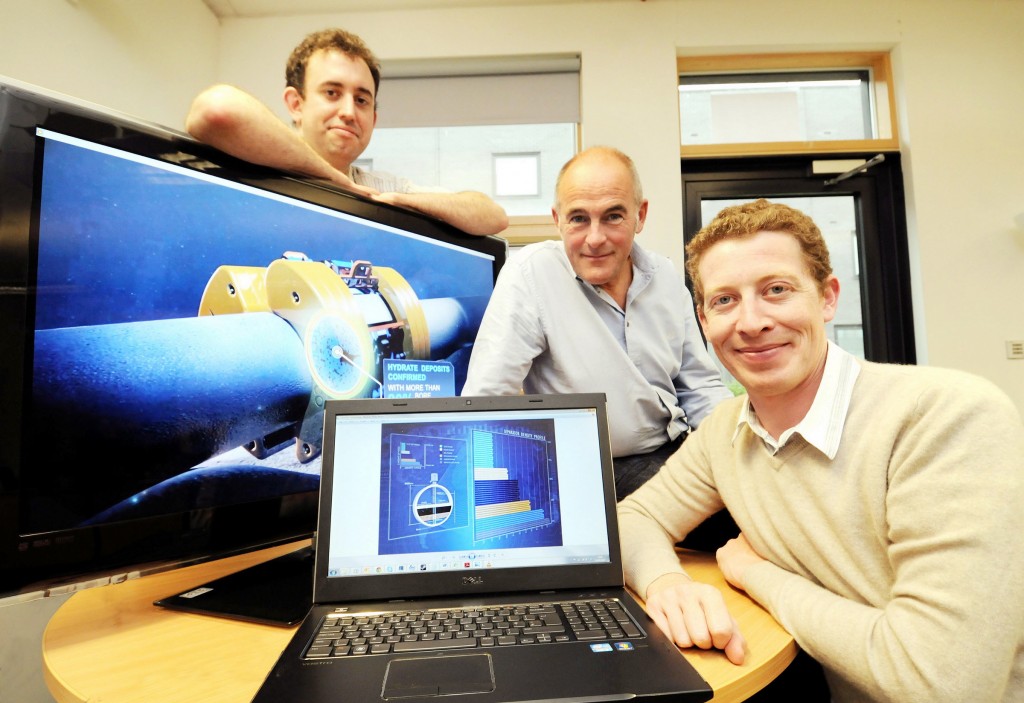 Animmersion, a seven year old business based in Middleborough's Boho building, took part in the Interim Sales Director (ISD) Programme, a unique scheme accessed via DigitalCity Business and the North East Business and Innovation Centre (BIC), and has seen business boom since putting into place recommendations made by their mentor. The ISD Programme sees sales and marketing expert David Anderson work closely with businesses across the region to undertake a detailed review of the current company performance, and to make recommendations as to how they can improve or diversify to unlock potential.
David worked with Animmersion owners Dominic Lusardi and Sam Harrison to help them develop their sales plans, segment their markets and begin to put into place a solid growth plan that built upon the business' strengths and track record. Through the ISD Programme, Animmersion has identified a number of market specialisms, allowing the team to present its services with greater clarity and client focus. Dominic and Sam have also enhanced their ability to monitor sales and production activity and clarified account management and key personnel activity roles, to streamline business development.
The duo set up the business after studying together at Teesside University for a degree in visualisation. They both gained valuable industry experience before forming Animmersion in 2006. Dominic said that getting on board with the ISD scheme had delivered real benefits for the business, helping to focus the team's efforts and deliver significant growth in turnover. The business has enjoyed 50 per cent year-on-year growth over the last three years, and has seen its team expand from four to 12 since 2010.
Dominic said: "The ISD Programme encouraged an increase in the Animmersion team's overall confidence in terms of selling our own services.
"Confidence is absolutely priceless whenever a business is selling its products or services, and that's one of the main things we were able to take from the programme. Improvements made to the way we manage our customers' journey have been incredibly helpful in ensuring that we've retained clients. As a business, we're now much more customer focused, which in turn increased overall annual turnover. The programme is not about quick wins – it's about creating a long term strategy to encourage growth – the results, for us, have been invaluable."
As well as introducing improved sales techniques, the ISD Programme also helped to identify opportunities for Animmersion in the healthcare sector. The business has also landed a lucrative contract with US based Vortex Valves, a manufacturing firm from Kansas, which – along with other contract wins – has allowed it to add to its team with two new recruits. It is also seeing significant growth in the oil and gas sector, where animation is used to articulate complex concepts.
David Anderson, who has worked with the Animmersion team for the last three years, said he was delighted to have played a part in the growth of the business.
He said: "Often, it takes someone from outside of a business to go in and really take a critical look at where the gaps are in a business' sales strategy and what can be done to improve it.
"The ISD Programme does just this. We work with businesses to really get to grips with their proposition, coach and guide them and offer management consultancy and 'grey hair experience' to ensure that they have the best possible chance of growing their business. The impact that is has had for Animmersion shows that, with the right strategic support, businesses can make small changes to really optimise their performance and help them grow."
The Interim Sales Director (ISD) Programme is designed to encourage self-sufficiency and set established businesses on the path for future growth and success. Focusing on effective business growth strategies and selling skills, the ISD programme was originally developed by DigitalCity Business in conjunction with David Anderson.
Louise Hardy, a business mentor at the BIC said: "The ISD Programme is delivering real benefits for businesses across the North East.
"It's not about quick fixes, but about helping businesses to put in place sustainable, long-term strategies to improve their sales techniques and ultimately benefit their bottom line."
For more information please contact Louise Hardy on 0191 516 6170 or email louise.hardy@ne-bic.co.uk, or to find out more about Animmersion, visit www.animmersion.co.uk.