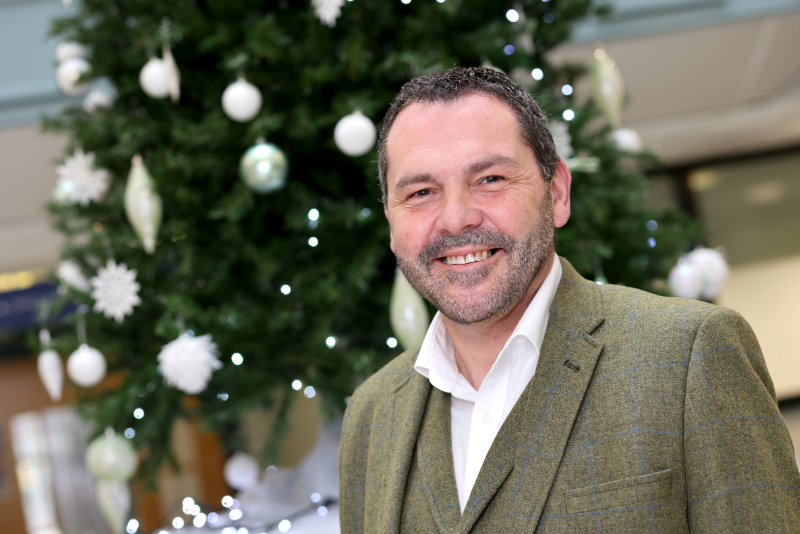 The Collins Dictionary's 'Word of the Year' may have been 'permacrisis' but you'll be pleased to hear that this year's Christmas letter will be slightly more upbeat!
Instead of dwelling on the permacrisis which, let's be honest, perfectly describes the sense of lurching from one unprecedented event to another, I would instead like to take this opportunity to celebrate the opportunities and successes we've witnessed over the past 12 months.
Central to this is acknowledging – and saying a huge thank you – to all of the businesses we worked with during that period.
For the first time in our 28-year history, our business centres are nearing capacity, and that is testament to the resilience and strength of you, our businesses.
While the permacrisis has gathered pace – the cost of living, climate and the economic crises – our businesses have continued to buck trends by innovating and growing.
Each and every month, our marketing team have had the difficult – yet fortunate – task of selecting which inspiring stories to feature in our monthly newsletter, from tenants expanding into new, larger premises to aspiring entrepreneurs making a real success of their newly launched businesses.
Someone once said that "every adversity carries with it the seed of an equal or greater benefit" and that has certainly been the case for the North East over the past 12 months.
As a social enterprise, we don't generate profit for our directors, as all of our revenue is channelled back into the BIC to improve and expand our services, and your successes have allowed us to do just that.
We have continued to invest in our staff to deliver more and better start-up, social enterprise and innovation support.
The appointment of a fantastic expanded team of advisers, from an array of backgrounds, will allow us to sustain the high standard of support we offer customers, be it helping people set up in business, or helping more firms tap into the funding and support required to scale new heights.
Investment into making our workspaces greener – such as EV charging points, electric bikes, solar panels and outdoor meeting spaces – will make us more environmentally sustainable.
When people think of 'sustainability', they often think of simply 'repeating the things that work over and over', but sometimes change is key to being sustainable. Especially when it comes to sustaining the quality of the products and services that we offer our customers.
We're branching out into communities, we're investing in coworking, we're becoming greener and we're providing new training and funding opportunities for the businesses we work with. All of these things are changes that will help us to sustain the quality of service we've become accustomed to delivering.
We're launching new support programmes and we've recently opened a new business centre in Darlington, courtesy of our fruitful partnership with Darlington Borough Council.
Every business has its challenges, and we are no different, but when you take a step back and look at our region's business community, it's no surprise that we have managed to turn such gruelling adversities into opportunities.
So, as we look to the New Year and take time out to reflect over the Christmas period, I'd like us all to think of how we can sustain the high standards that have helped us get to where we are today and will help us reach even greater heights tomorrow.
The 'permacrisis' we find ourselves in may be here for a while yet, but if we continue to work together, we can put ourselves in the best possible position to come out of it on top.
We must all continue to champion one another, support one another and realise that our region may be small in scale, but we more than punch above our weight when it comes to ingenuity.
So, on behalf of the entire BIC team, I would like to wish you all a very merry Christmas and prosperous 2023 and thank you for your unwavering support.
Here's to 2023, the year of sustainability and growth!
Best wishes,
Paul McEldon OBE on behalf of the North East BIC.