Need help to turn your amazing ideas into reality? We have 25 years' experience of helping entrepreneurs just like you.
They've gone on to do amazing things. Some have created successful companies you can see today, right here at the BIC's business park.
Answers, inspiration and more
Our dedicated Start Up service is designed to get you properly prepared to launch your own business.
The path of the entrepreneur isn't always easy. But with us by your side helping you to do the right research and the proper planning, you can do it.
We're a friendly bunch and we pride ourselves on our straightforward approach to business support. We like to roll up our sleeves and get stuck in because we know that's what your business needs. Hard graft and helping hands.
Get in touch with our team
Free one to one advice from a expert adviser.

No matter how far along you are in your thinking, we can help.
And if you need something that we can't provide here at the BIC, we'll connect you to someone in our huge network who can.
There are many sources of funding and finance to support your new business…
The New Enterprise Allowance is a national programme ran by JobCentre Plus to help those in receipt of benefits start up new businesses.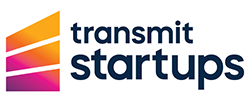 The BIC is a an approved business partner of Transmit Start Ups to deliver loans up to £25,000.
Contact us to find out more or apply here.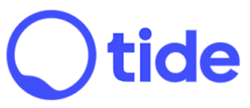 We have partnered with Tide bank to help people get a sole trader or limited company bank account and we'll put £50 in to the account to get you started.
Choose your style of support
Entrepreneurs are busy people. You're probably juggling all kinds of commitments and responsibilities between planning your exciting new business. That's why we provide lots of ways to get support.
Build a support package that suits you. Pick and choose between:
Get answers to your questions
How much money will I need to start a business?
Where can I find investment for my business?
How do I get a loan for my business?
Do I need a business plan to start a business?
Is there a proven demand for my products or services?
Can I turn a hobby into a business?
When should I quit my day job and go fulltime with my business?
How do I register a new business?
Who will help me get my new business off the ground?
Can I base my business from home?
Can I get help to develop a prototype?
How do I find a reliable supplier for my business?
Success Stories from those we've helped
Get in touch with our team
Want to bounce some ideas around?

Shirley Hermiston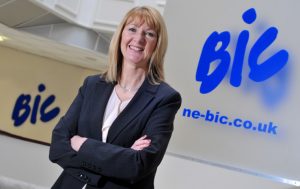 How long have you worked in 'start-up'?
Over 20 years working on initiatives to support new start-ups.
What do you enjoy most about your job?
Being reactive to the needs of our clients and seeing the difference our team can make in Sunderland.
What's been your proudest moment?
Talking to someone I haven't met before, mentioning where I work and they say 'the BIC started me up years ago and I'm still going'. This gets me every time!
What's the one piece of advice you always stick to?
Try to put yourself into the other person's shoes, see things from their perspective, whether that be a customer, contractor or member of staff.
What would you say to someone thinking about contacting the BIC?
Every business starts from a germ of an idea and we've heard a lot over the years. Just email us if you're nervous about calling. Everything is treated in the strictest of confidence.
Margaret Cook
Victoria Moodie
Ron Anderson
Janice Marsh

We are a Delivery Partner within the Enterprise Support in the North East 2 project. This is a business start up project being delivered across Northumberland, Tyne and Wear and County Durham to assist potential entrepreneurs to become enterprise ready and ultimately self-employed. This is part funded by European Regional Development Fund.