Starting Your Business

If you think self-employment is for you and are looking to start your own business the North East BIC is here to help.
Every year hundreds of people come to talk to our advisers about starting their own businesses.  Some people do it because they think it is time for a change, others have spotted a gap in the market. And of course there are those that think they can make lots of money.
"The BIC offers all the advice and guidance you need. Ron was great with writing a business plan and doing my accounts. He guided me through and made it a logical process."
We can help you find answers to the all important questions like… 'is now the right time for me?', 'is there a market for my product?' and 'will I be better off working for myself?' We appreciate that starting your own business is a big step, life changing in fact and we want you to be sure it is the right decision for you.
Free one to one business advice
Our wide range of start up services include FREE one to one advice from expert Business Advisers on:
Business Planning
Market Research
Funding and start up loans
Setting up in business and legal requirements
Registering as self-employed
Tax, VAT and keeping records
Business Support Programmes
Erasmus for Young Entrepreneurs
The Erasmus for Young Entrepreneurs is a European exchange programme which offers entrepreneurs the opportunity to spend 1-4 months in a European business. Entrepreneurs in the early stages of planning or starting a business, or who have been trading for less than three years can participate in the programme.
If you are thinking about becoming your own boss, and would like confidential and independent business advice…
…or give us a call on 0191 516 6111

We are a Delivery Partner within the Enterprise Support in the North East 2 project. This is a business start up project being delivered across Northumberland, Tyne and Wear and County Durham to assist potential entrepreneurs to become enterprise ready and ultimately self-employed. This is part funded by European Regional Development Fund.
Upcoming Events
Aug
21
Wed
9:00 am
First Aid at Work – FA3 – Three-...

@ North East BIC
First Aid at Work – FA3 – Three-...
@ North East BIC
Aug 21 @ 9:00 am – Aug 23 @ 5:00 pm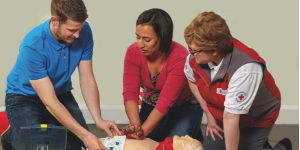 It is essential that you can trust the person who will care for you if you are injured or suddenly ill at work. This course is suitable for anyone who might need to provide first aid to someone who is[...]
Aug
22
Thu
9:30 am
Start-Up Workshop: Cash Flow and...

@ North East BIC
Start-Up Workshop: Cash Flow and...
@ North East BIC
Aug 22 @ 9:30 am – 1:30 pm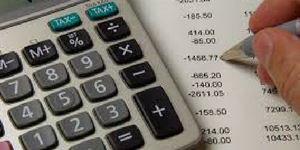 The aim of the workshop is to raise awareness of financial matters relevant to anyone planning to start a new business. This session will cover: • Cash flow • Profit and loss • Personal survival budget You will also be[...]
2:00 pm
Is Self-Employment For You?

@ North East BIC
Is Self-Employment For You?
@ North East BIC
Aug 22 @ 2:00 pm – 4:00 pm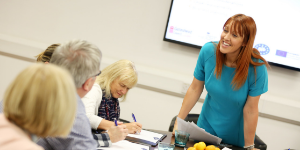 Want to run your own business but not sure what to do or where to start? No matter what your circumstances are, this FREE session will help you explore whether self-employment is the best option for you. You will learn:[...]
Aug
23
Fri
12:00 pm
Nordic Walking

@ Sunderland Enterprise Park
Nordic Walking
@ Sunderland Enterprise Park
Aug 23 @ 12:00 pm – 12:30 pm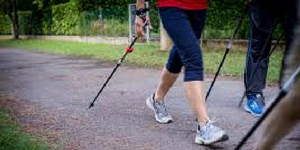 This lunchtime Nordic walking taster session is FREE to anyone who works on Sunderland Enterprise Park. Be fitter and healthier by taking a lunchtime walk with our qualified instructor who will show you how to Nordic Walk with our fun half-hour taster[...]