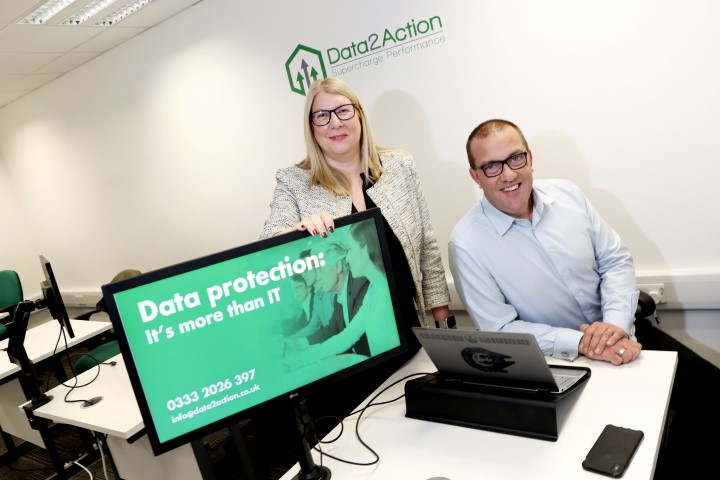 'Pivot' was one of the most-used business phrases of the pandemic, as organisations the world-over were forced to re-evaluate entire business models overnight.
Be it independent retailers setting up ecommerce stores, bars launching delivery services or GPs switching to video consultations, very few organisations re-emerged from the pandemic in the same way they went into it.
One of the most documented examples of this was Thorntons. Founded in 1911, the chocolatier is as quintessentially a British brand as Bentley or Tetley's and made headlines when it announced plans during the pandemic to take its entire business online, after 110 years on the high street.
The decision to digitise its entire operation may have meant the permanent closure of 61 stores across the UK, however it also meant the continuation of one of the nation's most-cherished brand names.
In a statement, Thorntons said the pandemic – in particular lockdown restrictions – had affected trading and added that online sales would be a key part of its strategy going forward, after it recorded a 71% increase in ecommerce sales the year prior.
Yet, while there were many others like Thorntons that were forced to pivot to survive, there were many forward-thinking businesses that saw potential in the pandemic and were able to pivot to innovate and grow their operations.
Here at the North East BIC, we witnessed this first-hand. Through the North East SME Innovation Programme, led by our fantastic innovation advisers Debbie Simpson and Gillian Middleton, we helped scores of the region's SMEs adapt to the 'new-normal' during the crisis by embracing digitisation.
Cake Stories is one such business. Established in 2014, the family-owned food and drink producer company completely turned its business model on its head after engaging with the Innovation Programme during the Covid-19 pandemic.
With its business grinding to a halt during Covid, the company worked with Gillian to establish an online presence and expand into new markets by selling corporate cakes to business clients. The support also helped them set up a bespoke analytics platform to monitor sales and increase their bottom-line.
Speaking about the support, founder Ben Evans said: "The support we received from North East BIC has been instrumental in the growth of our business over the last 12 months. The funding enabled us to open up our online B2B revenue stream and provide UK-wide distribution – transitioning us from a small local business to one with national reach, drastically increasing our addressable market.
"Through our national wholesale service we now ship our wholesale products to all parts of the UK, have created several jobs as a result and continue to scale through partnerships with national franchises and other wholesalers."
Another company to completely turn an industry on its head during the pandemic is online bereavement platform Settld.
Launched just a month prior to the pandemic in February 2020, the pioneering tech start-up has launched an online platform to help ease the financial burden of bereaved families and has since raised over £500,000 to expand its presence across the globe.
Speaking about their involvement in the Innovation programme, co-founder Julie Wilson said: "Gillian [Middleton], our innovation advisor, was so approachable and determined to help us on our journey that – whenever we needed advice and support – it was a huge comfort knowing that she was only ever a phone call away.
"Not only did this support help us get the platform off the ground but it has also helped us scale at pace, closing our first funding round which raised over £500,000 and firmly establishing ourselves in the UK."
Data technology start-up Data2Action was another forward-thinking SME to pivot during the crisis and revamp its offering. After tapping into support from the Innovation Programme in the form of expert advice and funding, the company was able to bring to market a 'first-of-its-kind digital platform' to help SMEs and education providers navigate the complex world of data protection and privacy.
Founded in 2017 by two former directors of BGL Group, the parent company of Compare the Market, Data2Action's Virtual Data Protection Officer (DPO) platform will officially launch later this year following six months of development and BETA testing. Based around a centralised dashboard, the end-to-end portal will guide and support businesses on their compliance journey, acting as a central repository for all their data protection needs.
Jason said: "The support we've received from the Innovation Programme has been fantastic. Not only did we secure funding to support the research and development of the platform, but we were also signposted to a number of other organisations that specialise in helping companies just like us. We can't thank Debbie and the team enough for their support."
The North East SME Innovation Programme was set up to help the region's small and medium sized businesses innovate and grow by tapping into the funding and technical expertise required to bring new products to market and expand into new markets and the three aforementioned success stories are just a few of the many businesses that have benefited from the programme's support since it launched in 2012.
Could your business be next?
For more information on the North East SME Innovation Programme, call 0191 516 6039 or click here.