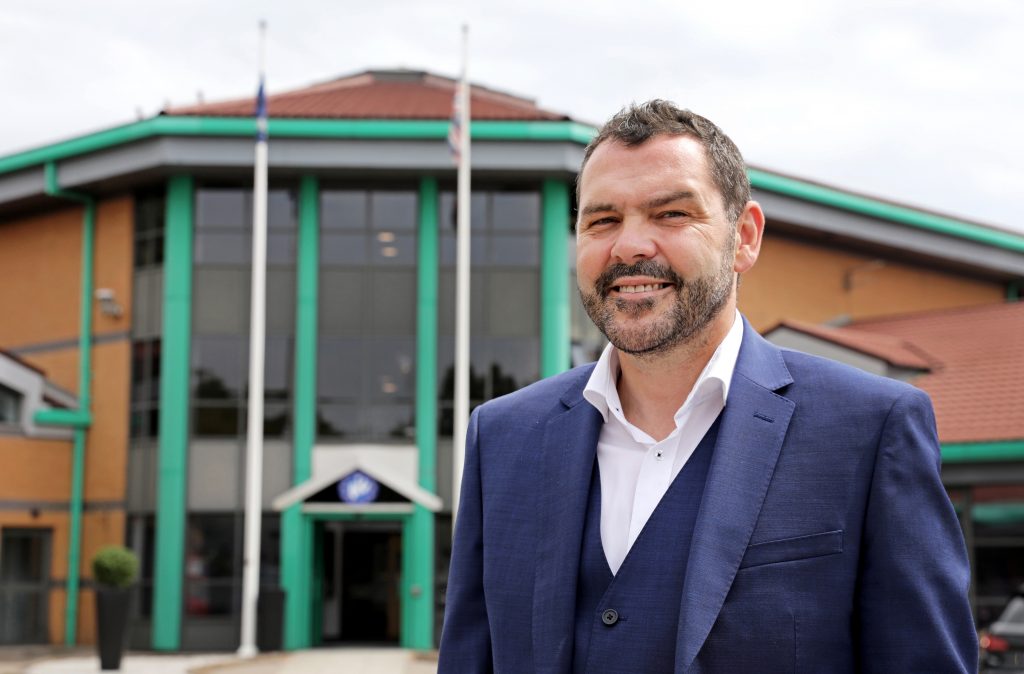 The COVID-19 pandemic is promising to change the way we work, but the North East Business and Innovation Centre is well prepared to service its tenants for whatever flexible workspace and support they'll need in the future.
Like all businesses, the North East Business and Innovation Centre (BIC) faced unprecedented challenges when the UK went into full lockdown on March 23. But the team across the organisation's three sites – in Sunderland, Darlington and Washington – adapted quickly and continued to provide much-needed guidance and support to its tenants.
"About two-thirds of staff worked from home while the other third worked on a rota basis to ensure the BIC centres could remain open, tenants and their employees had access to their workplaces, and all our support services continued," CEO Paul Eldon reveals.
This support proved wide-ranging and included keeping tenants up-to-date with funding, providing free storage space to those companies that needed to house excess stock, and lobbying local councils for discretionary support for those individual tenants that were excluded from the Small Business Grants.
"We received many emails from companies thanking us for lobbying on their behalf," Paul adds.
As we moved further into the crisis, the BIC continued to support its tenants with a range of remote business services. And as restrictions changed, extensive COVID secure measures were put in place at the BIC's three sites to keep tenants safe and productive.
Since the summer months, the North East BIC even helped five tenants move into larger premises and it saw a dramatic rise in enquiries for its co-working space – known as Open Space.
"Individuals reported that they were experiencing 'cabin fever' and wanted to return to a safe workplace with more of a community business feel," Paul explains.
There is now much debate around the future of the workplace with a recent report by Cushman & Wakefield predicting that the COVID pandemic will herald a new 'total workplace ecosystem' comprising 'a variety of workplaces in different locations to support convenience, function and well-being'.
Paul and the North East BIC team are confident that their sites at North East BIC Sunderland, Business Central Darlington and The Hub Washington can provide local and flexible workplaces for businesses and their employees as both adjust to the 'new normal'.
"A 'hub and spoke' model can satisfy the need for physical distancing in the workplace and the very real problem that staff can't, or don't want to travel to their place of work in city centres," Paul explains.
"The BIC system is built around flexibility and can provide a company's employees with more choice to select the best workplace for the tasks they need to complete, closer to home."
The CEO continues: "Our sites also offer the ability for companies to grow space-wise at a pace that suits them. The ability to downsize and upsize without the hassle will be a major plus point moving forward.
"We also have the tech infrastructure to welcome tenants of all shapes and sizes, from individuals looking for co-working space up to corporate teams wanting an adaptable model that bends effectively to business needs and requirements.
"We have been offering spaces that fulfil our tenants' needs for the past 25 years, and if there was ever a time for flexible and convenient workspace, it's now.
"If the world's largest ever remote working experiment has taught us anything, it's that, for every business that witnessed a rise in productivity, another business ground to a complete halt and – for every employee who enjoyed spending more time with their family, another was feeling isolated or burned out.
"While remote working has its many benefits, such as a reduced carbon footprint and increased productivity, the key lesson we've learned from this experiment is that there is no one size fits all when it comes to workplace culture.
"The solution for many, will undoubtedly be a hybrid model – a mix of flexible office space and remote working that allows employees to tailor their working patterns to their individual needs. The traditional office environment will continue to play a pivotal role for the majority, just not necessarily in the same manner as it has in years gone by."
Testimonials from tenants
"I returned to the BIC's co-working facility Open Space in early July to escape the kids and other distractions when working from home. I also felt comfortable with the solutions and restrictions the BIC had put in place to allow Open Space and the wider BIC building to be used safely." – Simon Hurley, Cytec Solutions
"Business Central is a key part of our business; it's our home. We do work remotely, which is great, but we missed our office during lockdown. It is important for us to have a space to get those ideas flowing and our base at Business Central is essential. We have got some ambitious plans and it is the perfect setting for us moving forward." – Adam Walker, Hubspoke Marketing Ltd
"We are delighted to have many tenants at the BIC as long term clients and there is a real buzz and community feel which is infectious." – Kate Allison, Insure Business Services Ltd
"I returned to Open Space as I'm most productive in an office environment rather than working from home, and I'm happy with the COVID-19 measures which allow me to work safely". – Paul Anderson
"I signed my lease with the North East BIC on March 19 2020, four days before lockdown. The staff have been amazing, and I believe it was the best business decision I've ever made. I felt 100 per cent supported by everyone from the beginning". – Beverley Ashton, River View Clinic
"While we've introduced remote working, we've also moved to a larger office to enable us to introduce safe distancing measures to ensure the safety of our staff who do come to the office. The North East BIC is a great office space with business advice, support, and a community of like-minded people". – Will Fatherley, ProFire Safety
"I feel very lucky to rent an office at Business Central in Darlington as the staff there made sure we knew what was happening with regular email updates about the procedures that would be in place within the building so we knew what to expect when we came back". – Hilary Bevan, Bevan VAT Consultancy Limited
"The BIC has helped us with press releases and encouraged and supported us with awards. All of this helps us to get our message out and to encourage people to speak as freely about mental health as we do about physical health". – Tracy Woodhouse, Breakfree Counselling Service
"We moved to the North East BIC in 2017 and the team has been with us every step of the way. There's nowhere we'd rather be. The location is perfect. It's easy to get to, there's no traffic or parking to battle with, the riverside spot is nice, and it's great to be near the sea when overseas visitors come to stay". – Andrew Lowes, Yusen Logistics (UK)
The North East Business and Innovation Centre provides office space and tailored business support at its three sites – North East BIC Sunderland, Business Central Darlington and The Hub Washington.
For more information about flexible business space at the BIC click here