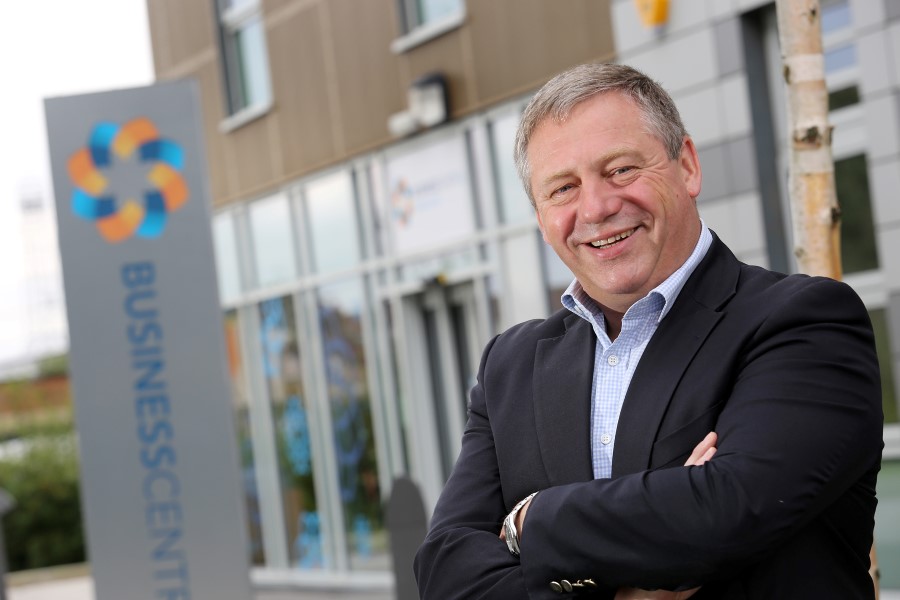 How do you grow a business that's based on your own lived experience? How do you pass on that knowledge to train others and what happens if they then leave you?
These are the very real dilemmas facing Andy Davis.
Meet Andy
I'm Managing Director of Trident Manor at Business Central, Darlington – a company specialising in security, risk and crisis management services.
We help to protect people, properties, information and reputations from all kinds of threats that cause loss, harm or damage. Our clients range from the oil and gas industry to museums and the cultural sector.
I set up the business after gaining unique experience working within UK military intelligence, the police service, as a diplomat for the Foreign Office and as head of security for a billion-dollar corporate in the Middle East.
The opportunity
Demand for our services is phenomenal. It makes me really happy to say that!
When I set up 10 years ago, I wondered if people would understand what we do. There are a lot of misconceptions around security but I needn't have worried. We have more work than we can handle and I've identified multiple opportunities I'd love to develop.
The challenge
If I want to scale up without burning out, I need to find a way to pass on my knowledge to others. But it's a real struggle to step back from the day-to-day running of the company when people are buying me and my experience.
This results in a catch 22 situation where I don't want to let clients down and losing potential contracts while trying to train, coach, and mentor new team members – especially when I've already struggled with talent retention.
So, here's what I've learned
Everything I do for my clients is based around protective risk management. We can predict many things but one that has the ability to throw a spanner in the works is us; humans. And our ability to be unpredictable.
The same is true for my own business.
The post-Covid environment presented a wealth of opportunities for our company to help organisations to revive and thrive. To scale up our operations, we launched a training academy aimed at equipping organisations to stay safe, increase resilience and protect their assets.
We got accreditation, we recruited someone great to lead it and we also took on a junior to help me on the consultancy side of the business.
Everything was going great – until both team members handed in their notice within three months of each other. Personal circumstances were at the heart of both decisions, an illness and moving away from the area to be with a partner. I totally understood the reasons but from an organisational and financial perspective it really hurt.
Despite careful planning to share my workload and embed my skills, I found myself in a bit of a dilemma. Thankfully, my powerful networks have supported me. My little black book of contacts remains my most valuable asset and I've been able to call on third party experts to help me to deliver our services.
But I know this isn't a full or permanent solution. It's flattering to be in demand and to be asked for by name because you're the expert in the field but realistically, there's only so much battery life I can give. I know I have to slow down.
Ultimately, I want to be able to be selective about what I do myself and to have a team in place that can deliver to the style and standard that I – and our clients want – without me being there.
I want to be able to take a step back and to see others enjoying delivering the services I love so much.