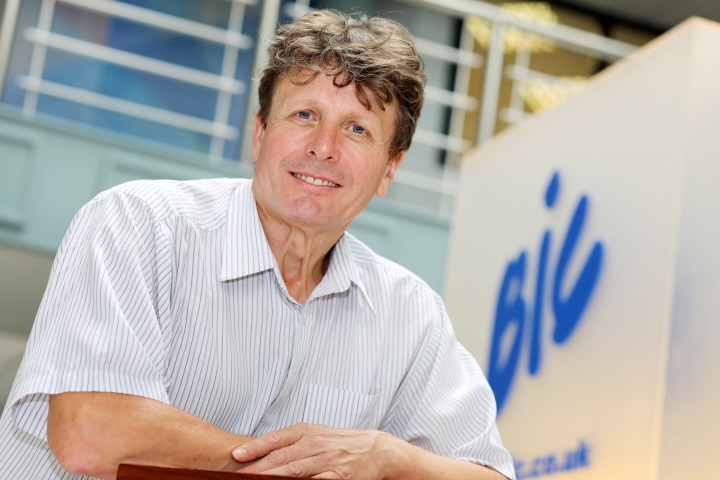 By Kevin Marquis, Social Enterprise Manager at the North East Business and Innovation Centre
We have the private sector, which is 'for personal profit', the public sector, which is statutory, and the third sector (grouping the voluntary, community and social enterprises) which is referenced as not-for-profit.
This is an awful term and misleading when we discuss the value of social enterprise to our economy, resulting in a misunderstanding of what social enterprises do and suggests that the sector has no need to be profitable. In fact, social enterprises are businesses, and our 'mantra' is 'the more profit they make, the more they can deliver on their social objectives'.
So making profit is not the issue. What makes an organisation a social enterprise is what it does with that profit. Social enterprises are motivated by their social objectives rather than to maximise profit. They do, however, have to be profitable to survive but the profit they make is not distributed to any owners or shareholders but is invested back into the organisations to support public benefit and their social purpose. So the term 'not-for-profit' means 'not for profit for personal gain'. Most of my clients do not know this and they have the impression that social enterprises are unprofitable and are the poor relation to the private sector.
Social enterprises operate in many different markets, selling goods or services to individuals, local authorities, government or private businesses. And there are many examples out there that you will have heard of such as The Big Issue, Divine Chocolate, John Lewis and the Eden Project. Without a social purpose, Jamie Oliver's Fifteen Restaurant would just be another restaurant, but it has grown into an unashamedly commercial social enterprise dedicated to putting 100% of its profits back into the development of young people.
But you may not realise that there are also many social enterprises in the North East trying to make it a better place for all. Bishopwearmouth Co-operative CIC in Sunderland provides day care, training and employment opportunities for some of our most vulnerable adults. Previously a city council service that has externalised, it is a business that uses horticulture to provide day care services, training and employment for those with learning difficulties. This year they have launched a fully commercial, retail garden centre which has significantly increased turnover, profitability and opened up many new opportunities for the business.
Building on the success of the garden centre, they have raised £200k from social investors to acquire the adjacent cemetery house to convert it to a café / restaurant to serve the garden centre. This will further increase retail sales and delivery on their social objectives – expanding the range of services, training and employment opportunities for their care customers. The café, for example, will enable them to introduce training and employment opportunities in catering and hospitality.
This business is making a real social impact for some of the most disadvantaged in our community and is a successful trading business.
The evidence suggests that social enterprises are playing an increasingly important role in economic growth. Latest government statistics identify around 70,000 social enterprises in the UK, contributing £24 billion to the economy and employing nearly a million people. They also show a significant increase in the number of start-ups who are choosing the social enterprise approach, acting commercially and reinvesting their profits for their social purpose.
A social enterprise is a viable business model that shows considerable commercial resilience and according to research by Social Enterprise UK in their 2017 survey 'The Future of Business', continues to outperform traditional SMEs in turnover growth, innovation, business optimism, start up rates, diversity in leadership and much more.
On the 10th anniversary of the banking crisis, it is good that we reflect on alternative business models than those based on greed and capitalism. Emerging in society is a new standard exemplified by business that is local and environmentally responsible, and collaborative and community business models serve this aspiration well. UnLtd found that 73% of consumers are more likely to buy from brands that put purpose before profit and among those under 35, its 81%.
Consequently social entrepreneurship as a new way of understanding and doing business is getting more and more attractive. So we need to continue to foster skills and knowledge in social entrepreneurship and to encourage everyone to think creatively about social problems and to find enterprise solutions. Specialist support may be required to choose the most appropriate legal and governance structures, access different sources of finance and investment and measure their social impact. But building up any business is not easy, and social entrepreneurs are still businesses that need to make money and turn ideas into a profitable business model.
Traditional businesses have a vital part to play in solving social and environmental problems, but new business models are key. And it is social businesses that are the way forward. They operate and make a profit, but they are driven by a social purpose and achieve social change as part of their primary objectives.
The term 'not-for-profit' just isn't cutting it!
Launch a social enterprise with support from the BIC
Contact our social enterprise team on 0191 516 6138 or book an appointment to speak to our experienced team.
Or for more information on launching a social enterprise, please click here.