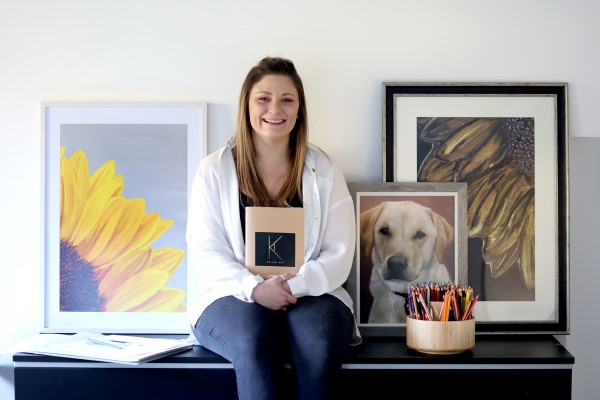 The free business start-up support from the North East BIC has helped over 4,000 people realise their dreams of setting up in business over the past 27 years.
Some of the city's most recognisable entrepreneurs have set up in business after receiving support from the North East BIC.
From big tech companies to brewers and manufacturers, the start-up support covers all of the fundamental aspects of setting up a business, be it registering the business, securing your first customers or creating a website.
Take 29-year-old Kelsey Wilson from Hetton-le-Hole who is one of the most recent entrepreneurs to set up her own business after receiving support from the BIC.
Having had a passion for art since she was a young child, it took a personal tragedy of her own for Kelsey to finally pick up a pencil and picture her future as an artist following redundancy and the passing of her late grandmother.
"I set up Kelani Art following the passing of my grandmother who always encouraged me to put my talents to use," she said.
"Serendipitously, I was also made redundant from my job and it made me realise that, if I didn't do it now, I'd probably never do it. So, I decided to give it a go.
"I was put in contact with the BIC and they were a huge help. Not only did they help me get to grips with registering the company and mastering the basics such as bookkeeping, but they also gave me the confidence I needed to keep going."
The support from the BIC is completely free and includes access to expert workshops, one-to-one support from a business adviser and resources and templates to help ensure aspiring entrepreneurs have all of the support and tools required to start and grow their business.
Donna Surtees, centre manager at the BIC, recently tapped into the support herself and set up her own dog training business, Wear Dogs.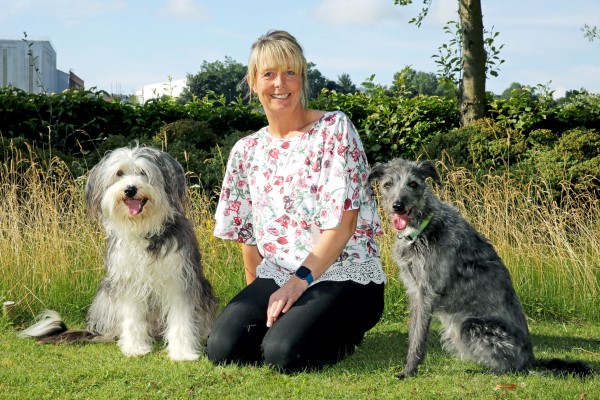 She said: "It was always something I'd planned to do in semi-retirement, but the opportunity presented itself during lockdown when I was training a friend's dog and it got me thinking that I really love doing it more than I ever realised.
"It's more about the passion than business growth, I'm being paid for my hobby and it's something I absolutely love.
"I've worked at the BIC for 25 years but have never been involved in the business start-up side and it was so helpful. They made sure I had everything in place before starting and I was up and ready to trade within three weeks."
Since setting up an adoption agency with support from the BIC in 2014, Terry Fitzpatrick OBE, founder of Arc Adoption has helped improve the adoption process for thousands of families across the region and has been recognised by Her Majesty the Queen for services to children.
"We knew our area of work, our customer base, and we came with a reputation of experience in the field, but what we didn't have was experience of setting up a company," Terry said. "Tapping into support from the BIC has been fundamental to our success."
The North East BIC are a Delivery Partner within the 'Enterprise Support in the North East 2' project. This is a business start up project being delivered across Northumberland, Tyne and Wear and County Durham to assist potential entrepreneurs to become enterprise ready and ultimately self-employed. This is part funded by European Regional Development Fund.
Inspired by what you've read? The BICStartUp team could help you to finally leap into self-employment.
Click here to find out more or to arrange a chat.