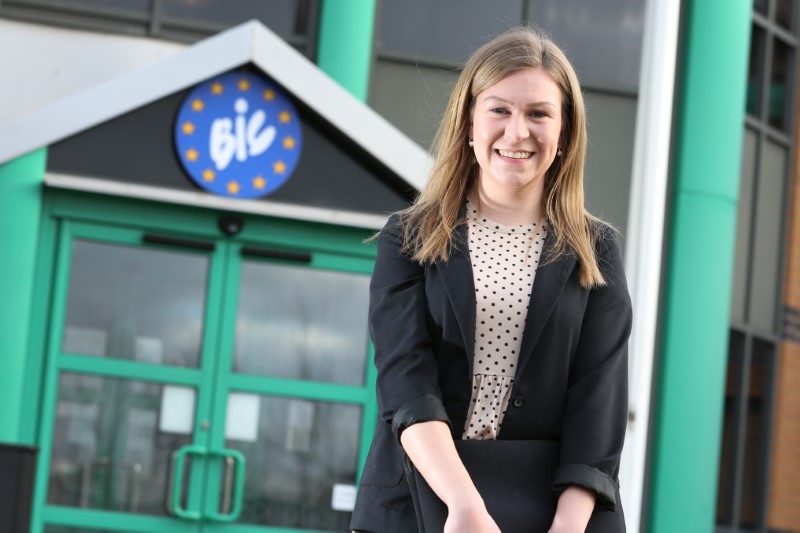 RAW Talent caught up with the North East BIC's Digital Marketing Apprentice Sarah Booth, who completed a Digital Marketing course with RAW Digital back in 2019. Sarah completed the Talent Academy.
Q: What was your experience with Digital Marketing before the RAW Talent Academy?
A: Before taking part in the Academy, I had minimal experience in digital marketing. However, I knew I had an interest in taking a digital career path. I thought the course would give me a better understanding of digital marketing and help me decide whether I'd be suited to a Digital Marketing Apprenticeship.
Q: How did you come across RAW Digital?
A: I was having weekly appointments with the team at Durham Works as I was struggling to decide what career path I wanted to take. My adviser told me about RAW Digital and I was very interested in taking part in the course.
Q; What kinds of technical knowledge did the Digital Marketing Talent Academy cover?
A: I learned about platforms used by professionals such as Canva and Hootsuite, which I had no experience with before the course. I also became familiar with Facebook, Twitter, LinkedIn and Instagram for business. I'd never used LinkedIn before, so this was really useful. These are all very popular platforms in a Digital Marketing role and I use these on a daily basis. I also gained content creation knowledge and skills – the course covered the importance of blog in Digital Marketing and I designed a logo for social media pages using Canva.
Q: What about softer skills? How did the programme help you become work-ready?
A: I got experience in meeting new people and working as a group with others in the same position as myself, exploring our options around Digital Marketing. I was also given help with tailoring my CV to a Digital Marketing role, which definitely strengthened my application when applying for apprenticeships.
Q: What were your next steps after the Talent Academy? What opportunities did this programme lead to?
A: I applied for various Digital Marketing apprenticeships, and was offered a couple of interviews, including one at the North East BIC, where I started my apprenticeship. I felt confident in my interviews as I had more background knowledge of Digital Marketing than before. If I hadn't participated in the course, I think I would have been a lot more nervous going to interviews!
Q: What were your first few weeks like when you started at the North East BIC?
A: I felt confident when first starting my new role as I already had some knowledge and training from the RAW course. I was familiar with the tools I would be using in my role, and the skills we'd worked on during the course – such as working with others and meeting new people – helped me feel more comfortable.
Q: Did the RAW introduction to Digital Marketing help you in your apprenticeship training?
A: It helped a lot in starting my apprenticeship and the assignments. I had a good understanding of Canva, which I use a lot when providing evidence in my assignments. When I started my apprenticeship training, I was already familiar with some of the topics like Research and Digital Tools as we'd covered parts of this in the RAW course.
Q: Would you recommend the RAW Digital Talent Academy to other people interested in a career in Digital Marketing?
A: Yes definitely, the RAW Digital Talent Academy gave me so much more confidence going into a marketing role and the course was really enjoyable and interesting. Eve from RAW Digital was great at delivering the course and was very helpful when helping me with my CV and applying for apprenticeships. If anyone is interested in a Digital Marketing career, they should 100% do the course to find out if the career path is right for them.
Sarah has been in her role for seven months now, and has received some amazing feedback from her manager, Joanne:
"Sarah impressed us at the very start during her interview. It was obvious Sarah was keen to learn and the RAW Digital introduction meant she could hit the ground running and start sharing her knowledge with the marketing team immediately."
Original article posted here.