It really feels that Sunderland is the place to be this summer with so many great events and investment ploughed into the city.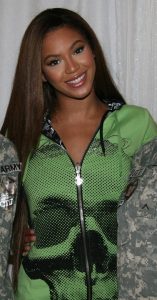 I was lucky enough to attend the Sunderland Empire this month and see Joseph and the Technicolor DreamCoat which of course features home grown X Factor winner, Joe McElderry.  This month I will certainly be 'shaking my jello' as I join thousands attending the Stadium of Light to witness Beyoncé light up the North East in her opening night of her European leg of the Formation World Tour. Sunderland was one of only two stadium venues in England, the other being Wembley.
These events are fabulous for tourism and for helping put Sunderland on the map and there are many venues I must visit which includes a more permanent resident, No 18 Holmeside, a new coffee shop dishing up pear, Brie and Nutella panni's. The BIC helped Simon Forster start up and I am delighted to see that since opening six new jobs have been created.
Likewise I am sure once the weather turns warmer (I'm sure it will!) that Roker will regularly feature in my weekends, and it seems I won't be the only one, visitors and businesses operating from the newly-developed Roker seafront say they have seen increased footfall since work was completed to regenerate the area.
It really is encouraging to see these independent local businesses get the limelight they deserve and here at the BIC we want to remind businesses that we are holding many free events over the new few months designed to help businesses grow and flourish.
If you're a business that would like to benefit from a marketing review then visit our Marketing Surgeries, the BIC have also teamed up with Rivers Capital to offer businesses advice on Raising Cash for your Business. If all things social intimidate you then our Social Media Café is the one for you. Looking for help and advice on how to increase sales then our latest event is the Sales Surgery can help identify.
The BIC are committed to supporting businesses whatever stage they are at for more information call Louise Hardy 0191 516 6170 or visit our events calendar at www.ne-bic.co.uk/events