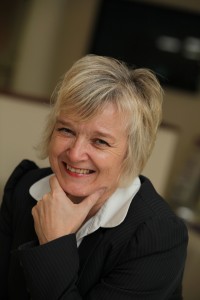 As soon as I mention the subject of this blog, I know some will switch off or bury their heads in the sand and some will have a cup of tea and wait for it all to blow over.
But ignorance is not bliss and choosing to do nothing will result in huge fines for your business.
And fines will occur, according to This is Money nearly 200 firms were slapped with penalty notices for failing to auto enrol staff into pension schemes.
According to Exemplas, auto enrolment, also known as workplace pensions, tops the list of challenges facing small businesses this year.
But it doesn't have to be a challenge. Here I have compiled a FAQ on auto enrolment on what you need to know and do.
So what is auto enrolment?
The Government wants to encourage people to save for their retirement. So they have made it compulsory for all employers to enrol their employees to an automatic pension scheme and make contributions towards it.
Who needs to offer a workplace pension?
Whether you are a beautician, an architect or employ a personal care assistant, if you employ at least one person you are an employer and under the Pensions Act 2008 you have certain legal duties.
Failure to comply will result in fines of up to £500 a day for small businesses with more than five staff. Those with less than four workers face penalties of £50 per day.
This can be devastating to any business so don't delay!
Ok so I know I need to act, what's the next step?
Work to the deadline given. Staging dates have been introduced to roll out pensions between October 2012 and February 2018. Your date will depend on the circumstances of your company and your staff. To find out your staging date visit The Pensions Regulator 
My deadline isn't imminent, I can just relax now.
No ideally you should start planning for auto enrolment well before your staging date. There are certain steps you are legally required to take like:
• Assess the eligibility of your employees
• Communicate with your staff
• Plan how much you as an employer need to contribute
• Choose a pension provider
• Keep records
It is advisable to contact your accountant or financial adviser if you have any further questions.
Embrace auto enrolment. Be proactive and realistic about the impact on your business, and plan accordingly.