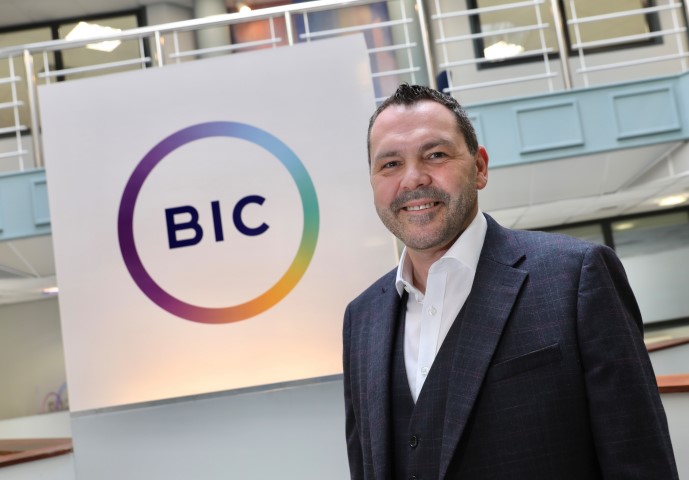 A career working with some of the world's biggest brands helped our CEO, Paul McEldon OBE, develop a pretty solid grounding in how to do business.
Cutting his professional teeth at the Newcastle office of Big Six accountancy firm KPMG in the mid-80s, Paul spent the best part of six years working with global companies, learning all of the dos and don'ts of running a business.
However, he would soon discover that his true passion – aside from following his beloved Sunderland AFC – would not lie in helping businesses across the globe spot opportunities, but rather those closer to home in his native North East.
After six years at KPMG, he put down his calculator and auditing pen and took up a new role as Finance Director at the Training and Enterprise Council helping businesses provide apprenticeships and training to young people, as well as supporting aspiring entrepreneurs realise their dreams of setting up their own businesses.
Working as part of a team dedicated to creating opportunities for local businesses and people, the team supported thousands of people following the collapse of the region's heavy industry, as well as establishing the building we now call home, the North East Business and Innovation Centre (BIC).
Situated on a former shipyard site on the banks of the River Wear, the centre officially opened for business in 1994, providing workspace that granted people the opportunity to set up businesses with as little capital expenditure as possible, while benefiting from the expertise of its on-site business advisers.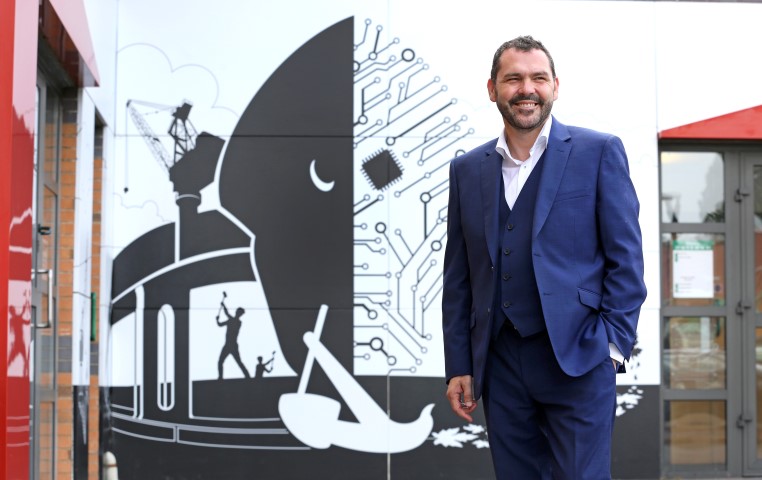 As he fondly recalls: "It was an old shipyard site which really needed putting to use. We wanted small businesses to fill the gap left by heavy industries such as coal mining and shipbuilding, so we built 30 units to start us off. Then, over the next seven or eight years, we ended up with 200+ units and it has really continued to go from strength-to-strength ever since."
The North East Business and Innovation Centre (BIC) spawned out of Paul's previous employer, Sunderland City Training and Enterprise Council (TEC) and soon established itself as one of the region's most successful providers of workspace and business support, as well as providing Paul with a job where he truly felt at home.
"When the government shut down the Training and Enterprise Councils, they took the resources and took everything in-house. We made a business case to take on the building and allow us to run it as a public asset in the form of a social enterprise and they gave it the green light.
"We were more than happy to run it as an organisation that reinvested its profits back into the community instead of the pockets of its shareholders, as that's what we'd always been doing anyway. It was a natural progression."
Operating as a social enterprise means the BIC runs like any other business, however its profits are invested back into growing the organisation and the communities it serves.
Over the last 28 years, this has led to the BIC opening two sister sites in Darlington and Washington, with a third additional space in Darlington opened this year, and helping over 4,000 people set up businesses across the North East.
"The idea that we've always had is that the more support we offer, the more people can get into business and make a success of it. Conversely, this leads to more rent being paid at our sites, giving us more money to spend on support, creating a circular economy.
"If we had to pay out dividends, then we wouldn't have as much resource to continue creating opportunities for people, so it's all about encouraging people to invest and set up businesses here and helping grow the economy. The more we can help them survive, develop and grow, the more successful the region will be.
"We're seeing that now. The BIC is at 97% capacity which is the highest in its recent history and we have a new hub in Darlington, in partnership with the local council, which will help stimulate even more economic growth. We're also launching new initiatives to drive innovation and we are taking our start-up support into communities to make it more accessible to those who are harder to reach.
"While the world of business has evolved a lot since we set up in the early 90s, we are still facing a lot of the same challenges as we did back then when you look at the economy and society as a whole, so there will undoubtedly be challenges along the road, but if there's one thing we've learnt about the North East, it's that we're certainly not short of talented people who are willing to give things a go, and that will only stand us in good stead as we look to the future."
Central to the BIC's success, Paul believes, is the assembly of a team of local people who share his passion not only for business, but for the North East.
"When you look at the team we have brought together, we are local people delivering local services for local communities, which I think is phenomenal," he said.
"You can see how excited the team get when they see businesses we've supported do well. There's chatter in the office and everyone really revels in their success; it's as if their child has just been accepted into Oxford sometimes.
"But that's what it's all about. That's the culture we've established and that is what I think is key to our success and indeed the success of the businesses we assist.
"There's often a perception that you have to be a certain type of person to set up a business, but there's an entrepreneurial idea in everyone. You don't have to have an idea that would slay the Dragons and secure a £50,000 backer.
"Self-employment can be embraced by anyone and by having a team of experts who are from the region, who understand the region and who live and breathe the region, I think that is what really sets us apart.
"People are a lot more comfortable talking to us than say, a banker, because they can relate to us and we're also experts in our field. They walk away knowing that they could really benefit from our support and they know that – in true North East fashion – we will be honest and frank with them, even when we challenge them and they we don't tell them what they perhaps want to hear."
He concluded: "As we look to the future, making sure the North East pound is spent in the North East will be key to helping sustain our economy and creating opportunities for local people and we're proud of the role we're playing in helping do that, however we can only do so much, which is why we would like to encourage anyone to think local next time they go to the shops or make a business purchase .
"You'd be amazed by the quality of products and services available right on our doorstep at times. It still surprises us 28 years on!"