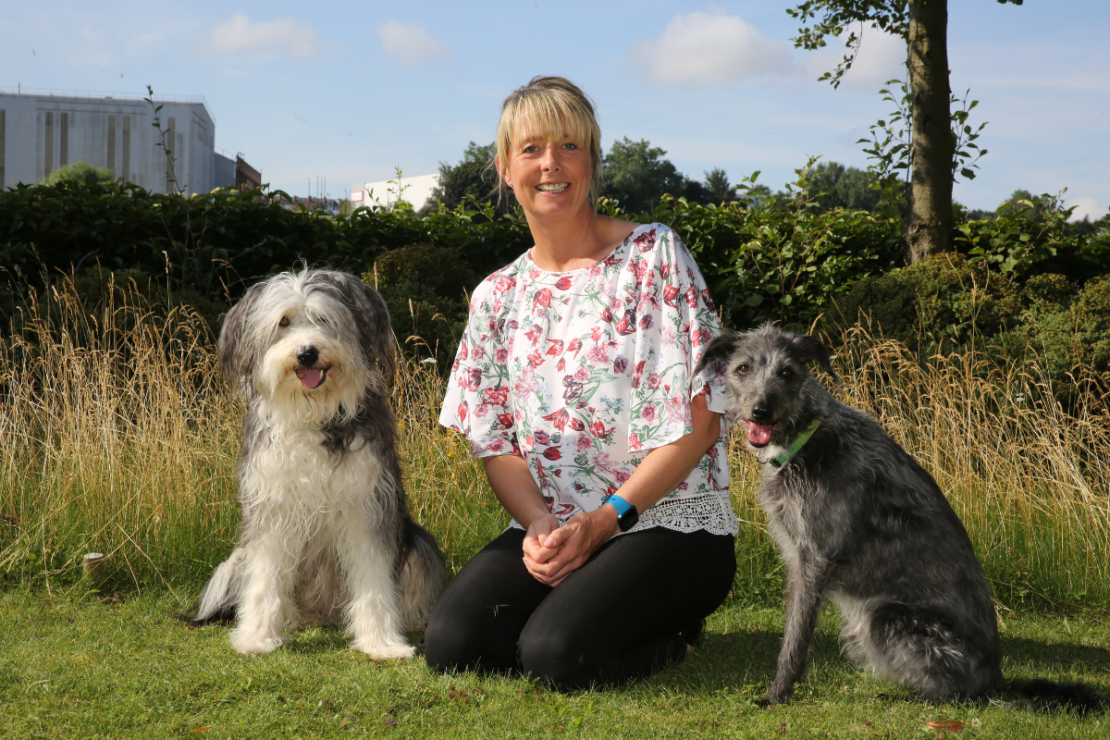 As an organisation built on empowering people to set up and grow their own business, it may come as no surprise to you that a number of our staff also have their own 'side businesses'.
Many were already running a business when they came to the BIC, others, like the thousands we have supported over the years, have followed their dreams and followed their aspirations of setting up business while in employment.
Not only does this benefit those individuals, but it's also something that over the years we've seen as a real positive when recruiting potential staff members.
They have experience and know-how they can pass on to our customers, and they also have that 'can-do, entrepreneurial' attitude that can inspire others to make big decisions such as setting up a business or bringing new products or services to market.
One such example is our business adviser, John Forth, who prior to joining the BIC, already had his own consultancy working with organisations operating in the supported housing sector.
"Employing people from a diverse range of backgrounds is key to building any successful business and we've certainly realised that," John said.
"As a team of business advisers, we all hail from different backgrounds, which means no matter what challenges are put to us, the likelihood is that there's an adviser who has either helped someone overcome similar obstacles or someone who has faced similar challenges in their professional life.
"By employing people from different stages of life and different backgrounds, you're able to bring different ways of thinking to the table, overcome more challenges and be more empathetic with customers and suppliers, it's a real benefit which I think is often overlooked by many employers but can provide a huge competitive advantage."
Encouraging and supporting existing staff to set up their own side businesses is also something we have taken great pride in over the years.
Take our centre manager, Donna Surtees. After 25 years working at the BIC, she decided to set up a side-line business which would allow her to follow her dream of becoming a dog trainer.
Having taught dogs for a decade previously, she had always dreamt of doing it on her own and speaking to her business adviser colleagues gave her the confidence and knowledge to finally do just that.
"It was always something I'd planned to do in semi-retirement, but the opportunity presented itself during lockdown when I was training a friend's dog and it got me thinking that I really love doing it more than I ever realised," she said.
Aside from benefiting from the experience of our advisers, Donna was also able to work flexible hours to allow her to squeeze in more classes as the business began to grow.

"I've never wanted to leave the BIC, which I think is what put me off launching the business for so long," she added. "However, it wasn't until we were talking about it as a team that I realised there was no reason why I couldn't do both.
"By doing more hours during the week and finishing early on Fridays, I was able to do the same amount of work while freeing up more time to follow my passion, and I can't thank the team enough for their support.
"I'm at a stage now where I have a job I love and a side-business which I love. In fact, it doesn't even feel like work most of the time and I get paid for both, so I can't complain at all. I genuinely get to enjoy the best of both worlds!"
John and Donna are just two of a number of people we employ who run their own side-businesses and we have really seen the benefits as a business.
By enabling people to follow their passions, it improves morale, helps them learn new skillsets and even improves productivity, as let's face it, a happy workforce is a productive workforce.
It really is a win-win for everyone.
If you dream of starting your own business, why not get in touch with our business advisers for an informal chat. Call 0191 516 6111 or click here for further information.