By Sue Beverley, E Commerce and Digital Trade Adviser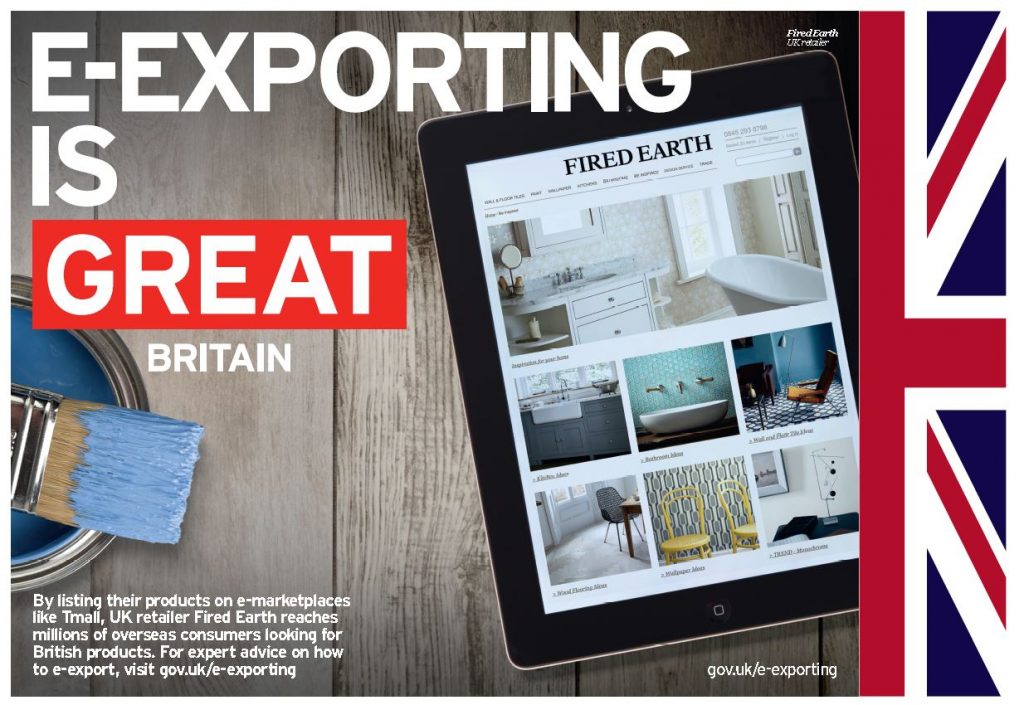 Selling overseas is one way of ensuring that your business grows and prospers in uncertain economic times at home. Spreading the risk is a sensible course of action but to a lot of business owners it can be a daunting prospect when they already have their hands full with the day to day running of the business in the UK.
Making export work for you
This is where practical advice and support from The Department of International Trade (DIT) and their team of North East based International Trade Advisers can help. DIT has responsibility for helping North East businesses sell overseas and it can provide support in all sorts of ways: from helping with market research to identify exactly where there is demand for a product or service, to taking businesses overseas to meet face to face with potential buyers or providing more specialist support for improving a business's digital footprint.
Sue Beverley, E Commerce and Digital Trade Adviser explains:
"My role is to look at digital marketing within a business. Basically I help business do two things; make sure their communications – usually their website – are optimised for overseas trade or if they are a retailer, help them sell their products on emarket places overseas like Amazon Europe.
Help is provided free of charge and is very practical, focused on creating a plan and delivering that plan, we work alongside the business owners to support them through the challenges they might come across when first exporting."
UK HERITAGE RUGS – HAS EXPORT ALL SEWN UP
A good example of a local business that has taken advantage of DIT's support is County Durham-based business UK Heritage Rug (previously known as Moorland Rugs).
Despite being a small rural business, UK Heritage Rugs hand knotted silk and wool products have impressed so much that they now hold the sole licence to use designs from three iconic British Institutions, The Royal Horticultural Society (RHS), The Victoria and Albert Museum and The British Museum.
Owner and designer Brian Sales, explained: "This year we are producing new designs specifically aimed at the export market, including a set based on Japanese designer Hokusai's work, as following work with DIT we feel more confident and ready about both online and offline sales."
In July 2016, Brian joined one of DIT's monthly "Digital Taster" workshops to see how he could improve his website and his online shop. DIT then continued to work with Brian to help him prepare an export strategy, carrying out market research, making his website suitable for overseas markets and working with him on plans to attend his first international exhibition – Domotex in the UAE later this year.
Join me and Norma Foster for a free taster session at the North East BIC to help you to begin selling internationally or to strengthen your online presence overseas. Click here to book your place on 10th August, 9.30am to 12.30pm.
For more information email me on sue.beverley@mobile.trade.gov.uk