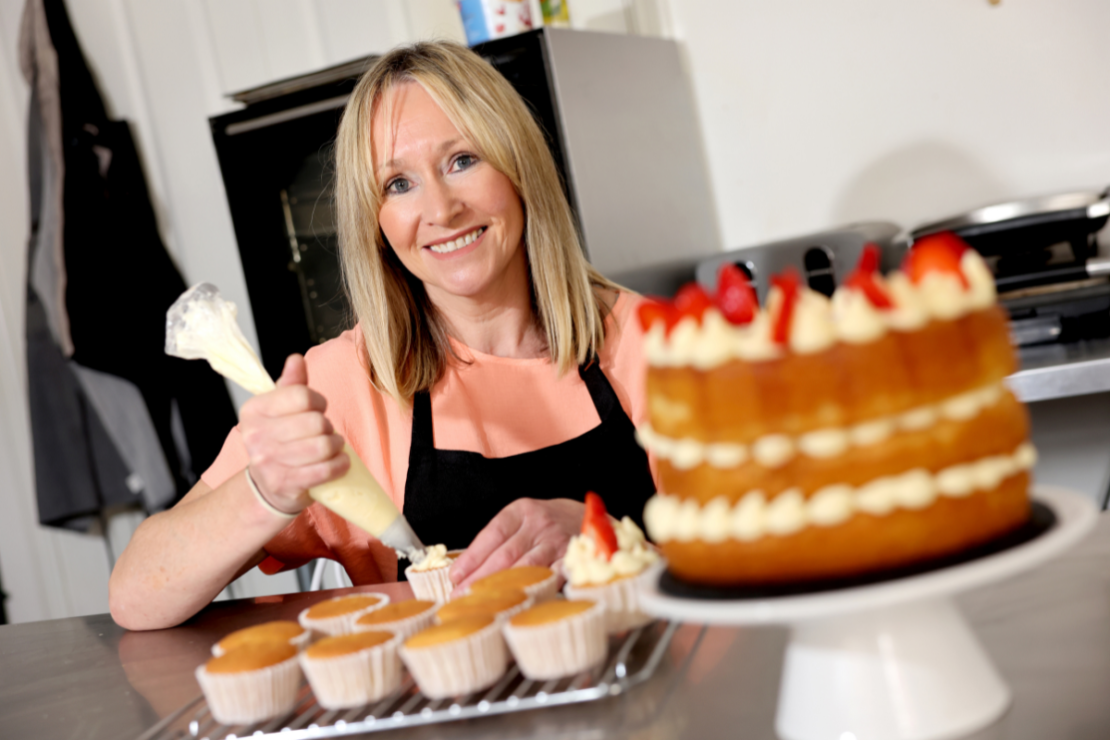 Cake business continues to bake up success
A successful cake business and café, set up by a retired police sergeant, is set to expand as the business continues to boom.
Cath Beattie has embarked upon expanding her business 'All Caked Up Ltd' after a successful year in business.
Specialising in custom cakes for birthdays, weddings, and anniversaries and offering a delectable range of sweet treats, coffees, and savoury delights, Cath's entrepreneurial journey has been a resounding success.
After dedicating 30 years of her life to the police force, Cath found herself grappling with an abundance of free time in retirement, particularly during the COVID-19 pandemic.
So, seeking an engaging and fulfilling pursuit, Cath turned to baking and with a lot of practice, mastered the art of cake-making.
As word of her delectable creations spread, the demand for Cath's cakes grew, prompting her to establish her own business. Initially operating from her home kitchen, Cath found the demand soon outgrew the available space.
Cath said: "After retiring, I found myself searching for a new purpose. Baking became my creative outlet, and with determination and practice, I honed my skills.
It's amazing how something that started as a hobby has now blossomed into a successful business."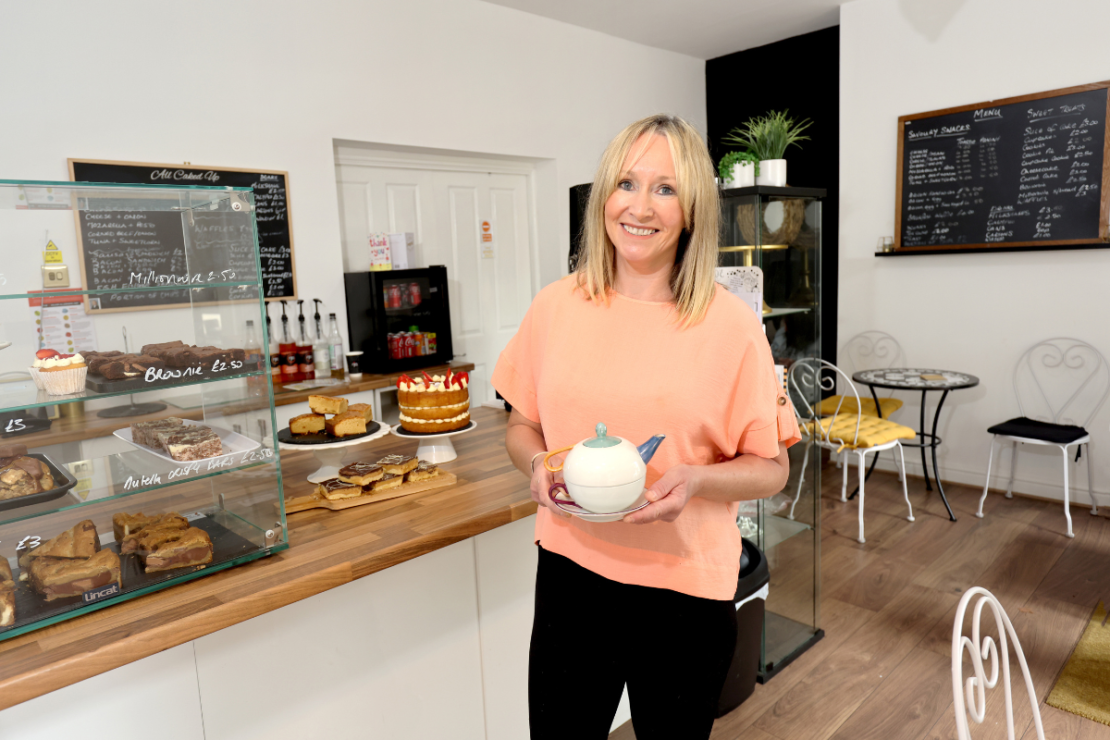 Determined to provide her loyal customers with an enhanced experience, Cath scouted for larger premises and found the ideal location on Emmerson Terrace in Washington. The space, which was formerly a music store, underwent a remarkable transformation and was officially opened as 'All Caked Up' in September 2022.
Since its inception, All Caked Up Ltd has become a bustling hub of activity, drawing in loyal customers from all over the North East.
"We love our regulars", she said. "We know what time they come in, what seat they sit in and what their order is – it's lovely. I have made so many friends, friends I will keep for life."
Cath's journey to entrepreneurship was facilitated by the support she received from the North East BIC. After being recommended by Sunderland City Council, Cath attended the BIC's Start-Up workshops, which proved invaluable in helping her navigate the early stages of her business.
She also received personalised guidance from Business Adviser Hina Joshi, who assisted with accounts, cash flow forecasting and much more. Reflecting on her experience, Cath expressed her gratitude, stating: "Hina was absolutely brilliant and very knowledgeable. I didn't have a clue and she made everything so easy for me."
Hina said: "Working with Cath has been an absolute pleasure. Her determination and passion for her craft are truly inspiring. It has been incredible to witness her growth as an entrepreneur and see her business flourish."
She continued: "I am proud to have played a part in her journey and to have provided the support she needed. Cath's dedication and willingness to learn have been key to her success, and I do not doubt that she will continue to thrive in her business ventures."
Recognising the significant impact of the BIC's support, Cath received help in securing funding that allowed her to buy a refrigerated cake display, which is an essential asset for her business.
"The BIC has been a huge support and has opened so many doors for me. Without the BIC, I wouldn't be here doing what I love."
As the popularity of All Caked Up continues to grow, Cath has purchased the adjacent vacant premises to accommodate a larger kitchen and provide additional space for the growing number of customers flocking to the shop.
With the expanded facilities, Cath plans to diversify her menu, introducing Sunday roasts, full breakfast options and much more.
To sustain her business's rapid growth, Cath is now actively recruiting three to four new team members to join her dedicated staff at the bustling café.
Cath was supported through the Enterprise Support in the North East 2 project which is part funded through the European Regional Development Fund.
To find out more about All Caked Up Ltd, visit: https://www.facebook.com/AllCakedUp5/