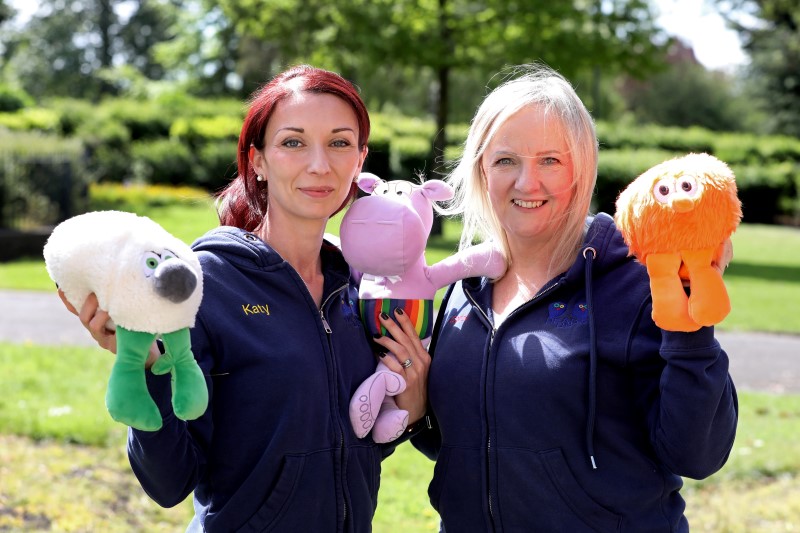 Founded in 2017 by Carol Grimes and Katy Hennon, Heads Up is a Sunderland-based Community Interest Company (CIC) working with schools, communities and families to help children to develop the emotional wellbeing they need to thrive into their teen and adult years.
Before founding Heads Up, Carol worked for more than 30 years as a nurse and psychological therapist in the NHS. Katy, who has vast lived experience of unaddressed mental health issues in childhood, has a background in social enterprise support and business relationship management.
Working in the main with children aged 7-11, Heads Up's programmes are underpinned by a series of storybooks which feature 'Brain Besties' characters developed by Carol and Katy. These characters help children to understand how the brain works and how particular emotions and thoughts can lead to behaviours. Katy says: "We are deeply passionate about children and their mental health and wellbeing. Giving younger children the skills to recognise and express thoughts and feelings allows them to develop the tools they need to address the difficult emotions and emotional distress that many experience within their lives."
What's your purpose in running your enterprise?
"We believe that emotional wellness begins in our early years, and that these values can be reinforced throughout our teens until adulthood. If we develop the skills to recognise and cope with difficult emotions as a child, we can become healthy and resilient adults, and that's why we aim to give children the best chances in life through early intervention.
"Katy has massive experience of poor mental health in childhood and wasn't able to access help in the 1980s, when there was no support in school. Recognising the long-term effects of not addressing poor mental health in childhood lies behind our passion to intervene when children are young. Importantly, in addition to working with children, we work closely with parents and teachers so that everyone around a child can be aware of how to deal with poor mental health, the child can have all-round support, and the message is consistent at home and at school."
What drives you personally to do this important work?
"We don't want any child to be in the same position as Katy when she was a child. We want parents and teachers to be educated and we want to help younger children to have the best possible opportunities in life.
"Mental Health issues in children and young people across our region are at an all-time high, and we have seen an increase in issues in children at a younger age. Data shows that 1 in 6 children currently have a mental health condition and 70% of children and young people do not get the support they need at a sufficiently early age, with 50% of mental health conditions becoming fully established by the age of 14. We recognise the importance of tackling issues from an earlier age by giving children the skills they need to tackle lifelong mental health problems and we have data and evidence to show that our unique and innovative methods have a positive and long-term impact."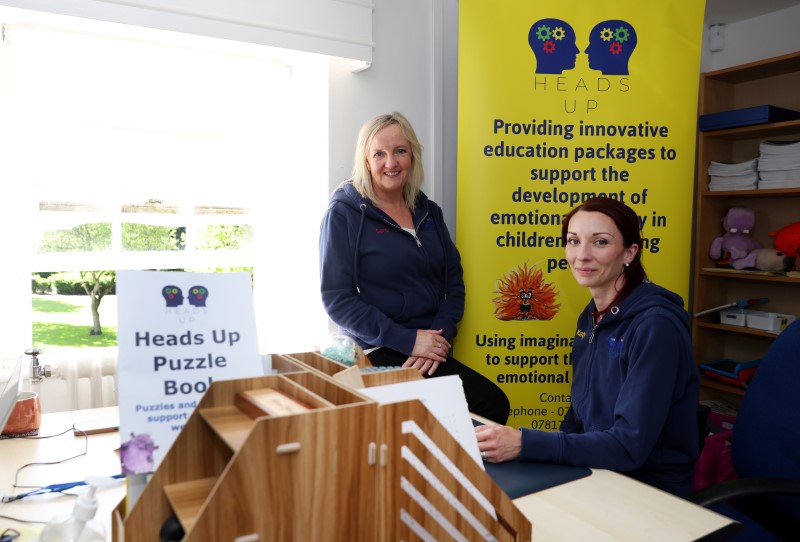 What's been the most important turning point in your journey?
"The first lockdown was a crucial point for us. We knew we had to act fast to be able to reach children who were being home-schooled, so, with the help of Covid funding, we developed virtual programmes they could access at home. Children of key workers who were still being educated at school could also access the programme and we developed a teacher and child pack for them. We were never going to be defeated by Covid and being able to reach so many children at that time was crucial."
Why did you decide to become a Community Interest Company (CIC)?
"We knew that it would help us to access support to help us to grow and develop. If you have a passion to move something forward you're halfway there, but the business side needs a lot of work and being a CIC opens many doors."
How have the social enterprise advisers at North East BIC supported you?
"They're amazing; it's so refreshing to have someone at your side who believes in you and gives you the confidence to grow. The expertise, experience and networking the BIC offers is crucial to us. We've had amazing support recently to help us grow and develop our educational products and to get the word out about what we do, all of which means we can help more children and families. We'd encourage anyone running an existing organisation or with an idea for a project which will make a difference to their community, to make the most of the BIC's free support." 
What's next for your enterprise?
"We've recently received additional funding to start an ambassadors project in schools.  We plan to train year 5 and 6 children to become Heads Up peer mentors for younger pupils. Not all children want to talk to a parent or teacher, and training older children to mentor them is key."
What's your wish for the world?
"That all children are allowed the same opportunities, regardless of their background and mental health issues, so they can flourish and thrive into their teen and adult lives."
To find out more about Heads Up CIC visit headsupcic.org.uk
To find out more about the BIC's work around social enterprise visit ne-bic.co.uk or call the team on 0191 516 6200.