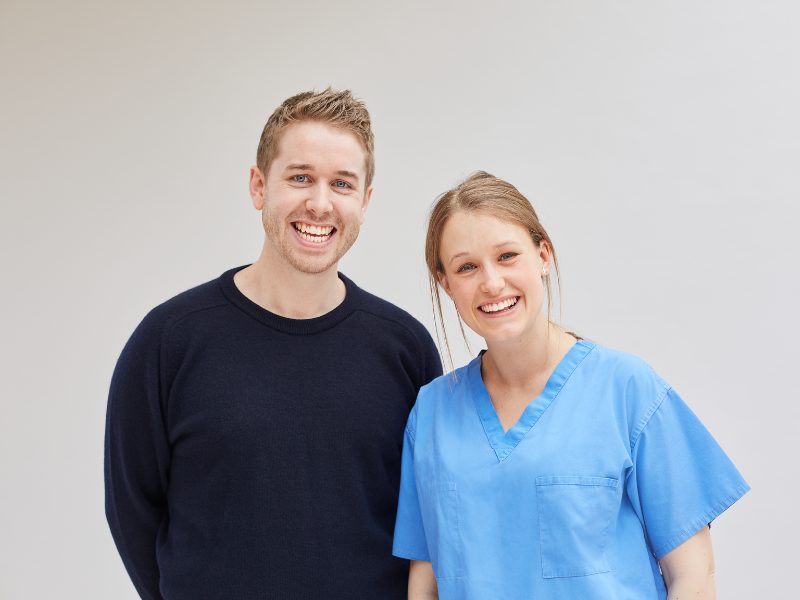 Jonny Philp was within touching distance of the major launch of his startup with high street giant Boots when he turned to the Innovation Programme for help. Ten years of research and development left just a few final hurdles to clear to finally get Nursem over the line and into the hands of customers. Jonny explains how the support of the programme put the business on track to global success.
Explain your business in thirty seconds or less
Nursem is a range of caring skincare products developed with nurses to help combat the effects of relentless hand washing. For every product sold, we provide a month's worth of free Nursem to a nurse or midwife – and so far we have helped over 120,000 healthcare professionals via the Nursem Promise. The idea was born as a solution to the experience my wife and co-founder Antonia had, who'd often come home from her work as a paediatric nurse with sore and cracked hands.
Why did you engage with the Innovation Programme?
After years of hard work, we were almost ready to go with the launch of our product but we still had a couple of final hurdles to clear. We had Boots lined up as our retail partner and had all our ducks in a row in terms of the launch but we were running on fumes financially. The funding offered by the project was the final push we needed.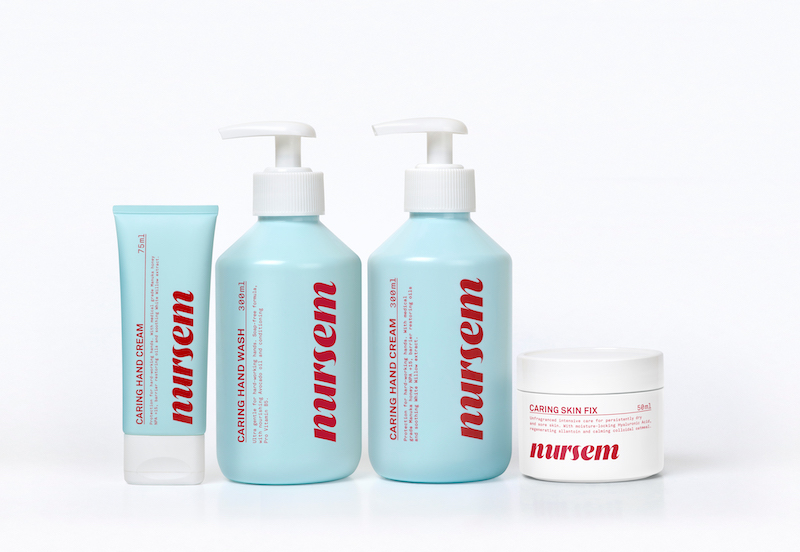 Can you explain how you were supported?
We had just a few precious months to carry out the final product safety testing required to sell skincare to consumers and to ensure our NHS distribution model would get our free product to the nurses who need it. We had already identified the experts we wanted to work with and had planned the scope of the work. What we needed was some financial back-up so applied to the programme to cover 40% of the costs, which we claimed back once the project was complete.
The first part of our project required us getting the seal of approval from a consultant dermatologist on the quality and safety of our products. The funding helped pay for a specialist to put together our dossier of evidence outlining our research and methods. The second part of the project involved testing the best way to package and distribute free product to nurses who need it in a hospital setting, without adding any pressure to NHS mailrooms or risking returns or contamination at a ward level. It also helped us work out the optimal size and number of bottles needed per ward.
What was the impact of the programme?
We were able to complete mission-critical tasks in working towards the launch with Boots. Without this help, I'm certain we would not have been ready in time for the in-store launch, and would have jeopardised our partnership and our revenue targets. We also needed to complete the activity funded by the Innovation Programme prior to an investment round to support the launch, so this was an incredibly crucial piece in the jigsaw at a critical time in our development.
But our Innovation Manager Gillian Middleton went well beyond the remit of what we expected. We were blown away by how much she genuinely cared about our success and looked for other opportunities to help us. Gillian put us in touch with the BBC's The Customer is Always Right programme, a show where customers test and score products and we were over the moon to be invited to take part. We were filmed for an episode that went out on daytime TV during the height of lockdown and the interest it generated was astronomical! Within the space of 24 hours, we had generated more sales than we did in the whole of 2019. I'm eternally grateful to Gillian for that and I always credit her for creating what was a hugely transformational moment in our business. We went from being a niche business to being well on our way to becoming a household name overnight.
What's next for your business?
2020 has been a step change in our business and exciting things are happening every day now that we have such incredible momentum. We have begun our mission to export Nursem – replicating our Nursem Promise internationally too. We now sell Nursem in six other European countries and we're preparing to launch in the US and Australia in 2021. We also have exciting plans to extend our product range into body care and hand sanitisers with the aim of doubling our turnover by the end of the year.
For more information on Nursem visit https://www.nursem.co.uk/
If you would like to speak to the BICInnovation team about support and funding for innovative projects, contact us on 0191 516 6039 or read more here.

The North East Business and Innovation Centre (BIC) has received £899,250 of funding from the England European Regional Development Fund for the North East SME Innovation Programme 2 as part of the European Structural and Investment Funds Growth Programme 2014-2020.