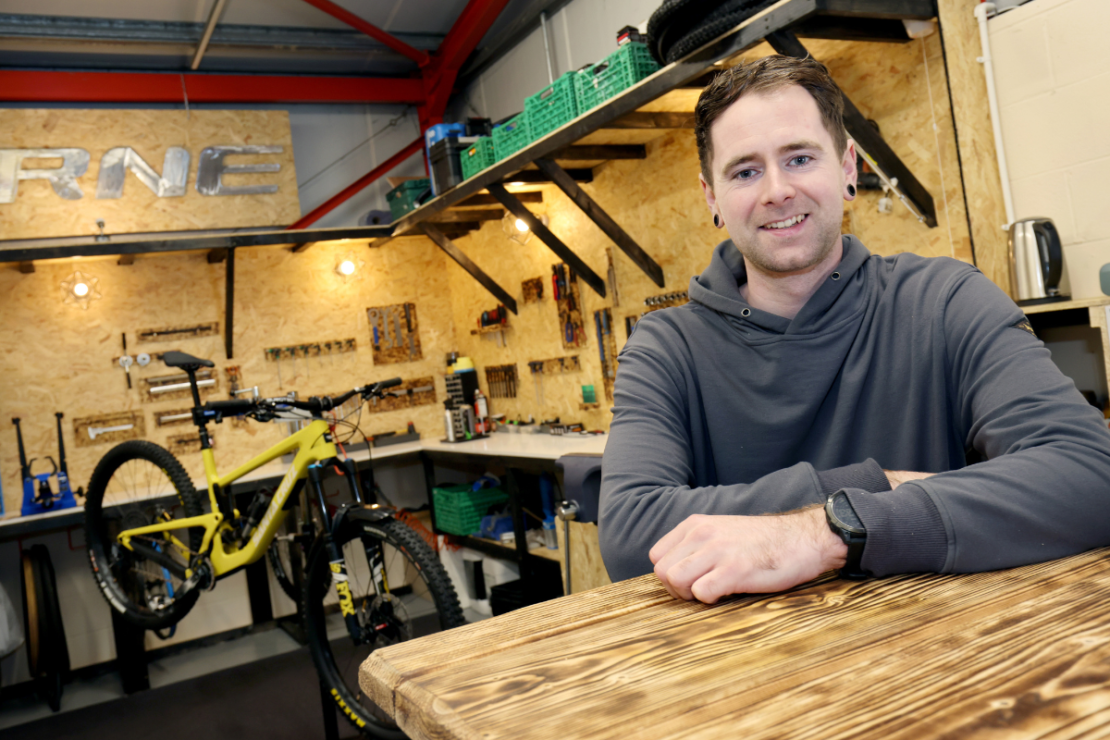 Rider realises dream of launching his own biking business
A MOUNTAIN bike rider who has competed across Europe is taking on his biggest challenge yet with the launch of his own repair shop.
Joe Young, from Washington, has turned his passion for bikes into a business with the launch of Cycle Refuge North East.
Operating out of a unit on Chester-le-Street's Drum Industrial Estate, the business offers repairs and servicing for all kinds of pedal bikes and e-bikes.
The business is a labour of love for Joe, who having started racing at the age of 11, has since competed in downhill and Enduro mountain bike competitions across the UK and Europe.
Initially travelling with his parents, who would service and fix his bikes at events, he began learning how to repair and work on his own bikes which eventually led to him working in the cycling industry.
However, after spending more than a decade working for others, he is now taking on his biggest challenge to date with the launch of his own business, which he believes will help him continue doing what he loves by giving him the flexibility to fit his work around his riding.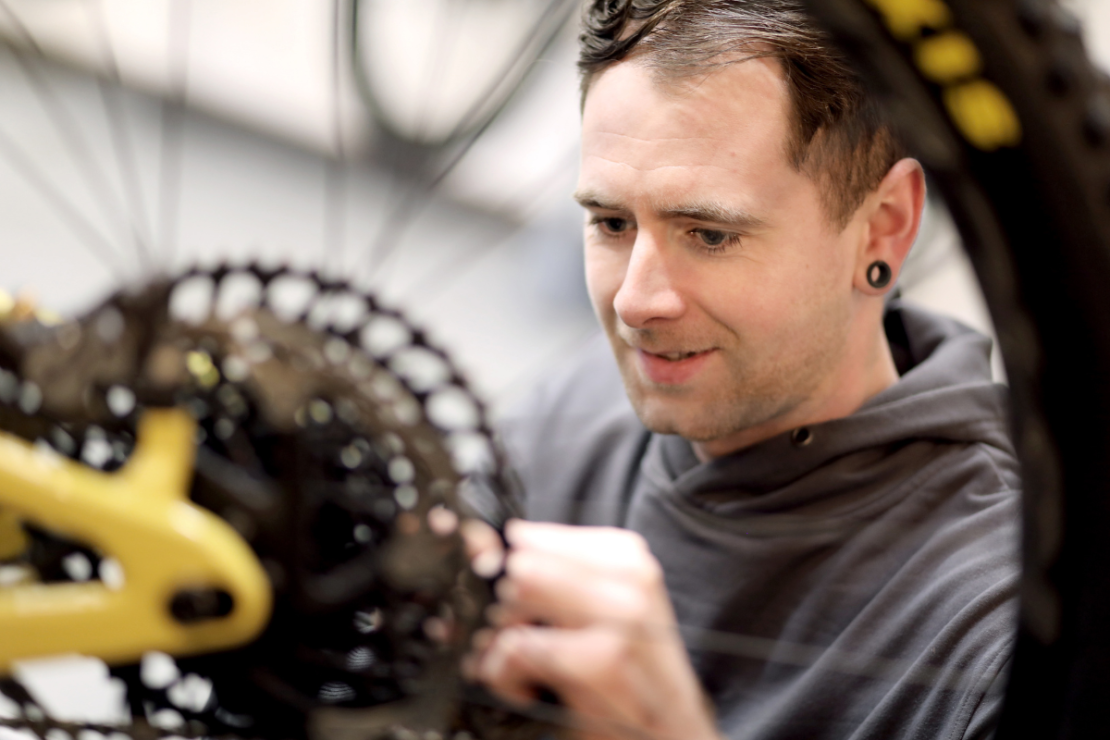 He said: "My Dad used to do all of the mechanical stuff for me when I started riding and then slowly I learned from him and went from there.
"I got my first job in the industry and over the nine years that I was there I progressed to become the head mechanic, but I always wanted to go it alone and set up my own business.
"After that, I went to work for a friend's business in Birtley and then I took the decision just as the pandemic was coming to finally look into it and I haven't looked back since."
Since Cycle Refuge North East opened its doors in January, Joe has been 'blown away' by the support he has received not only from his friends and fellow mountain bikers, but from riders of all cycling disciplines across the North East.
"We've only been open just over a month but so far it's been mega," he added. "It's been a lot busier than I thought it would be.
"I have ridden most of my life, so I was confident I'd know enough people who ride in the region to help me get going, but the reception from the wider public has blown me away.
"Just through word of mouth and social media, I've had dozens of people come into the shop for servicing and repairs and it just seems to be gathering momentum day by day. It's the best thing I've ever done."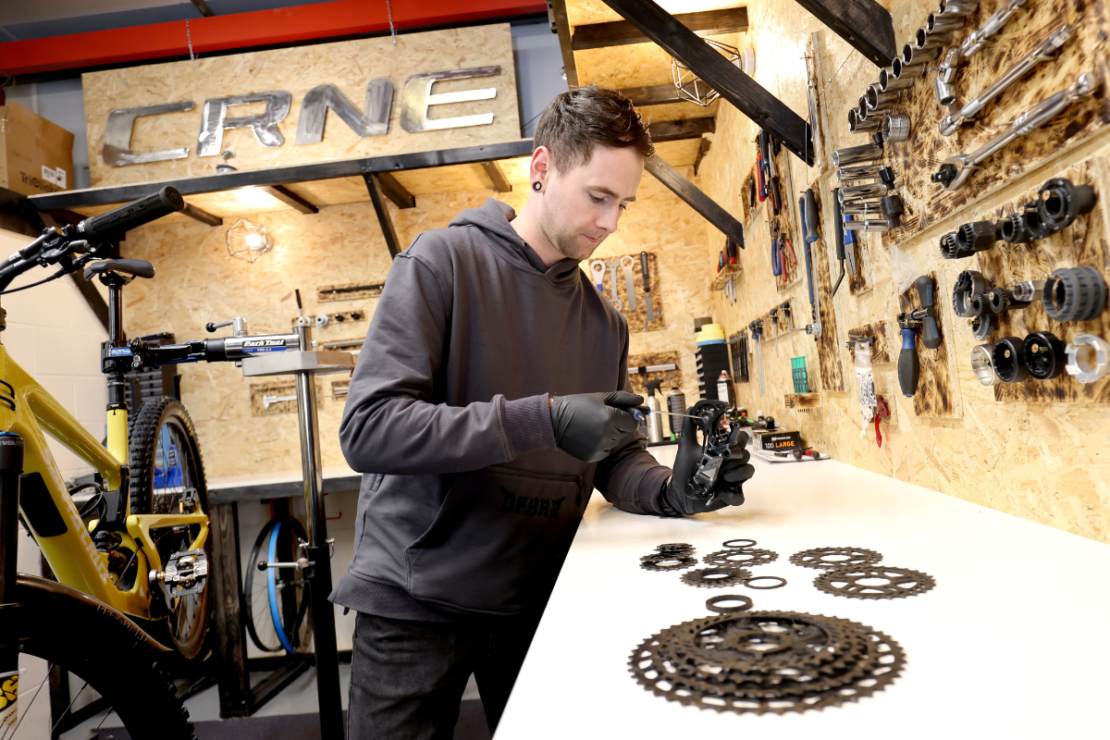 Having no experience of running a business, Joe approached the North East BIC and their business support team to help get it off the ground.
"The BIC was a huge help," he said. "They really went in-depth when talking me through the actual financial side of things and explaining how to run a business.
"I was quite nervous about it all at first, as it was a totally alien concept to me, but they really put me at ease.
"It was a huge relief just knowing I was working with the right people who could help me out.
"Sometimes I felt overwhelmed by the concept of the business side of it all and thought about throwing in the towel and quitting on my ambitions, but the staff at the BIC were there each step of the way to keep me on track."
Janice Marsh, a business adviser at the BIC, was Joe's adviser throughout his start-up journey.
She said: "It's been fantastic seeing Joe realise his dream of becoming his own boss and making a real success of it.
"In just over a month he has established a solid customer base and built up a growing order book and I'm sure the business will continue to go from strength-to-strength as word continues to spread."
For more information visit Cycle Refuge North East's Instagram page here.