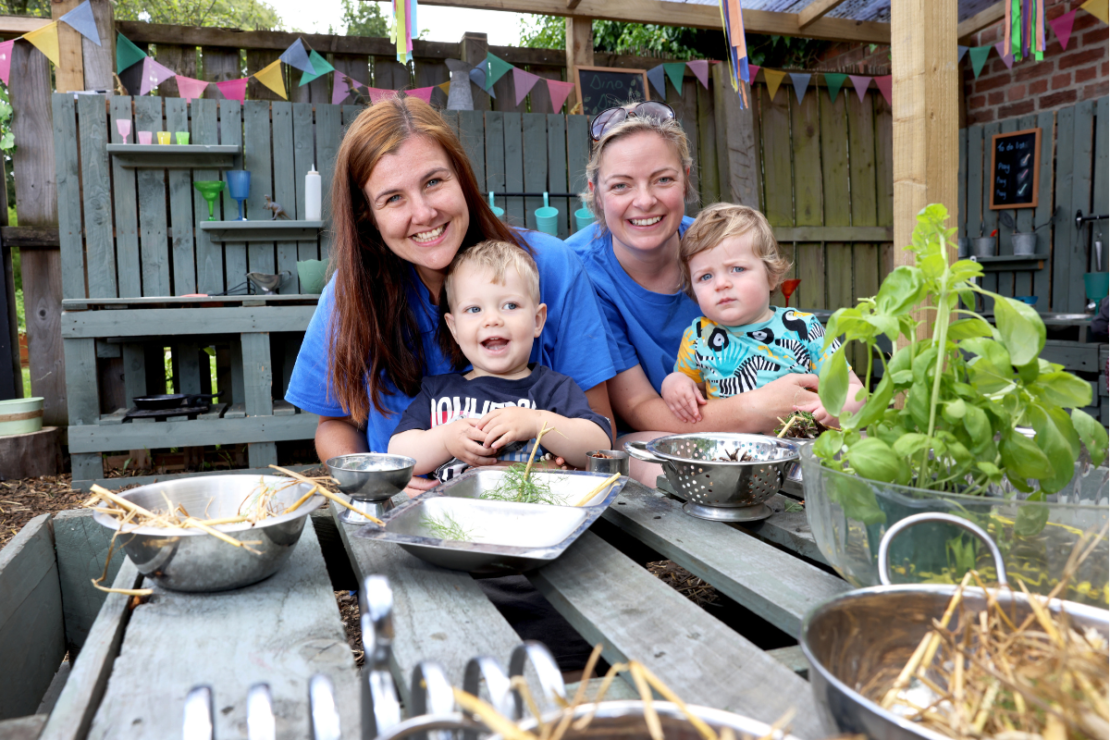 Social entrepreneurs help children connect with nature
TWO North East social entrepreneurs are helping children connect with nature through unique outdoor play and learning.

Back Into Nature CIC is a social enterprise ran by Liz Knapper and Emma Cluskey, which delivers outdoor baby and toddler groups in Sunderland and Durham, all focussed on nature, using natural resources.

The company has recently expanded its offer to include primary age children and will be delivering sessions in schools from September.

They both balance running the business with parenting responsibilities, with both of them also having two children under five.

Liz decided to take the plunge into being her own boss two years ago after being unable to find any classes to take her son to that catered for what they wanted. This, combined with a passion for the natural world, led her to leave her job as a secondary school biology teacher and set up Back Into Nature CIC.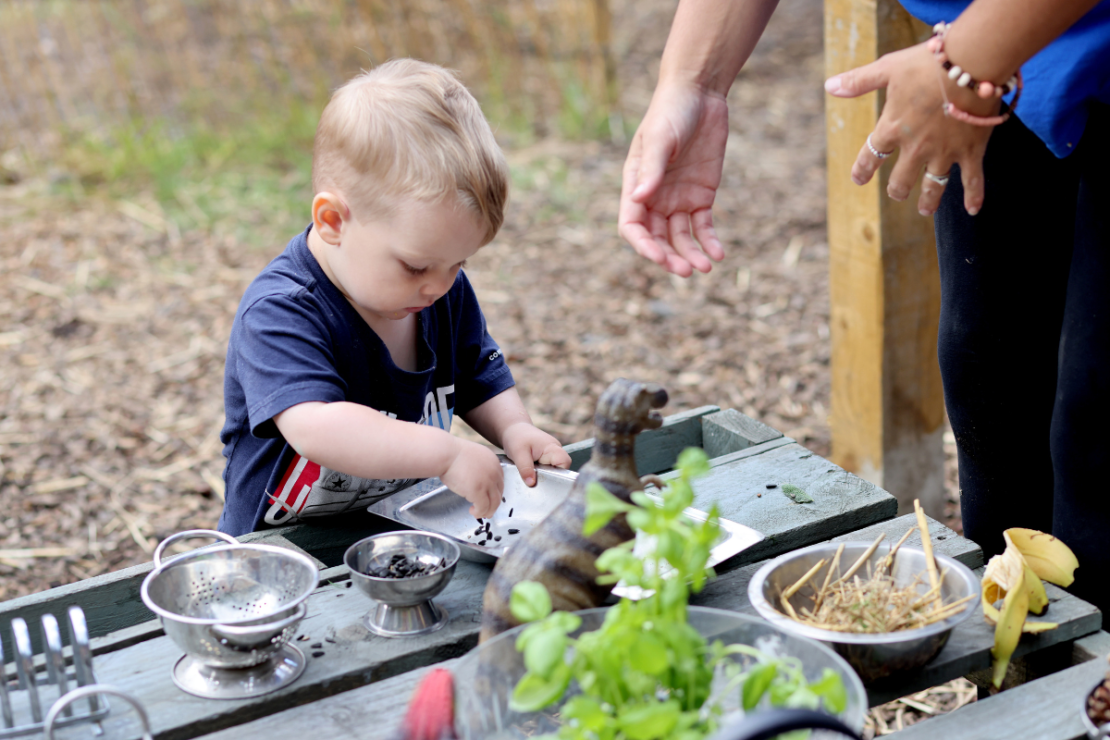 "I always spent time outside when I was little, my parents took me out into nature a lot and I think it's sad that a lot of children don't have that now," said Liz. "A big part of the problem is that parents don't necessarily have the knowledge and/or confidence to teach their children about nature and so we are facing a knowledge gap that means we risk whole generations growing up disconnected from the wonders of the natural world that surround them.

"I'm very passionate about sustainability and try to be eco-friendly where ever I can. When I had my little boy, I couldn't find any classes that were nature based.

"Our hope is that the earlier children make the connection with nature, the stronger it is and the longer it will last. Hopefully when they're adults they are more likely to behave in ways that are better for the planet."

After initially setting up as a sole trader in April 2021, Liz decided the project would be better suited to being a community interest company (CIC).

She was put in touch with the North East BIC which helped her register the company as a CIC and has also provided ongoing business mentoring and support, as well as help applying for grants.

Emma joined the company as director in August 2022 and together they deliver the nature-based sessions, often with their two youngest children taking part in the activities too.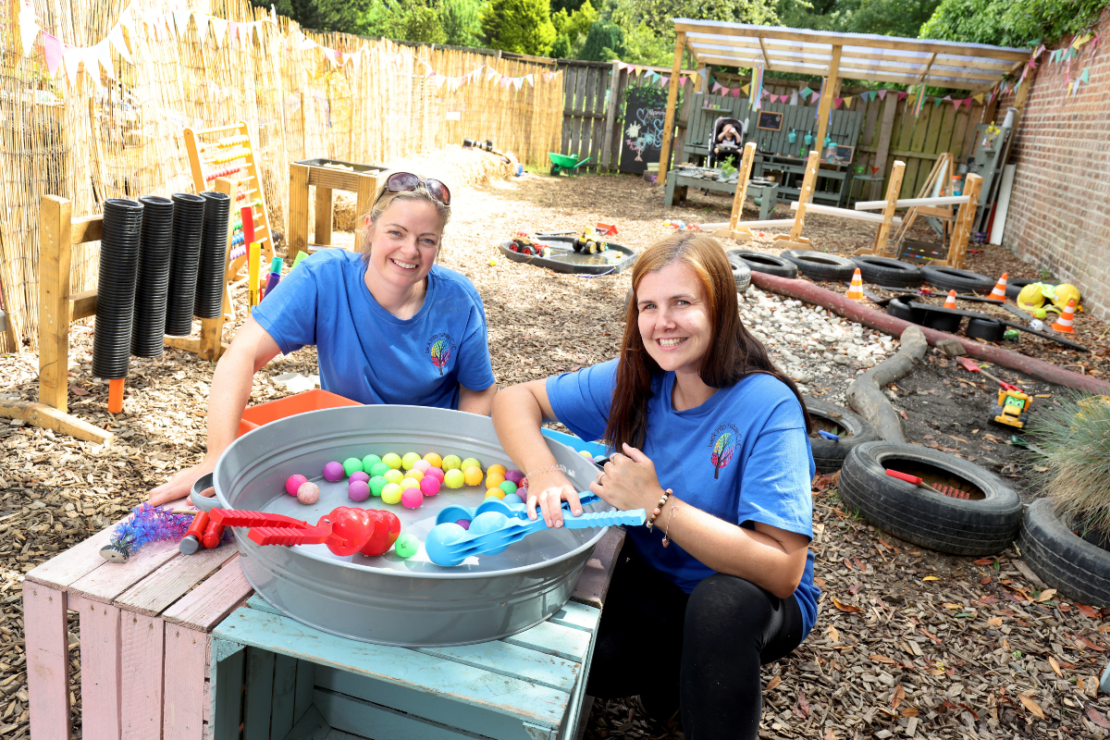 Liz said: "We are both mums of two boys under five so we're doing a lot of juggling. Being a mum in business can be a struggle, but it is rewarding.

"A lot of people are forced to change their jobs after maternity leave, for a variety of reasons, particularly because of the costs of childcare. We needed to build a business that worked around family life and hope to inspire other parents that there are other options available."

Judith Falla, social enterprise development at the North East BIC, said: "It's great to see Liz and Emma's business going from strength to strength and I'm delighted that they are now able to expand their offer to include primary age children.

"Back Into Nature is a fantastic example of how CICs can really fill a gap in the market while also providing great social value. I look forward to seeing how the business develops in the future."
For more information about support from the North East BIC, click here.