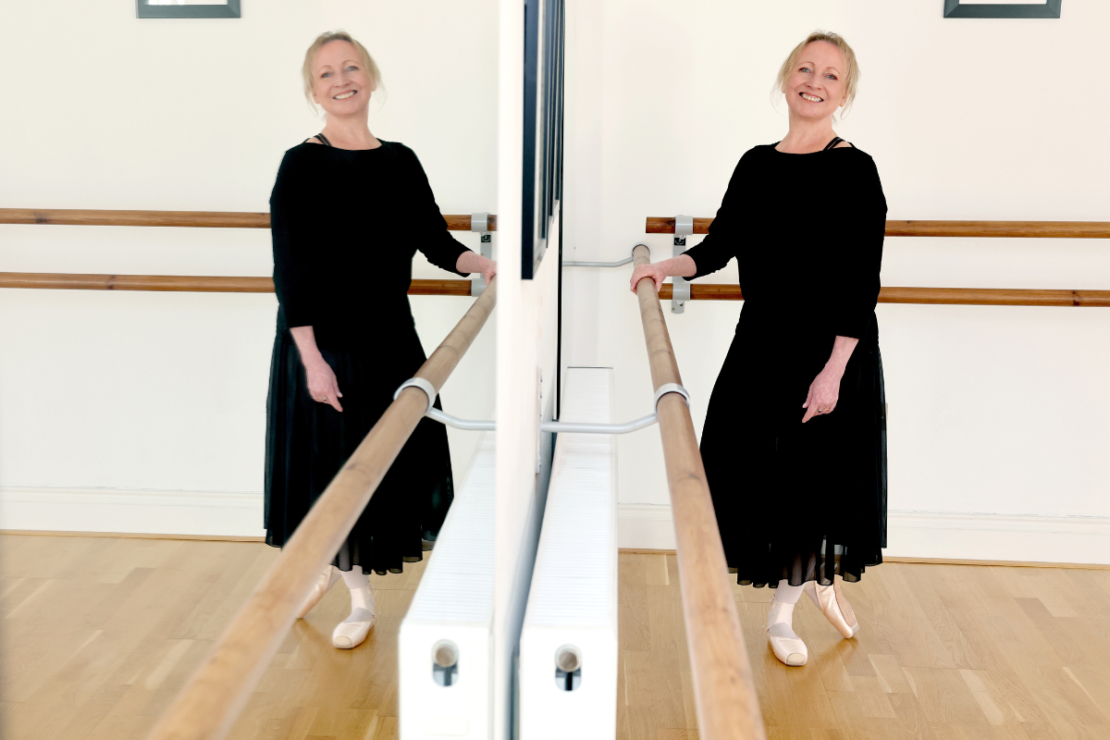 Strictly for everyone
For proof that it's never too late to take up a new activity and shine at it, four Sunderland Ballet pupils aged 41-75 have passed formal dance exams with flying colours.

The eldest of the group, Anne Magog, 75, achieved a Distinction in the ballet Grade 3 exam, smashing the commonly held belief that dance is only for the young.

Meanwhile, Anne's classmates Jennifer Hibbitt, 72, Nicky Giles, 58, and Louise Cooney, 41, achieved Merits in the test and all four are now working towards their next grade.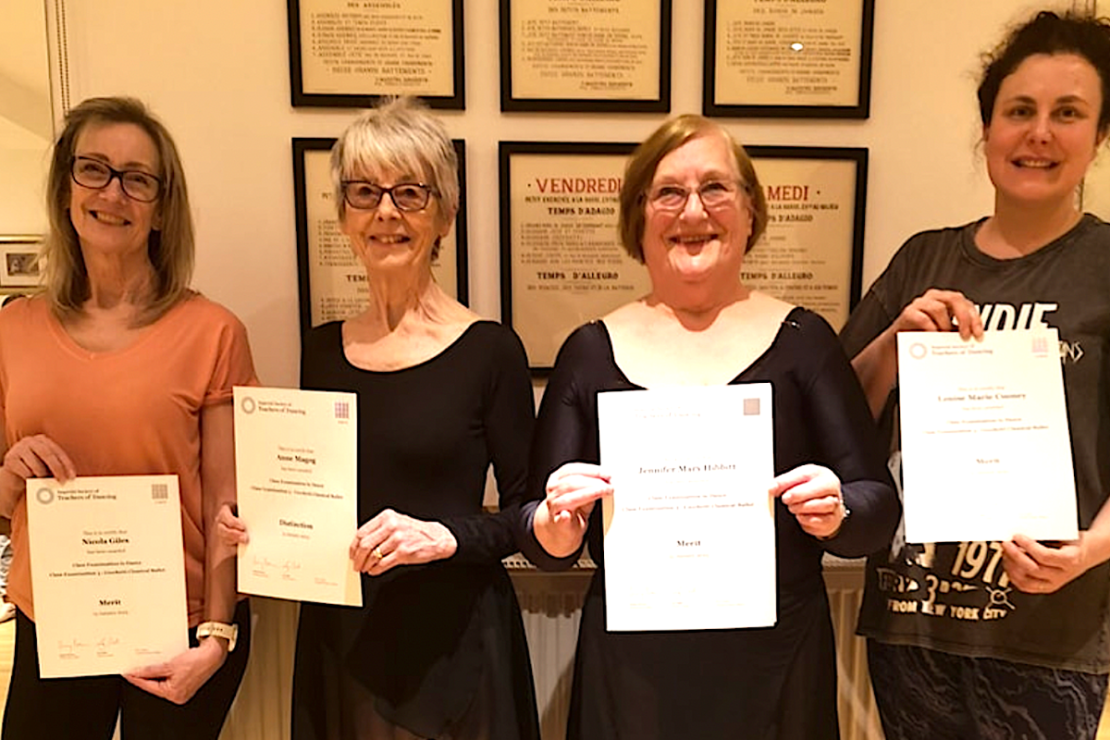 "These four amazing women are proof that it's never too late to enjoy dance," said Sunderland Ballet founder Emily Wallace.

"For most, this was their first ever dance exam, and two had never done ballet before joining our adult classes, yet they all passed with flying colours and are now focused on working towards their Grade 4 exam."

The quartet are testament to Emily's mission to make ballet, with all its physical and mental benefits, accessible for everyone.

In addition to tuition for children of all ages, Emily's adult and over-60s classes cater for every age, body type and level of fitness. There is no requirement to take formal exams, and most of her pupils simply enjoy the many benefits of getting together to enjoy ballet each week.

"Dance is for the mind, body and soul and it should be accessible to all," said Emily.

"Our mission is to widen participation in ballet in Sunderland, making it inclusive for people who wouldn't usually take part."

Driven by her passion for inclusion and the health and wellbeing benefits of ballet, in early 2022, Emily, with expert free support from the North East BIC, turned her ballet business into a not for profit Community Interest Company (CIC) with a set of social objectives.

Those aims include widening participation in ballet across the city, providing quality training for all, building communities and enriching lives through dance.

Prior to taking up teaching in 2011, Emily had found it difficult to find good quality classes for adults, so adult tuition has always been a priority for her.

"I do what I do because when I was 15 I was told I didn't have the right body for ballet," she says. "I was headed off at the pass at 15 even though I was a nice dancer.
"Here, we're all about breaking down those barriers, welcoming all ages from babies up, because dance is good for the body and the brain.

"Anne, who at 75 is our oldest pupil, had never done a dance exam in her life, yet she got a Distinction in her Grade 3 and is now working for her Grade 4.

"There is no requirement at all to do exams, and most of our adult pupils don't, but the four ladies who have now passed their Grade 3 have gained an enormous sense of achievement from doing it.

"They worked so hard in the run-up to it, and passing with flying colours has given them all so much confidence. They are now flying at Grade 4, which is a lot more advanced."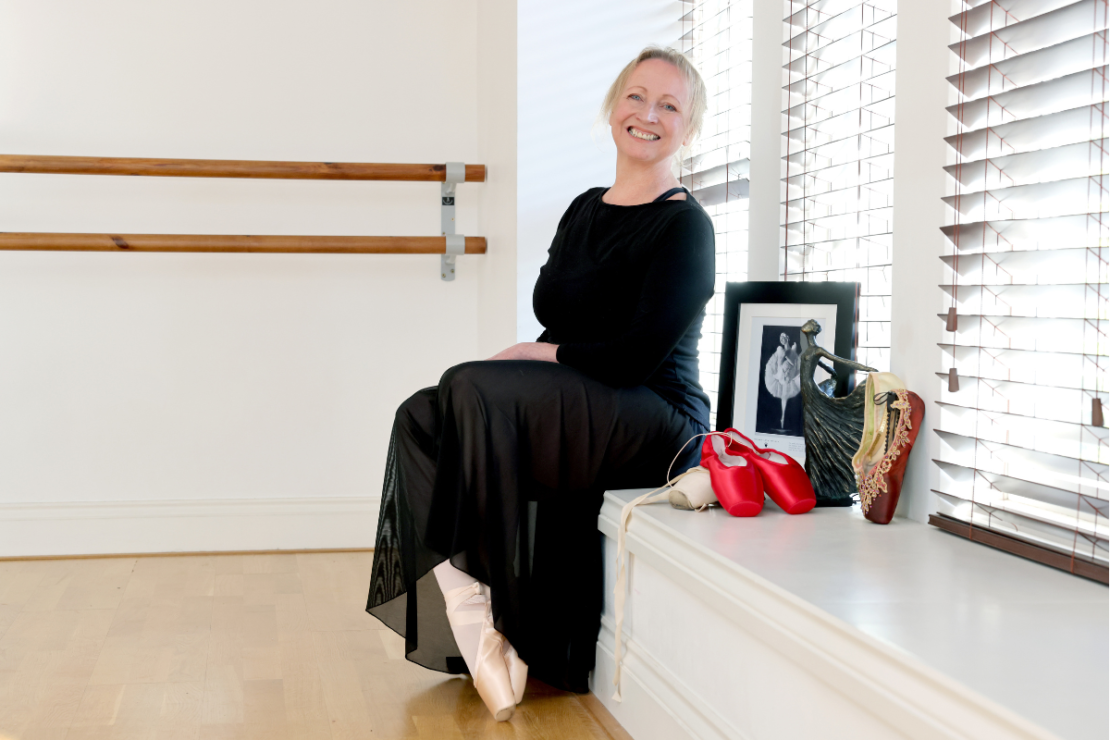 Sunderland Ballet's social objectives also include developing an audience for ballet in Sunderland and contributing to the professional dance scene on Wearside, bringing dancers and choreographers through the ranks.

"My dream is to have a small performance company attached to us," said Emily, "while at the same time continually encouraging people of all ages to enjoy ballet at every level."

Emily and three freelance teachers provide classes in Ashbrooke, Sunderland for people of all ages and abilities, including parents and babies, children, adults and over-60s, whose classes are adapted to ability.

Turning the company into a social enterprise with the ongoing specialist support of the BIC has transformed it, added Emily.

"Being a social enterprise has opened so many doors for us, as has working with the BIC. It's amazing how much is going on in the city, and through the BIC I have connected with many organisations working in mental health, the arts and fitness, all of which have a synergy with what we are doing at Sunderland Ballet.

"The business support at the BIC is amazing, allowing me to progress from being a sole trader to running this growing social enterprise with confidence, making a real difference to people in fulfilling our social objectives."

For the next 12 months, Emily is focused on widening participation and reaching more people in their own communities. She hopes to be able to offer classes in community centres, old people's homes, nurseries and the like.

Crucially, Emily is also actively seeking a base to rent comprising space for two studios with a waiting area, and room for changing and a dancewear shop.

BIC social enterprise adviser Anthony McDermott said: "It's been a pleasure getting to know Emily and hear all about her success with Sunderland Ballet as she makes her dream a reality.

"Sunderland Ballet and Emily are a fantastic example of a social enterprise and of an individual who is dedicated to widening participation and community engagement in an activity which makes a real difference to health and wellbeing. Working with a variety of people from all ages and backgrounds from across the city, it's apparent that the people of Sunderland are always at the forefront of what Emily wants to achieve.

"We're privileged at the BIC to have a dedicated social enterprise team on hand to offer free expert guidance and support to enterprises like this at every stage as they look to scale up and use their 'business for good' and we can't wait to see what's next for Sunderland Ballet CIC."

For further information about Sunderland Ballet visit www.sunderlandballet.co.uk

To find out more about the support available on becoming a social enterprise, contact the team on 0191 516 6039 or click here.