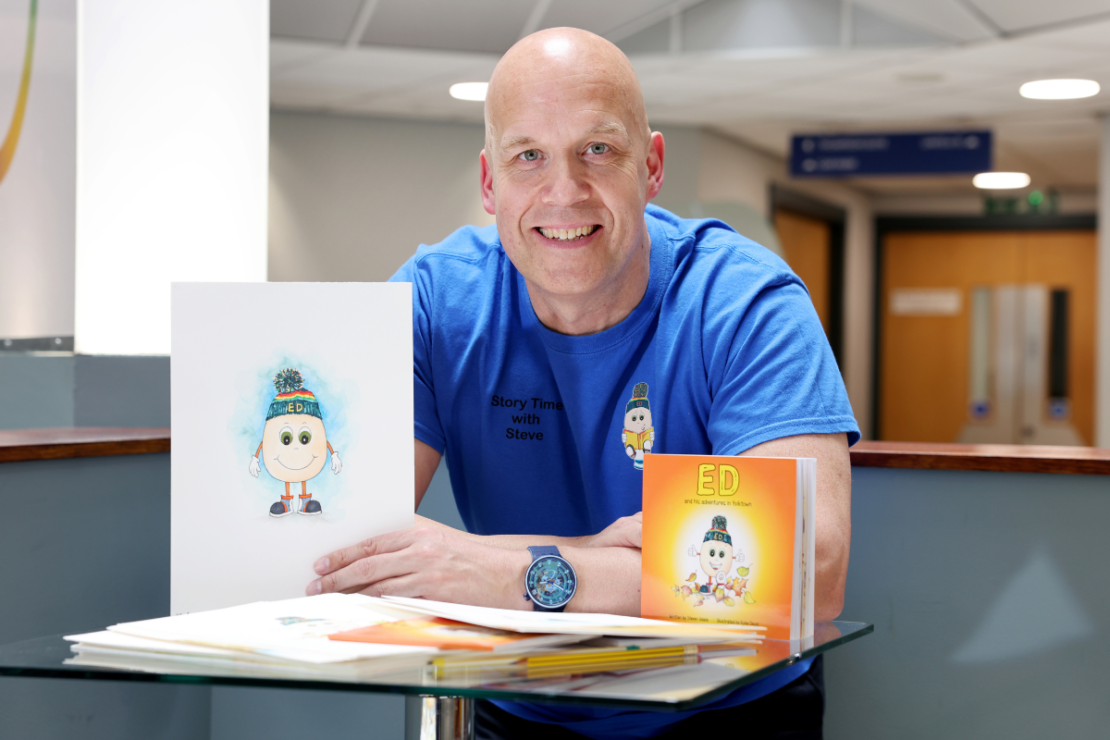 Sunderland author hatches plan for children's book sequel
A Sunderland author is working on a sequel to his first self-published children's book.
Steven Udale released Ed the Egg in November 2022 and has since sold more than 250 copies and delivered several readings in schools across the region to promote the book and encourage children to explore their creativity.
The first book, which is available to purchase at Waterstones online, follows the story of Ed the Egg's adventures in Yolk Town and features illustrations by Kylie Dixon, author of book series The Magical World of Mushroom Marvellous and founder of online community group The Northern Lass Lounge.

Following its success, Steven decided to start writing a sequel sharing a new chapter of Ed's journey, which he revealed will be called The Benedict Brothers and is set to be released later this year.

Steven said: "The inspiration to write a book came about during lockdown. I was writing poetry based on my own childhood and telling stories online.

"It all escalated from there when my friend Amy Martin introduced me to Kylie Dixon, a fantastic local illustrator. We quickly got to planning the illustrations and Kylie worked with me to bring Ed the Egg to life.

"I soon found out it wasn't as easy as just writing a book and I was put in touch with Alexa Tewksbury, an editor and proof-reader who made sure my book was ready to self-publish. I also worked with Alexa Whitten, who expertly helps people to become authors and she guided me on typesetting and publishing.

"I'm over the moon with how the first book has been received and I'll be sending book two to my editor very soon."

Despite Steven's busy schedule working day-to-day as a senior production controller in the engineering sector, he always makes time to pursue his creative passions.

As well as being a part-time author, Steven is also a professional actor and is currently working with Sunderland Culture and The National Theatre on a nationwide production of The Odyssey, which will see him perform at the Olivier Theatre in London later this summer. He is also working with playwright Alison Stanley on her third play called Hard, which has had a successful run in Newcastle and London.

He is also exploring becoming a self-employed celebrant after officiating a friend's wedding last year and having reached out to the North East BIC to find out more about starting his own business.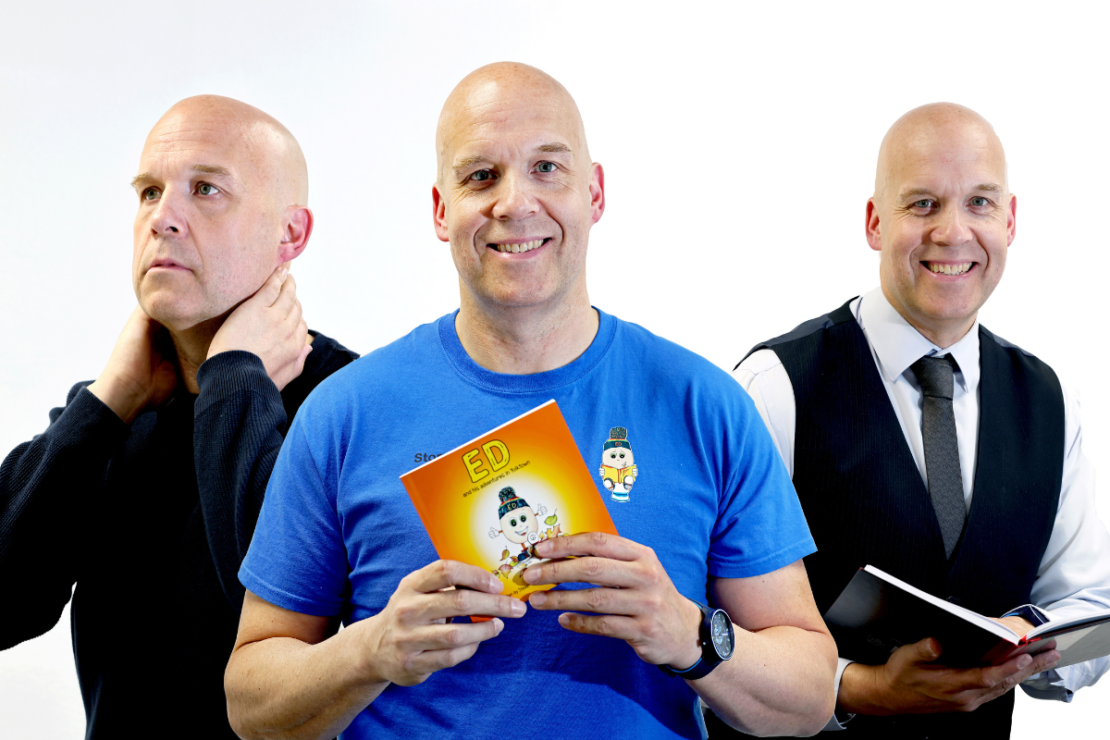 The support of an expert business adviser and a £1,000 grant has allowed Steven to begin developing a business plan and start producing merchandise to accompany the tale of Ed the Egg.

"The BIC has been a huge support. They not only offered business advice to help me further explore becoming a celebrant, but they also helped me access financial support for the marketing activities and merchandise for my book," Steven added.

"Children were requesting particular items of merchandise and the grant has helped to create many products that feature Ed and other characters from the book."

Hina Joshi, business adviser at the North East BIC, said: "It has been a joy to work with Steven on his business journey and see the success of his first published book.

"Steven is a great example of how you can use your talents and interests to run your own side business while working full time, and we wish him all the best with the launch of his second book and journey to becoming a celebrant."
Steven was supported through the Enterprise Support in the North East 2 project which is part funded through the European Regional Development Fund.
To find out more about Steven's book, visit: https://subscribepage.io/EdBook1
To find out more about self-employment support, contact the BICStartUp team on 0191 516 6047 or click here for further information.