A high-end beauty salon in South Tyneside has been taken over by experienced beauty therapists.
With over 60 years of combined experience in the beauty sector, Beverley Brown and Tracey Lilburn have launched Cleadon Beauty after being made redundant multiple times in their careers.
The duo – who also worked in the private education sector teaching beauty courses – have retained all staff in the salon which was previously known as Relax and Glow whilst under different ownership.
They launched Cleadon Beauty with support from the North East Business and Innovation Centre (BIC) and its start-up programme.
The programme is part-funded through the European Regional Development Fund (ERDF) and it allowed them to fulfil their dream of going self-employed.
"I've always wanted to start my own business but I didn't want to take the plunge on my own," said Beverley, "so to have the opportunity to go into business with Tracey – who has been my friend for the last 20 years – is brilliant.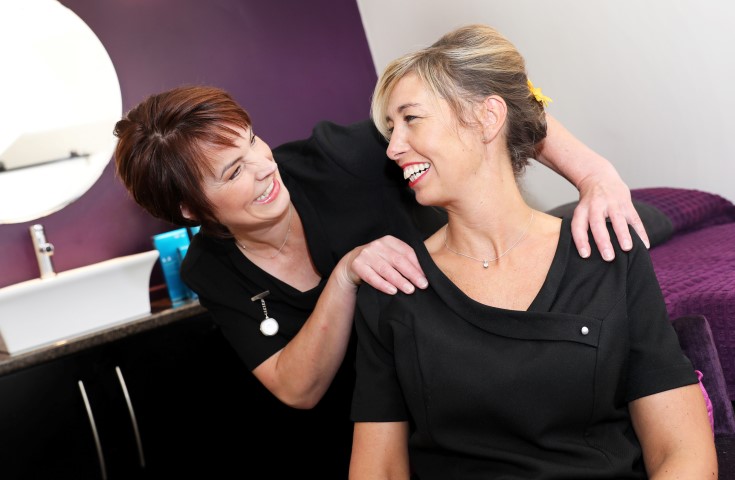 "Having our own business means we can now protect our own futures and not have to worry about being made redundant.
"And with the experience and passion we have – as well as having so many friends and connections in the industry – we're very confident of succeeding.
"I previously worked as salon manager when the place was known as Relax and Glow so I'm looking forward to welcoming many friendly faces through the doors of Cleadon Beauty."
Speaking on the support they've received, Tracey added: "We're very grateful to the BIC and Business Adviser, Ron Anderson, who gave us lots of confidence to start the business.
"He told us exactly what it was like to go self-employed and confirmed that our thoughts and fears were normal, but ultimately, he made us believe in ourselves."
Ron commented: "Both Beverley and Tracey are clearly very passionate about what they do so I'm delighted that they've followed their dream of launching their own business."
The salon can be found on Front Street in Cleadon and it will be hosting a house-warming event in October – the event will allow customers to take advantage of special offers on selected treatments and products.
Want to start a business?
If you are thinking about becoming your own boss, and would like confidential and independent business advice and support, please call 0191 516 6111 or click here to book a free appointment with an experienced business adviser.