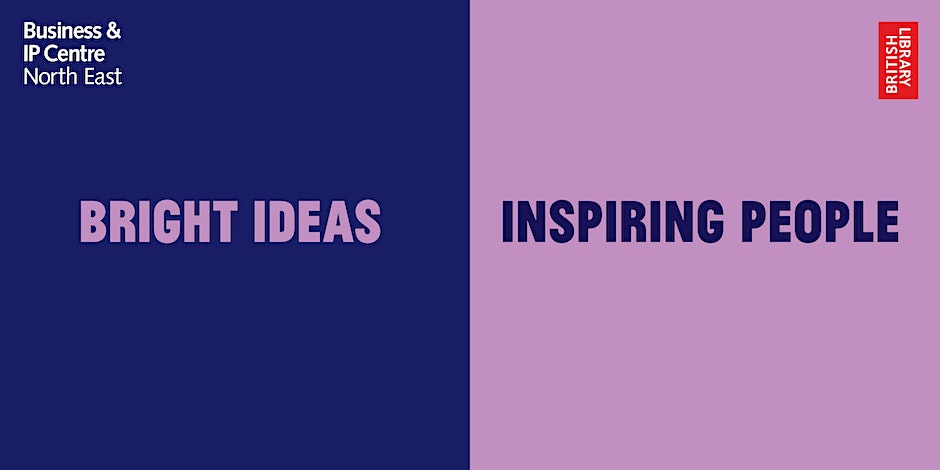 For local businesses who are based in and around Sunderland wishing to build upon their business network as well as spruce up their social media presence, then join our free and interactive Business Brunch at Hope Street Xchange on Tuesday 12th September from 10.00am.

Organised by Business & IP Centre (BIPC), there will be some fantastic SMEs sharing their own unique business journey, success stories, how they overcame challenges along with key takeaways aimed to empower attendees to grow and thrive.

This event presents a great opportunity to network with likeminded people within the local business community, accompanied with a delicious brunch!

Attendees will also meet BIPC North East's Social Media Expert, Ellen Rea who has supported numerous North East based SMEs to help bring their products and services to life through the power of storytelling and social media marketing. In this enjoyable session, Ellen will be sharing tips and takeaways to help you grow and prosper online ensuring that your business has the wow factor.

Local businesses can tap into free information resources such as BIPC North East's Experts in Residence network, plus access free market research and business information resources at their disposal situated within their BIPC drop ins at Hope Street Xchange and the North East BIC.

Through these brunches, we are wanting to inspire those located in and around the Sunderland Business community who are thinking about starting, developing, or growing a business and even bring their idea or invention to life.

As the name suggests, a delicious brunch will be provided. We look forward to seeing you there!
Event speakers
BIPC North East's Social Media Expert, Ellen Rea
Ellen Rea started freelancing as a way to harness her passions for social media, marketing, storytelling, and content. She uses her knowledge to help other businesses grow and prosper online.

Having worked with various clients from international companies to the smallest of local businesses she adapts her knowledge and service to prioritise what is right for you and your business. Ellen delves into who you are as a business, what you do, who your target market is and what you want to gain from social media; then she will consult, plan and deliver strategies and content aimed at both showing off your business's individuality and helping you grow online.

Imogen Russell, Founder of The Little Sleep Company
Hello I am Imogen and I am passionate about helping families to get more sleep.

My love for supporting child development and parental mental health is the reason I founded The Little Sleep Company in the third year of my psychology degree.

With vast experience as a professional nanny, classroom assistant & young persons' mental health advocate for the charity Mind, I have since committed to broadening my knowledge in this field, completing numerous mental health and child-focused training courses including 2 qualifications towards becoming a paediatric sleep consultant.

The Little Sleep Company offers compassionate and science based sleep support for tired families. My approach is holistic which means we address a really broad picture of issues from attachment through to nutrition and everything in-between! I work with families from pre-birth until 5 years old, supporting child and caregiver health by promoting attachment and biologically best practice has hugely positive implications on physical, mental, and emotional wellbeing.

My mission is to continue to connect and collaborate with individuals, schools, businesses and charities to ensure families are truly supported with sleep because coffee really doesn't cut the mustard!
To find out more and to book your place click here.