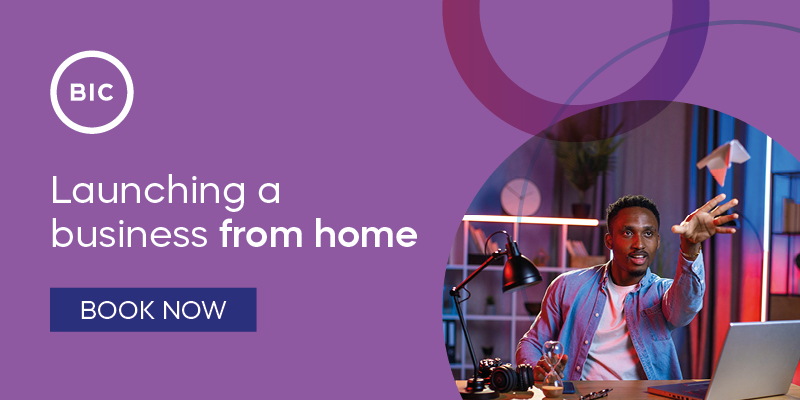 Our business advisers have helped hundreds of people across the North East set up successful businesses from home.
Delivered via Zoom, the workshop is for people interested in setting up a business and wanting to ensure they take all the necessary steps to ensure their journey to self-sufficiency is above board and as seamless as possible.
Each of the informal Flying Start sessions are hosted by one of our in-house experts and give you the opportunity to ask all the pressing questions you have, while drawing on the thoughts and experiences of others also considering the move into self-employment.
Want to know more? Secure your place on our next FREE workshop via the link below.
What you'll learn
Whether you can legally run your business from home
How working from home could improve your work-life balance
If hybrid working could perhaps provide you with the best of both worlds
Eligibility
This workshop is for anyone with the gem of a business idea or those who have begun researching their idea without taking any further steps to making it a reality.
The workshop is for those living in Sunderland, Tyne and Wear, Durham or Northumberland and haven't yet registered as self-employed with HMRC.
How to book
Registration for this workshop should be made at least 48 hours in advance, however other dates may be available. To book a place or ask any questions, email: businesssupport@ne-bic.co.uk or complete the booking form.
Once you have reserved a place, you will be contacted to confirm your booking. Instructions and a Zoom link to join the workshop will be provided nearer the date.
The next workshop in this series is 'Creating a winning business plan'. Alternatively, you can view and book your place on any of our other Flying Start masterclasses here.