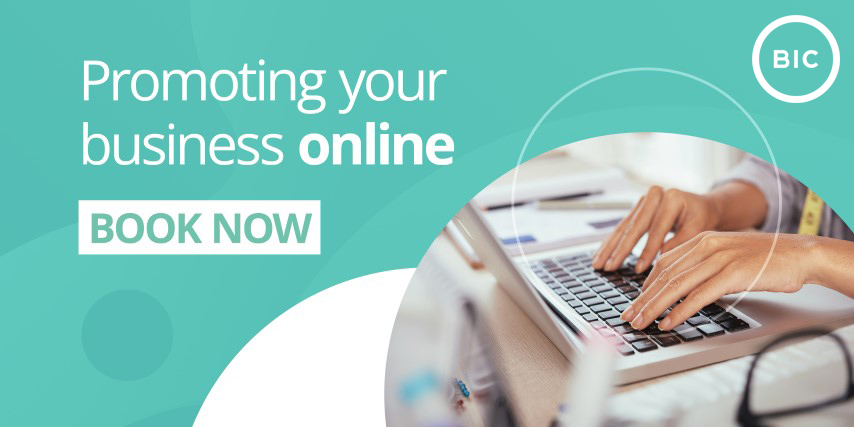 If word of mouth is the best form of advertising, then a strong online presence is a close second.
Whether you're launching an e-commerce business trading wholly online or a firm delivering personal and professional services from a bricks and mortar store or home office, an online presence is key to helping people contact and find out more about your business.
With so many website options available, from specialist agencies to free online builders, it can be difficult to know where to start. This is where the 'Promoting your business online' workshop will help…
This free workshop delves into everything from setting up your online profile, to using social media, building a website and using free analytic tools to monitor and track customer journeys.
Want to know more? Sign up for our next free, online session via the button below.
What you'll learn…
What you need to know before you build a website
Why and how social media can help build your brand
How to boost your search engine ranking
Eligibility
This workshop is for anyone with the gem of a business idea or those who have begun researching their idea without taking any further steps to making it a reality.
The workshop is for those living in Sunderland, Tyne and Wear, Durham or Northumberland and haven't yet registered as self-employed with HMRC.
How to book
Registration for this workshop should be made at least 48 hours in advance, however other dates may be available. To book a place or ask any questions, email: businesssupport@ne-bic.co.uk t: 0191 516 6111 or just click the link below.
Once you have reserved a place, you will be contacted to confirm your booking. Instructions and a Zoom link to join the workshop will be sent to you nearer the date.
To view and book your place on any of our other Flying Start masterclasses click here.