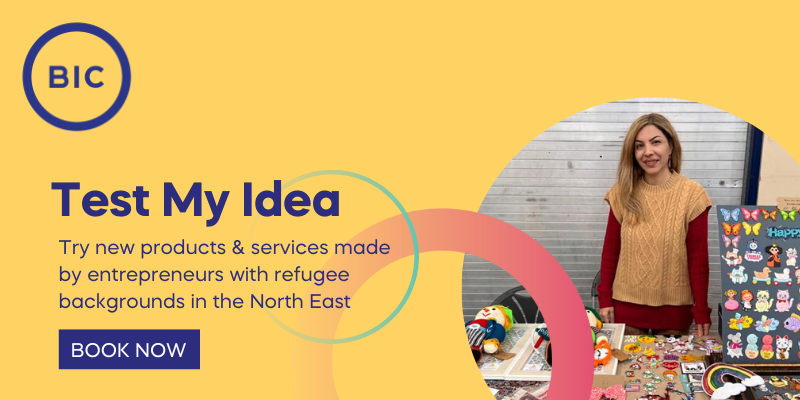 Join us on Wednesday 26th April at the 'Test My Idea' event to discover and test the latest in food, products and services created by Refugee Entrepreneurs living in the North East.

Test My Idea is part of the North East BIC's pre-incubation programme supporting entrepreneurial refugees to explore and test their business ideas, delivered in partnership with TERN. The event gives the entrepreneurs a platform to show their prototype and get your invaluable feedback to make it even better.
🎟️ RSVP – Tickets are going fast – please reserve your ticket asap.
The venue is fully accessible however; we need to know any accessibility needs ahead of time. Please email sarah.ahmadi@ne-bic.co.uk if you have any specific access requirements or queries.
Why your visit makes a big difference
You'll be the first product and service testers for this cohort, which means you'll give the programme participants a chance to show off their delicious food, exciting products and service ideas! Your comments, suggestions and feedback will help them improve their business idea before taking them to market.
Reserve your place via Eventbrite