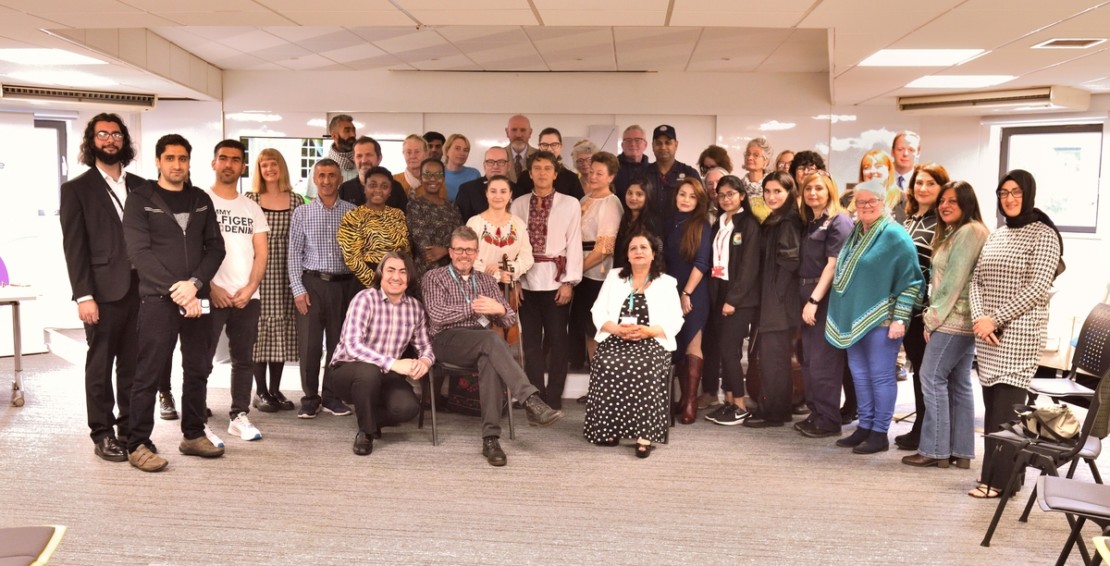 Unveiling Dreams and celebrating achievement – Showcase and Business Pitch event
About this event
Join us at our Graduation Showcase, where talented refugee entrepreneurs return to the spotlight after developing their business ideas in our pre incubator programme, as part of the RISE Business Support Programme delivered by the North East BIC in partnership with TERN. Get ready for a day of inspiration, networking and celebration as they showcase their businesses and pitch their ideas to you.
What to Expect
Come and witness the growth and progress these entrepreneurs have made in the RISE Business support programme. Discover their innovative ideas, engage in interesting conversations and be a part of their entrepreneurial journey.
Don't miss this opportunity to network, learn, and celebrate with a vibrant community of supporters, mentors and fellow entrepreneurs:
· Entrepreneurs will showcase a polished version of their product & service
· Entrepreneurs will pitch their business ideas live to you at the event.
It is not to be missed! You will get to taste amazing food and drinks, and witness an amazing live performance. Secure your spot now for this exciting graduation showcase and let's celebrate these remarkable individuals together!
Register now on Eventbrite to reserve your free ticket and mark your calendar.
Why your visit makes a big difference:
This event is open to all. We welcome you to join us in this celebration of entrepreneurship and innovation. You'll be the first audience in the North East to see, listen and cheer for these new entrepreneurs who have worked hard to develop their products & services!
Your comments, suggestions and feedback will also help them improve their business idea before taking them to market. As they graduate from the RISE programme, connections with you and your network will help them make the next steps into launching their business in the North East.
Agenda:
11:00 – Tea, coffee and networking.
11:30 – Welcome speeches from, Kevin Marquis (Social Enterprise Manager), Fred Kastner (Director, Social innovation TERN) & Sarah Ahmadi (Project Manager).
11:45 – Presentations by the entrepreneurs.
12:20 – Zagorna & Kostaintyn Tsepkov Ukrainian music performance.
12:30 – Lunch and networking.
13:30 – Collection of feedback.
13:45 – Presentation of Entrepreneurs' certificates by Kevin & Fred
14:00 – Ukrainian music performance.
14:30 – Finish.
Arrival:
The event will take place in the Thompson Suite at the North East BIC. Please arrive to the Main Reception where you can sign in and be guided to refreshments and networking before the event begins.
Book your place
Please ensure you reserve your place via Eventbrite here.