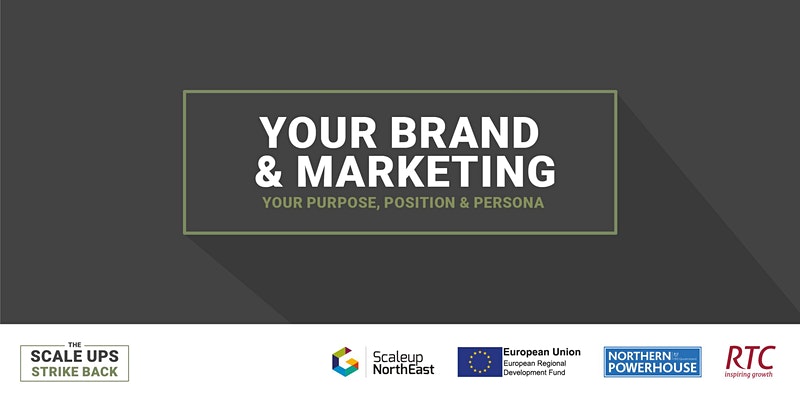 The Scaleup Strike Back-A series focusing on the strength of your brand, your customer persona, your value proposition and roots to market
About this event
He is BACK! The global speaker, creator and author of Celebrity Service and OMG Marketing, Geoff Ramm!
25th April 9:30am – 11:00am
Geoff Ramm is the creator and author of Celebrity Service & Celebrity Service Superstars. He's challenged and inspired audiences across 44 countries to create award-winning ideas to outperform the competition.
His clients include Emirates, Warner Brothers & Specsavers.
FORBES called him…. 'A Game Changer'.
Join Jane Bloomfield of Landor & Fitch – the global brand transformation company for an afternoon insights session.
25th April 11:30am – 1:00pm
Full Details to follow
Hear the story of the relaunch of the iconic brand, Jaeger with Managing Director Fiona Lambert.
April 25th 2:30pm – 3:30pm
Full Details to follow
Flying High in Turbulent Times – Keynote by Tony Anderson Marketing Director of Easy Group.
April 26th 9:30am – 11:00am
The birth and growth of Easyjet from start up to scale up with Tony Anderson, Marketing Director of Easy Group. Hear the good the bad the ugly from the success of Easy hotels, Easycar and Easy Storage to the failings of EasyCruise, Easycinemas and Easy Everything. " Ive always held that you learn more in life from things that don't work than those that do! Scaling businesses was always uppermost in Stelios' mind, he wasn't a person who thought small!" says Tony
Branding & Personas Workshop with Michael Pagen of DECIDE & Lisa Eaton of Unwritten.
April 26th 1:00pm – 2:30pm
The Psychology of branding, defining your branding, bringing your brand to life and activating it!
Full details to follow
Strategic Selling Workshop for Scaling Businesses with Jess Williams of Just Williams and Tony Brooks.
April 27th 11:30am – 1:30pm
Full Details to follow
RTC is a mission led company specialising in helping organisations to innovate, compete and grow. Founded in 1989, our advisors have worked with over 15,000 SMEs across the North of England helping them access new markets and commercialise new ideas, from design to manufacture.