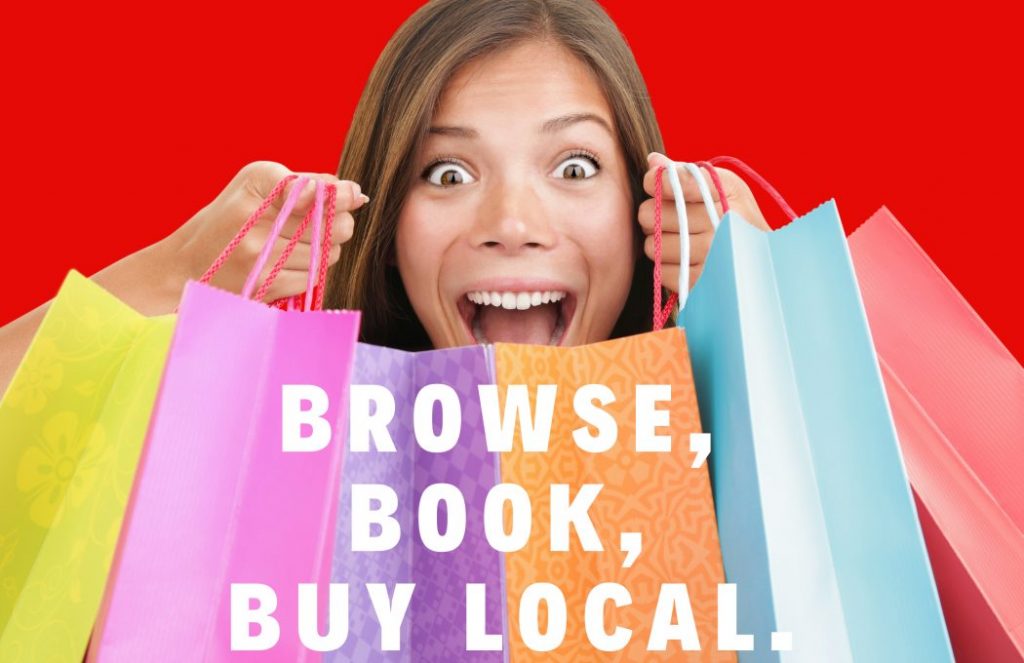 ShopAppy has arrived in Sunderland and is a simple way for consumers to browse, book and buy local online.
Sunderland BID and Sunderland City Council, has enrolled the city in the scheme to give independent businesses a collective shop window to display and sell their goods.
Whether you are already online or not, ShopAppy provides your business with an additional way to promote your products and services. It provides a focal point for consumers to explore all independent businesses together and will make it easier for them to buy from a variety of businesses.
We'd love to see your business on it!
WHAT IS SHOPAPPY?
ShopAppy.com is a "Shop & Support Local" website supported and backed by VISA, making it easier than ever for people to engage with local businesses at their convenience. The aim is to create a community of local shoppers that can opt to shop in the way they choose. It provides an online shopfront for independent shops in Sunderland by working as a one-stop-local-online-shop! Making it easier for residents to see who is trading and what they sell and help them to keep it local.
WHICH BUSINESSES CAN USE SHOPAPPY
As you can see it is the perfect platform for pretty much every type of business.
Food & Drink
Fashion & Home
Beauty & Healthcare
Lifestyle & Social
Professional Services
Gifts, Toys & Celebrations
Events & Experiences
Restaurants, Bars & Cafe's
Property & Finance
Domestic & Trade
Holidays & Travel
As this is a joint initiative between Sunderland Bid and Sunderland City Council ALL independent businesses in Sunderland are able to be part of this initiative.

This includes postcodes – SR1, SR2, SR3, SR4, SR5, SR6, NE37, NE38, DH4 andDH5
WHY JOIN THE SHOPAPPY COMMUNITY
Provide you with a marketing reach that you might not be able to afford on your own.
If you do not have a website already you get the benefit of your own online shop for the fraction of the cost.
If you already have a website you benefit from increased visibility alongside other businesses.
ShopAppy.com has made it as easy as possible for businesses to get on board.
The vendor dashboard is extremely easy to use and the ShopAppy.com team is always on hand to help.
Everyone benefits from being part of promotional campaigns happening throughout the year like Love Local Day in February.
ShopAppy enables customers to book items, services, appointments, classes and more via the things to book and what's on sections.
If you do sell products but don't want to sell them online – you can offer them as in-store only or ring to order.
There are so many ways you can use the platform to support your business that fits with how you want to support your customers.
All Sunderland businesses joining ShopAppy now have the reassurance of knowing that their hosting costs are covered for the next two years. All you will have to pay is your normal payment processing charges per transaction which is around 2%.
HOW TO JOIN THE SHOPAPPY COMMUNITY
It's easy to claim your space on ShopAppy, just email Shiv on support@shopappy.com and let her know you want to join the Sunderland community.
Alternatively, you can register HERE, and make sure you click the 'Covid-19 Free Use' button under Membership Options.
If you have any queries about joining ShopAppy please call Victoria on 07985 688262.