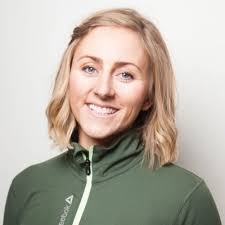 FITNESS guru and star of hit BBC TV show The Apprentice, Katie Bulmer-Cooke, will be sharing some of the secrets of her success with Sunderland teenagers next week. (4 July)
The TV favourite and successful businesswoman will host a business enterprise day as part of the Work Discovery Sunderland programme, following on from this week's Work
Discovery Week, which has seen around 1000 young people from city schools involved in a range of work-related activities.
Katie Bulmer-Cooke, who won the title of UK Personal Trainer of the Year in 2012, became a household name when she appeared on The Apprentice in 2014.
Since then she has become a leading figure on the UK's fitness and business scenes, speaking and lecturing at conventions, offering a business consultation service and drawing on her own experience to help young entrepreneurs start their own businesses.
Now she is set to link up with Work Discovery Sunderland to host an enterprise day at the city's Stadium of Light on Tuesday 4 July where she hopes to inspire students looking to head into the world of business.
It's going to be a really fun day and the idea is to give the students an insight into the world of business," she said. "I'll be starting with a talk to get them motivated and then will be giving them some tasks all centred on running a business.
"I really enjoy working with young people and I think that while education is massively important, the ability to go out there and generate an income for ourselves is something everyone should have.
"I think some business knowledge makes people a lot more employable, along with good, solid qualifications. I believe it's worth putting some time into helping encourage entrepreneurial success, and that's what the day will be all about."
Howard Kemp, co-chair of the Business Schools Task Group which runs the Work Discovery Sunderland programme and head teacher at Farringdon Community Academy, is thrilled to have Katie on board.
"It's fantastic that we have managed to attract Katie to host an enterprise day and shows that the activities stretch far beyond Work Discovery Week itself," he said.
"Her business success is down to her hard work and motivation, and she really is a positive role model to young people, thanks to her energetic and enthusiastic approach.
"We know this event will be very informative and enjoyable for all the students taking part, and we are sure they will all leave full of ideas and new knowledge which can only help them further as they prepare to enter the world of work."