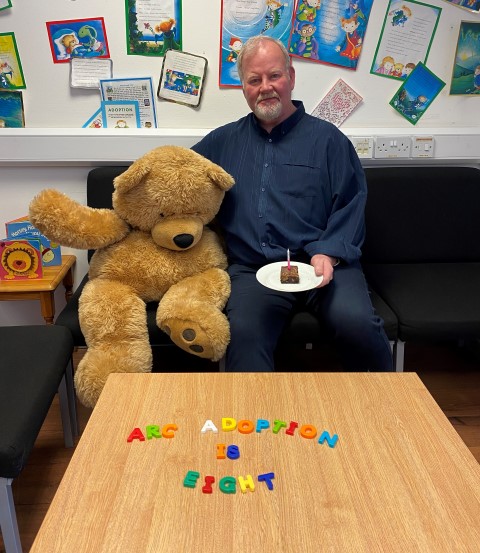 The team at ARC Adoption North East is celebrating eight years of the Sunderland based Voluntary Adoption agency.
An Outstanding rated agency (Ofsted), ARC Adoption opened its doors in March 2014 to reinforce the adoption services available within the North East region. Its team, which has grown significantly from seven to 23 people, has worked tirelessly to find parents for vulnerable children, successfully expanding over the years to provide additional services to support its families long after adoption.
Below are just some of the fantastic achievements of the agency and its team:

• 240 children have been found loving parents, 229 sets of adopters approved and 185 forever families have been created.

• A dedicated Therapeutic Adoption Support Service (TASS) established, fulfilling a vision of providing lifelong support to families, something not widely available from other agencies.

• Creation of a Buddy program to support new adopters with the help of experienced adopters who volunteer their time, as well as 'Friends of ARC' – where again adopters are volunteering their time and experience to support events, adopter training and other initiatives.

• The provision of independent birth parent support on behalf of local authorities.

• Development of ARC BOX – an innovative digital life story tool which provides adopted children with a safe and fun space to access and contribute to important life history.

• Collaborative relationships developed with Local Authorities, Regional Adoption Agencies and Voluntary sector organisations to help support and shape adoption services and outcomes for children.

• An OBE for ARC Adoption Director, Terry Fitzpatrick, in recognition for services to children in the North East.
Reflecting on the achievements of the last eight years, Terry Fitzpatrick, Director at ARC Adoption commented:
"Our staff, trustees, panel members and other volunteers have so much passion for securing better futures for children, and it has been a true privilege to lead them. We have achieved so much in the last eight years, along with our fantastic adopters and other partners."
Terry Fitzpatrick founded the not-for-profit agency, along with Assistant Director Lorraine Jefferson, with a shared vision of offering and providing a more holistic service to adoptive families with lifelong support, following almost 30 years of managing a local authority service.
Terry continued:
"The last two years have brought new challenges to the team, and we've had to think differently and creatively to keep a high level of service and support to our families during the pandemic, as well as continuing to prepare and approve new adopters for the children that continue to come through the care system.
"We can be immensely proud that our standards of service have remained high throughout our eight years, and almost 200 families have been created and supported by our team, helping them on their way to much brighter futures."
Today, there are hundreds of children in the North East in need of permanent families, and we are always looking for parents who are able and willing to provide a home to these children, in particular to those who are older (age five upwards), in sibling groups or who have complex needs – as they often wait the longest.
If you would like to find out more about adoption, please call 0191 516 6466 or click here.